Gone are the days of writing checks or counting out cash. In today's fast-paced digital era, convenience is key and time is precious. The rise of mobile wallet services has introduced a new wave of payment technology.
Digital wallets offer a wide range of benefits to the user, from enhanced security and ease of use to greater accessibility and environmental friendliness. In a fast-paced world where every second counts, digital wallets have become an indispensable tool for the modern-day consumer.
Keep reading to take a deep dive into the world of mobile wallet services and explore the many benefits that they offer.
What Is a Digital Wallet?
Digital wallets are a convenient and versatile way to manage your payment methods. Stored on a mobile device like a smartphone or tablet, digital wallets link to your bank account, debit cards, or credit cards.
Just like a physical wallet, you can store multiple forms of payment in a single app, along with other information such as boarding passes, loyalty cards, or hotel room keys!
With so many options available, digital wallets are a convenient and secure way to streamline your payments and keep your financial information organized. Some popular platforms include:

Venmo
Apple Pay
Google Pay
PayPal
FitBit Pay
Samsung Pay
Zelle
Why Use Digital Wallets?
Digital wallets offer many advantages over traditional plastic cards. They provide a faster and more secure method of payment, thanks to their advanced security protocols — which include two-factor authentication and one-time-use PIN numbers.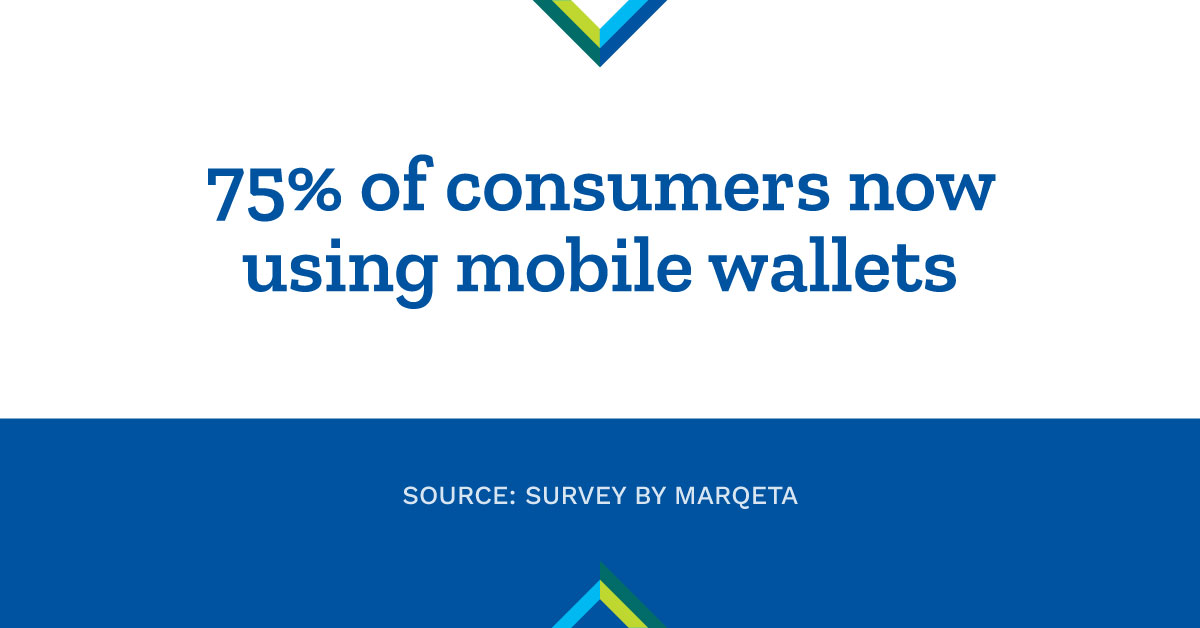 Additionally, digital wallets use device-specific numbers and unique transaction codes, so your actual card numbers are never shared with merchants. This feature is particularly important in today's world, where credit card fraud and identity theft are on the rise.
Digital wallets also protect sensitive information, such as your address and zip code, by using contactless payment systems. With these extra layers of security, users can feel confident that their financial information is kept private and secure.
How Merchants Can Use Digital Wallets
As a business owner, you may be wondering how you can set up digital pay for your customers. The good news is that it's easy to get started! Simply contact your payment provider and let them know you want to begin accepting mobile payments such as Apple Pay, Google Pay, or other digital wallets.
If you have an NFC-enabled terminal, you're already on your way to supporting mobile payments. The best part is that there's no cost to you as a merchant. By offering digital payment options, you're making it easier for customers to make purchases at your business.
In today's world, people are increasingly reliant on their smartphones and digital devices for all aspects of life, including shopping. In fact, a recent study by Visa indicates that 48% of consumers won't even shop at stores that don't offer contactless payment options.
Offering digital payment options can improve the customer experience and streamline the checkout process, leading to more satisfied customers and potentially increased sales!
Stearns Bank & Merchant Services
Stearns Bank is dedicated to empowering both businesses and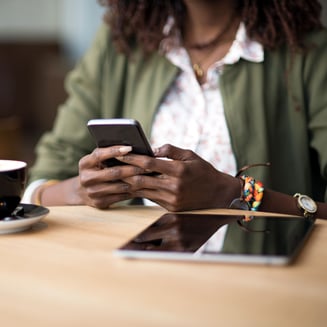 individuals with the latest digital technology. Say goodbye to tedious tasks like depositing checks and managing paper statements - with mobile banking, mobile deposit, and CardSwap features, financial management is a breeze.
Stay in control of your finances with real-time alerts and notifications through StearnsConnect, and minimize paper clutter with e-statements. And with digital wallet technology, your customers can enjoy a faster and more secure payment experience.
Stearns Bank has partnered with FiTech to offer excellent merchant services that include payment acceptance equipment and business intelligence solutions. With personalized guidance and customized payment options, you can take your business to new heights.
Stearns Bank is dedicated not only to providing digital technology but also to using it to improve the financial well-being of all its customers. By embracing the digital age, you can enjoy the convenience and security of modern banking. Connect with an expert today to get started!