Equipment Financing
When you need financing for commercial equipment, no bank works harder or faster for you than Stearns. With 135 employees working to secure your financing, we answer your call on the first ring, can approve your funding in under two hours and always keep you and your goals in mind. That's why businesses and vendors come to Stearns again and again for their equipment financing needs.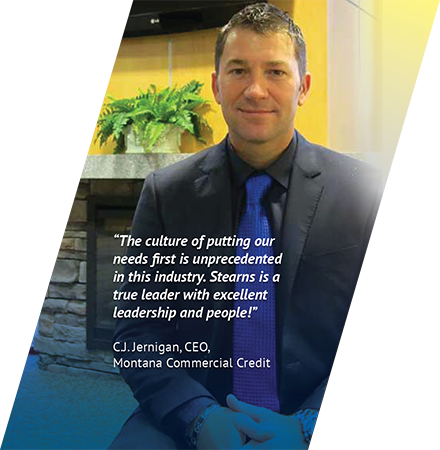 135 employee owners are standing by to make sure your equipment gets financed. »
SBA Loans
Whether you're a business owner or a broker, you don't have time to wait for a bank that treats you as "just another application." At Stearns, we work quickly to get you the funds you need and take the time to answer every question along the way. In fact, for loan requests of less than $350,000, we can approve your funds in two hours.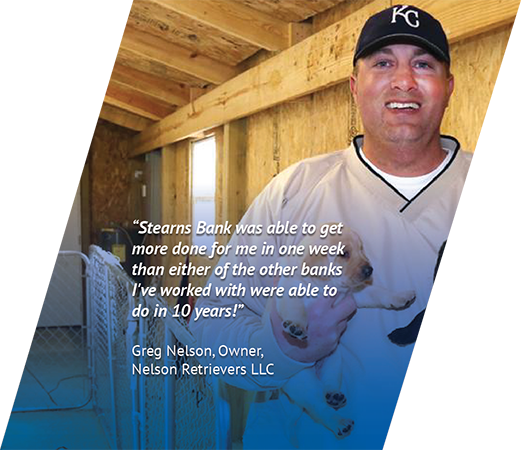 Nationwide SBA Approved Lender to approve loans on an expedited timeline. »
Commercial And Real Estate Finance
In business and real estate, timing is everything and experience is critical. Our lending experts help you work through any issues that may come up, specialize in various industries and know how to make your deals work on your timeline.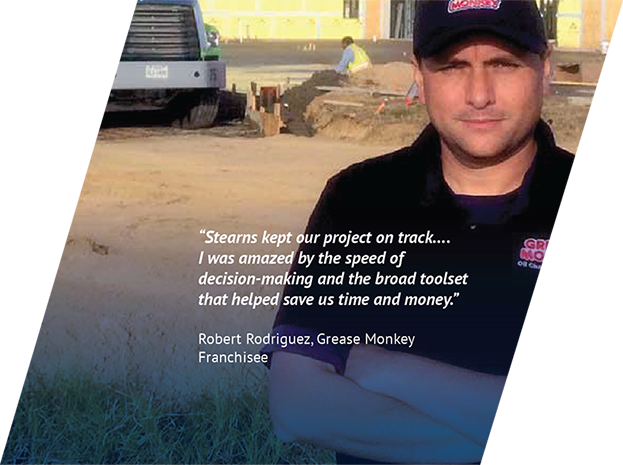 In-house project funding to help you avoid excessive red tape. »