High-Balance Deposits Secured by FDIC
You deserve the peace of mind that comes with full FDIC protection while earning the best interest rates. For accounts that exceed the $250,000 FDIC limit, Stearns Bank offers ICS® (Insured Cash Sweep) and CDARS® (Certificate of Deposit Registry Service).
These programs extend FDIC protection across the full value of your deposits*. Be confident that your business and personal deposits are safe, with the convenience of working with one bank-Stearns Bank.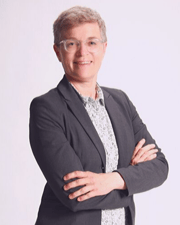 "Customers can rest assured we are strong, and safe and sound. Our high-balance deposit customers sleep well, knowing their high-yield, low-no fee accounts are building wealth and much valued personal financial security."
Kelly Skalicky | Stearns Bank President & CEO
*The Stearns Bank ICS program provides FDIC insurance coverage for up to $125 million in ICS, and up to $50 million for CDARS with a total combination limit of $150 million. Some limitations may apply.
Stearns Bank is part of the IntraFi network of banks, giving you the advantage of full FDIC protection, even beyond the individual bank limit of $250,000, through Insured Cash Sweep® (ICS) and Certificate of Deposit Account Registry Service® (CDARS).
ICS allows you to:
Rest assured. Make large deposits eligible for multi-million-dollar FDIC insurance. This protection is backed by the federal government.
Access funds. Make unlimited withdrawals on any business day using the ICS demand option, or up to six program withdrawals per month, using the ICS savings option.
Funds can be placed using either or both ICS options to match your cash management and liquidity needs.
Earn interest. Put excess cash balances to work by placing funds into demand deposit accounts using the ICS demand option or into money market deposit accounts using the ICS savings option.
Save time. Work directly with Stearns Bank to track account activity, balances and other information online. Set up electronic statements from a single Stearns Bank account, rather than multiple banks.
CDARS offers CD-level rates, comparable to Treasuries or government money market mutual funds. Plus, it comes with the security of FDIC insurance with the convenience and personal service of Stearns Bank.
With CDARS, you will enjoy:
Peace of mind. Access multi-million-dollar FDIC insurance on CD investments.
One relationship. Work directly with the dedicated team at Stearns Bank.
One rate. Negotiate one interest rate per maturity on CD investments placed through CDARS, instead of multiple rates or tally disbursements for each CD.
One statement. Receive one regular electronic statement detailing your CD investments. No need to manually consolidate statements at the end of each month, quarter or year.
No hidden fees. You will not be charged annual fees, subscription fees, or transaction fees for using CDARS. The rate you see is the rate you get.
No ongoing collateralization. Because CDARS deposits are eligible for FDIC protection, you can eliminate ongoing collateral tracking.
Maturity options. Select 52 weeks or two years and choose terms that best match your liquidity needs.
Community investment. When you choose Stearns Bank, your deposits support lending initiatives that strengthen local communities.
Resources
Explore articles, blogs and videos to learn more about high-balance deposit protection.
ICS & CDARS
See how ICS and CDARS work to create security for depositors.
Explore ICS
See how ICS works to protect high-balance deposits with one bank.
Explore CDARS
See how CDARS extends FDIC coverage on CD investments.
In The News
Not all banks are created equal. We set ourselves apart from others in the midst of industry uproar.
Corporate Treasury
ICS and CDARS accounts are a fitting solution for high-balance corporate funds.
Personal Deposits
The FDIC provides safety and security for the deposits you rely on today and for your future.
Frequently Asked Questions (FAQ)
The Stearns Bank Difference
Recognized national top-performing bank
Well-positioned for any economic climate
Employee-owned, customer-driven
Personal service from real people
Guidance from dedicated experts
Nationwide lending and banking services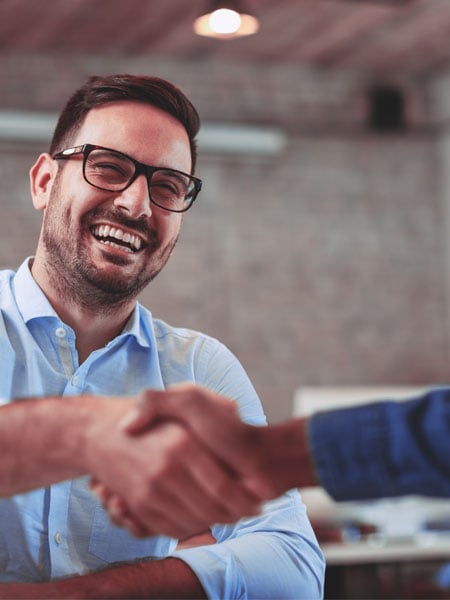 Banking That Pays
Checking and savings accounts
Reach your business checking and savings goals faster with simple, smart and rewarding BusinessSmart™ accounts. Earn interest and cash back with the convenience of online and mobile banking.