Happy employees are engaged employees. At Stearns Bank, we're invested in the overall wellness of our team members and their future. See what sets us apart and why our employee owners say this is an incredible place to be.
Stearns Bank Employee Benefits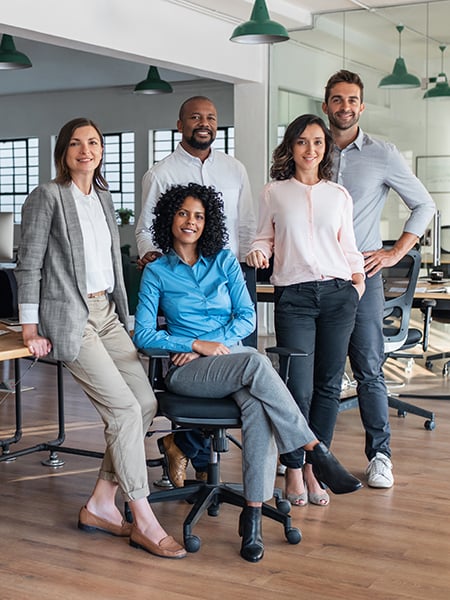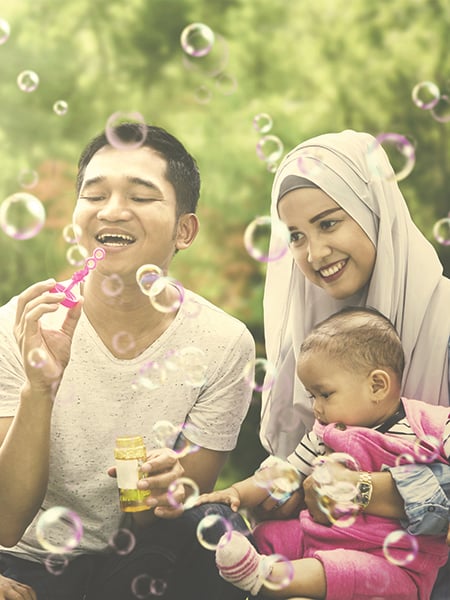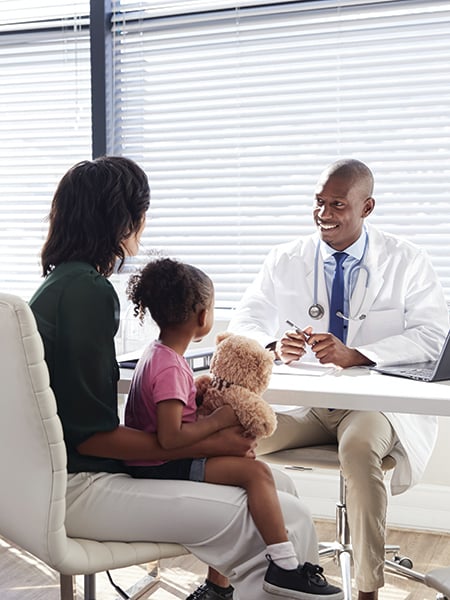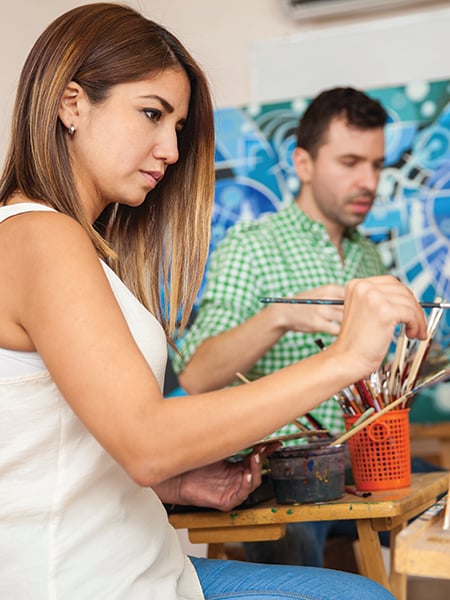 Employee Stock Ownership Plan
Our Employee Stock Ownership Plan (ESOP) is one of our best long-term incentives. Each employee who meets the eligibility requirements is part-owner of the bank, while having a direct impact on the company and their ESOP performance.
What's so great about an ESOP?
Well, it ...
Is a plan of deferred compensation, providing participants with stock in Stearns Financial Services, Inc. and its affiliates
Comes at no cost to the employee
Grows with each participant's years of service and the success of the bank
Provides future economic security with an additional source of income
Is not taxed until distributions are received following end of employment
Eligibility requirements apply.
Learn more about our Employee Stock Ownership Program:
401(k) Match
In addition to an ESOP, Stearns Bank also offers a 401(k) plan with employer match.
The bank will match 100% of the first 3% of employee's deferred election and 50% of the next 3% deferred election, with a maximum of 4.5%
Full vesting of the employer match will take six years with incremental vesting (0%, 20%, 40%, 60%, 80%, 100%)
Employees are always fully vested in their own contributions
Banking Services
We support employees in using our personal banking services by waiving fees for checks, wire transfers, cashier's checks, money orders and more. We offer discounted gift card fees and rate discounts on loans to our employees.
Health Insurance
Stearns Bank provides a generous premium contribution to employee health insurance plan options. From traditional coverage to plans pairable with Health Savings Accounts, our plan options fit the personalized needs of our employees. Monthly costs vary by plan.
Coverage is available to active, full-time employees on the first of the month following a 30 day waiting period.
Telehealth
Talk to a doctor or counselor anytime, anywhere by mobile app, web, or phone. Our Telehealth benefit offers the convenient treatment of many non-emergency,
everyday conditions to help you feel better, faster. This benefit is available at no cost to
our team members.
Dental Insurance
Keep the smiles coming! We offer a dental insurance plan through Delta Dental with 100% preventative care and competitive cost sharing and premiums.
Voluntary Life Insurance
We cover the premium for a group life insurance policy of 1 ½ times employees' salary, with Accidental Death and Dismemberment (AD&D) of up to $100,000 for an employee AND dependent life insurance coverage at $15,000 per dependent.
Group Life Insurance: 1 ½ times salary for eligible employees, life coverage for spouse and children.
Short- and Long-Term Disability
Stay safe and healthy out there! We provide disability insurance to cover 60% of employees' salary, at no cost to them.
Paid Leave
Taking adequate time to welcome new family members is a necessity. To support that, we offer up to 12 weeks of 100% paid parental, adoption, foster care or surrogacy leave for primary care parents and up to 8 weeks parental leave for secondary care parents. We also offer up to 12 weeks of paid medical leave for FMLA-eligible occurrences.
FMLA eligibility rules apply.
Family Care Reimbursement
The benefits don't stop at employees. We know the value of family and are driven to enrich the lives of those nearest and dearest to our employees. To support that, we reimburse up to $5,000 per family for dependent care, tuition or educational camps/programs.
Self-Allowance
Feeling good, trying something new, focusing on skills – we're all for it and we offer up to $500 in reimbursements per year for employees to better themselves.
Student Loan Debt Payment Reimbursement
As part of our Family Care Reimbursement Program, team members may utilize their $5,000 Family Care Allowance as a tool for the reimbursement of their student loan debt payments incurred from an accredited institution.
Educational Reimbursement
We believe in lifelong learning. Employees of Stearns Bank are eligible for an annual reimbursement up to $3,500 for an undergraduate degree and $5,000 for a graduate program or an MBA.
Paid Volunteer Time
Sharing time and talent is an incredible way to improve the lives of others. As a passionate supporter of giving back and making a difference, Stearns Bank offers paid volunteer time off.
Full-time employees: 32 hours, annually
Part-time employees: Prorated
Examples of eligible volunteer opportunities include:
Spending time at a local school as a chaperone, working at a book fair, attending field trips, reading, etc.
Working at or setting up for a charity event
Donating blood
Learn more about our Community Responsibility initiatives.
Learn more about paid time off for volunteering:
Paid Holidays
Our employees have 11 paid holidays per calendar year: New Year's Day, Martin Luther King Jr. Day, President's Day, Memorial Day, Juneteenth, Independence Day, Labor Day, Columbus Day, Veteran's Day, Thanksgiving Day and Christmas Day.
Personal Time Off (PTO)
We recognize the vast health benefits of spending time away from work. Improved productivity, lower stress and better mental health are just a few great reasons full-time employees accrue PTO as follows:
Year of hire: 13 days
1-4 years: 13 days
5-9 years: 18 days
10-plus years: 23 days
Part-time employees are eligible for PTO, prorated on the above schedule.
We also offer the option to cash out up to 80 hours of PTO at 100% of your pay or carry over up to 40 hours of PTO each calendar year.
Sick Leave
Staying healthy is wonderful, but when illness strikes or when preventative care is due, our full-time employees are supported with 10 paid sick days per calendar year. No need to choose between work and health - whether it is the employee or their family members - there is ample time to support getting well and staying well.
Part-time employees are eligible for prorated sick leave. Accrual begins upon hire.
But wait … there's more!
With the help of our Employee Engagement Committee, Security Committee and other departmental facilitators, there are always fun and exciting perks offered to employees. Special treats, pay it forward program, games, prizes and fun competitions are just a handful of extras the whole team enjoys.
For questions about benefits, contact Human Resources at 800-320-7262