Financial Fraud Prevention
Stearns Bank is committed to recognizing fraud schemes
At Stearns Bank, we look out for our customers' interests. We have extensive monitoring and reporting programs to recognize and prevent fraud. Our staff is educated about emerging fraud schemes. If we notice suspicious or unusual activity on your business account, we will intervene to help prevent financial loss.
See the notices below about current fraud scams. And watch our videos to stay ahead of fraud.
Do you suspect fraud on your account? Report your concerns with our online form.
Top lies told by romance scammers
Romance scammers cost nearly 70,000 consumers $1.3 billion in 2022. The Federal Trade Commission shares new data on the most common lies that consumers reported being told when they were contacted by romance scammers.
Steer clear of weather-related scams
With recent storms across the U.S., 2023 is off to a devastating start. Before you seek support or look to give help, find out about ways scammers operate — and how to avoid them.
Scammers use online quizzes to gain your personal information
Although online personality tests, surveys and quizzes ask seemingly harmless questions, the more information you share, the more you risk it being misused.
Winter Storms: How to avoid repair scams as you get back to business
Winter Storm Elliot affected many people across the U.S. Just like many of us, scammers watch weather reports and prepare for storms. If you've been affected by a weather event, it's important to do your homework before hiring help.


Fraud reports and losses: Not just a grandparent's story
Last year, adults under 60 were more likely to report losing money to fraud than people 60 and over. Adults under 60 most often reported losing money to scams that started on social media, a website, or an app, and their median reported fraud loss was $500. Sharing what you know about scams helps protect people of all ages around you.


Veterans: Filing for benefits is free
Veterans Day is almost here and it's a fitting time to honor veterans for their service. It's also a good reminder that scammers may be targeting you as a veteran. Of course, many of the scams that impact civilians hit veterans as well. But scammers also try to get in your good graces by emphasizing — maybe even stretching the truth about — their time in service.
Scammers are posing as your TV and internet company
Did Spectrum or another provider call with an offer to lower your monthly TV, cable, or internet bill in exchange for a pre-payment or fee? It wasn't them. It was a scammer, and you're not alone.
How to spot scammers following the recovery from Hurricane Ian.
Fraudsters will soon start trying to cash in on the recovery from Hurricane Ian. In this article, learn how scammers operate and how to avoid them.
SHAZAM Watch: Computer Virus Scam
Fraudsters are posing as nationally known antivirus software company representatives to scam their victims. In this SHAZAM Watch update, new scam tactics are outlined.
Shutting down tech support scams
It's now easier than ever to connect with others through a simple click or call. Nobody knows that better than scammers who'll use fictitious virus or malware to lure you in. If someone unexpectedly calls or messages you, claiming your computer's security is at risk, it's most likely a scam.
Cybersecurity Advice to Protect Your Connected Devices
For so many of us, cell phones and computers are embedded in our personal and professional lives. Our devices store a lot of personal information, so it's a good idea to take a few minutes to make sure your computer, phone, and other connected devices are protected.
Gold Mine for Scammers: Social Media
In 2021, more than 95,000 people reported about $770 million in losses to fraud initiated on social media platforms.
New Crypto Payment Scam
With this new payment scam, fraudsters ask people to pay with cryptocurrency. It involves an impersonator, a QR code and a trip to a cryptocurrency ATM.
The FBI's 10 Biggest Online Scams
The holidays are a time for scam artists to take increased advantage of others. In this article, the Federal Bureau of Investigation (FBI) shares their list of the biggest online scams and how to protect yourself.
Detect and Avoid Money Mule Scams
Scammers are using online job ads, prize offers and dating websites to recruit unsuspecting people to help move stolen money. If you unknowingly help a scammer move stolen money, you could get into legal trouble. Recognize and avoid money mule scams.
Website Aims to Prevent Ransomware Attacks
The U.S. Department of Justice has launched a new website to combat the threat of ransomware. StopRansomware.gov provides a one-stop hub of ransomware resources for individuals and businesses.
Google Voice Verification Code Scam
This scam is targeted at people who post things for sale on sites like Craigslist or Facebook Marketplace. The scammer contacts you saying they want to buy the item you're selling. But, claiming to need verification, they send a text message with a Google Voice verification code and ask you for that code.
How to Safely Use Online and Mobile Payment Apps
Online and mobile payment apps let users quickly send and receive money. It's critical you know who you're sending money to because once it's sent, it's nearly impossible to get it back.
Report Fraud or Suspicious Activity
Online form and phone number
If you have witnessed fraudulent activity at Stearns Bank, or have reason to believe that fraudulent activity has occurred on your Stearns Bank account, please contact us.
Go to our fraud reporting page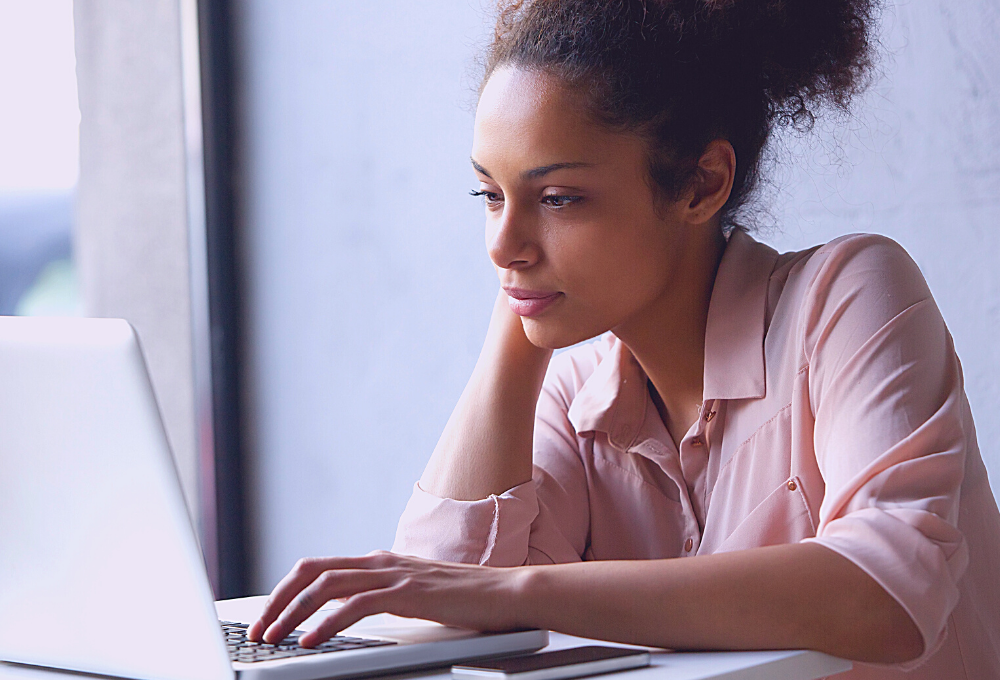 Small Business Matters
How To Avoid Fraud While Shopping Online
There are many scammers on the Internet, but consumers and can avoid becoming fraud victims if they pay attention during the holiday shopping season.
Read More