When we share the gifts of time, talent and resources, the ripple effect is unstoppable. At Stearns Bank, a commitment to community responsibility drives us to give back.
Sharing Time And Talent
With paid volunteer time, we make it easy for employees to share their gifts with others and support causes they value.
A strong tradition of supporting community causes keeps us committed to social responsibility. We believe that we only succeed when everyone succeeds.
We are dedicated to social responsibility through these worthy causes:
American Red Cross
Anna Marie's Alliance
Area school districts
Area food shelves
Boys & Girls Clubs of Central Minnesota
Catholic Charities
Central Minnesota Community Foundation
Habitat For Humanity
Suncoast Blood Bank of Florida
United Way
And many more!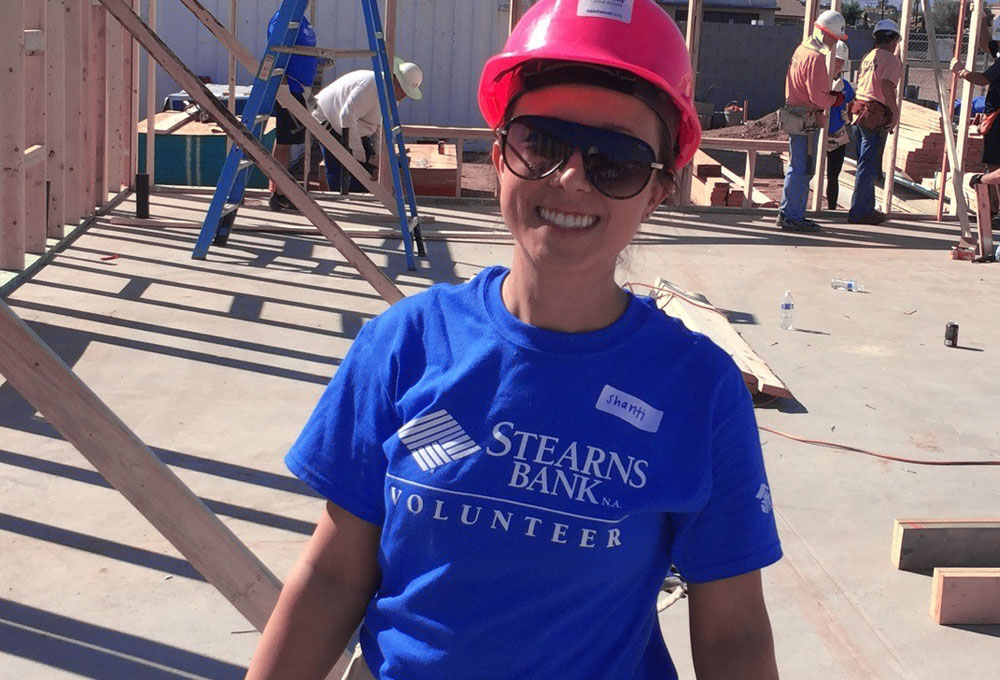 Partnering With Worthy Causes
Our employees have thoughtfully partnered with two incredible organizations, each making a positive impact today for a brighter tomorrow: United Way (nationwide) and Anna Marie's Alliance (St. Cloud, Minnesota). Through voluntary payroll deductions and an annual organization-wide fundraising campaign, we contribute funds and volunteer time to these worthy causes.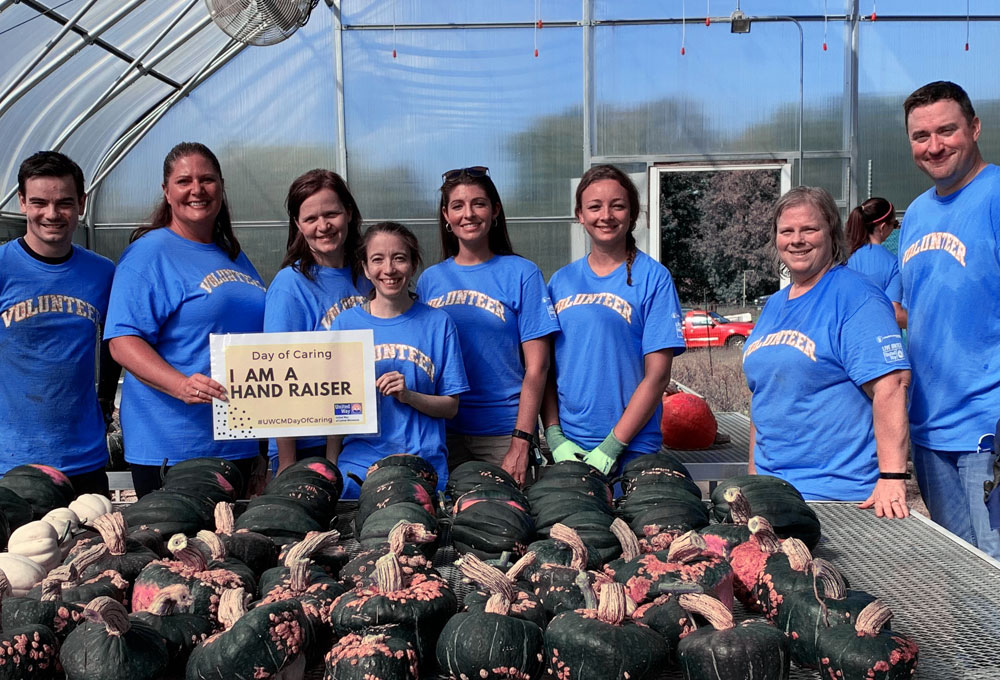 Stearns Bank Pay It Forward Program
The Stearns Bank Pay It Forward Program equips every employee with $25 cash and a mission: Pay It Forward. Since its inception in 2018, the program has yielded hundreds of examples of our employees taking positive action and affecting others with kindness and generosity.
Some Pay It Forward examples include:
Contributing to school lunch programs
Sending packages to military personnel
Purchasing a stranger's fuel, groceries or coffee
Fulfilling needs shared on holiday giving trees
Supporting efforts of non-profit organizations