In an uncertain market, there has never been a more crucial time to prioritize savings for your small business. The right plan can provide a financial cushion during economic downturns and empower you to expand or upgrade your business when timing allows.
With money being the primary factor that keeps a business running, where you store it matters. Selecting the right bank account doesn't just protect your money and keep it safe but allows it to prosper and grow.
Below are examples of how Stearns Bank provides safe, reliable, interest-earning cash flow tools to conserve and grow your small business savings for whatever the future may bring.
Open a BusinessSmart Market Savings Account
Ask yourself, "Is my small business currently prepared for any emergency, crisis, or opportunity?" If the answer is no, then your first plan of action should be to open a business savings account. Empowering your business with a savings plan for the future is key to both short-term and long-term success.
Stearns Bank BusinessSmart™ market savings account is Federal Deposit Insurance Corporation (FDIC)-insured to keep your money safe while offering unprecedented interest rates to help grow your savings. With this tool, you can build the habit of making consistent deposits while expanding your savings to sustain your business through whatever lies ahead.
At Stearns Bank, Saving Is Investing
Like the Stearns Bank BusinessSmart™ checking account, our savings account comes with an extensive list of perks and benefits, including:
Personalized Customer Service — Skip the automated phone system and speak to a live representative when you call. Not to mention, we answer on the very first ring!

Zero Hidden Fees — We're proud to say that our BusinessSmart market savings accounts have no hidden fees. This includes no opening balance fees or minimum balance requirements!

Incredible Interest Rates — With some of the best interest rates in the industry, you can rest assured that your BusinessSmart market savings account is working just as hard as you are.

Easy Online Banking — With our mobile banking platform, StearnsConnect, you can access your account, check balances, review transactions, and deposit checks from your smartphone.
For business owners looking for an accessible account while maximizing savings, a business savings account is the logical first step. The Stearns Bank BusinessSmart market savings account empowers you to capitalize on great rates, take advantage of our perks, and prioritize savings for your small business.
Tuck Away Savings in a Certificate of Deposit (CD) Account
While a BusinessSmart market savings account provides immediate access to account funds, a Certificate of Deposit (CD) tucks your money away as you profit from competitive fixed rates. Both options offer guaranteed returns, but the best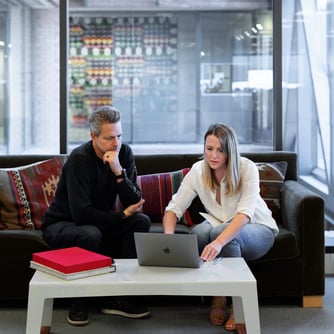 place to invest your cash depends on how long you're willing to leave it in the bank.
If you don't need access to the money in your account for at least a year, CDs are dependable, low-risk vehicles to build toward long-term business plans like expanding into a new market or acquiring a new office. They help you achieve more, boasting perks like fixed returns and higher interest rates.
Take Advantage of Great Rates
In order to maximize savings for your small business, compare a CD's Annual Percentage Yield (APY). Stearns Bank, for example, provides some of the best CD rates in the industry, empowering you to stack up the savings without lifting a finger.
If you don't believe us, you can see for yourself! Our Certificate of Deposit Calculator shows how much you can earn on a CD. All you have to do is enter a few pieces of information, and it will provide your annual percentage yield (APY) and ending balance.
When discussing CDs, it's important to note that you will have to pay a penalty if you try to access your money before the term expires. You can create a CD Ladder to lower this risk and take advantage of higher rates. This process involves opening several CDs with different terms of length as opposed to investing all of your money into one account. As the shorter-term CD matures, you can move the balance into another CD with longer terms or better rates.
Don't Leave Money on the Table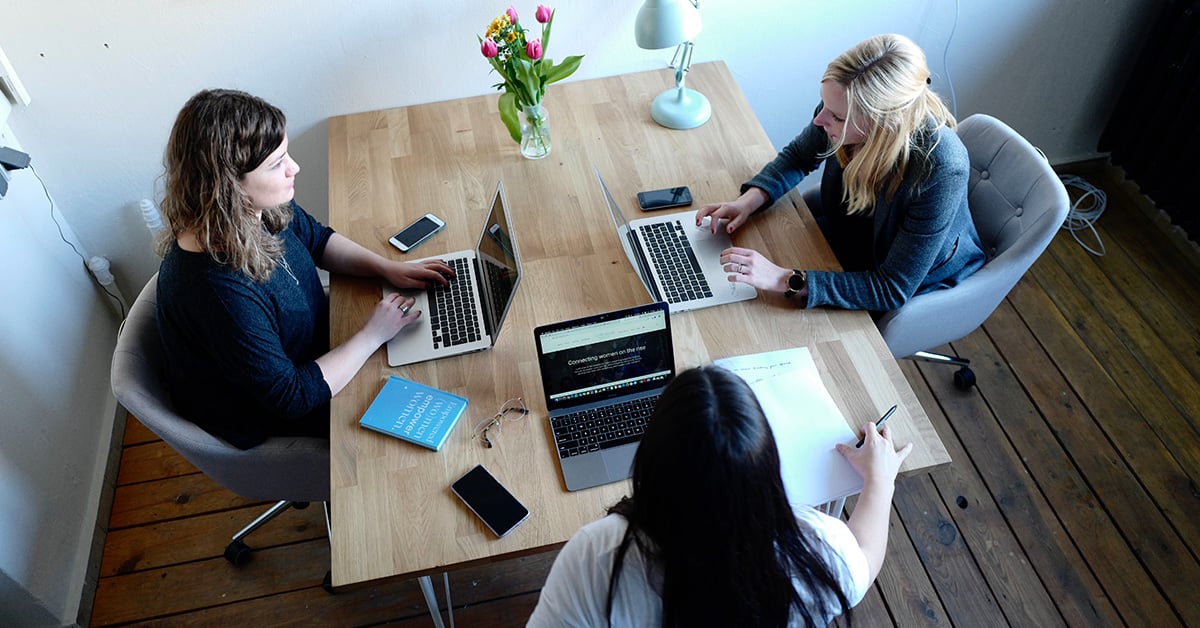 If you remain loyal to a bank, you deserve the same loyalty and respect in return. Unfortunately, that's not always the case. From hidden fees to horrible customer service, big box banks may attempt to take advantage of small businesses by not providing the return they deserve. In order to prioritize saving for your small business, partner with a bank that puts you first.
Stearns Bank Helps Small Businesses Succeed
With Stearns Bank's industry-leading interest rates and lack of hidden fees, you don't have to worry about leaving any money on the table. Thanks to our own hardworking small-town roots, we take pride in offering the greatest return possible to every customer.
Whether it's live support from our business banking experts or taking advantage of our limited-time great rates, Stearns Bank offers everything you need to maximize money for your small business.