Are you unhappy with your current bank? Do you receive a lot of hidden charges and extra fees? Are you worried about the security of your finances? Are the customer care services unhelpful?
Choosing a bank can be difficult. You're trusting an organization with your hard-earned money and hoping they won't make any mistakes managing it. It's important to ensure that you're receiving the best possible services from your bank to build a strong financial foundation.
Sometimes we get stuck in habits and don't realize when it's time to make a change, especially when it comes to our finances. If you are considering changing banks, there are a few telltale signs that it's time to take action — below are six examples.
1. You Are Fed up With Hidden Fees
If you frequently find yourself frustrated by a bank statement that is riddled with hidden fees, it might be time to make the switch. Banks and credit unions across the country drain thousands of dollars from their customers' budgets every year. In fact, bank revenue from overdraft and non-sufficient fund fees surpassed $15 billion in 2019, with the average cost of each charge between $30-35.
You don't need to stay where there are hidden fees. Finding a financial institution that is transparent and honest about minimal hidden fees is one of the easiest ways to save money and take control of your finances.
Discover Hidden-Fee Free Banking
At Stearns Bank, we are dedicated to helping our customers keep more of their hard-earned money with transparent banking services and no hidden fees. This includes no minimum balance and no opening balance requirements! When you partner with Stearns Bank, you know what to expect every time.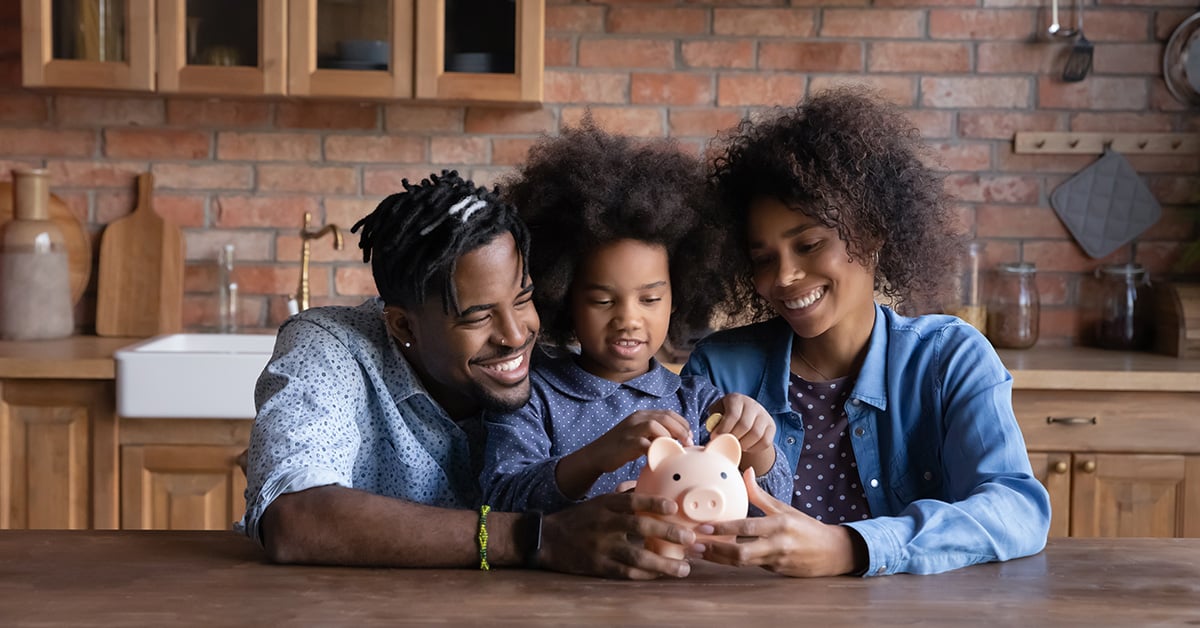 2. You're Concerned About the Strength and Stability of Your Bank
Are you tired of tossing and turning at night, worrying about the safety of your savings? Have you noticed that your bank is offering dismally low interest rates and displaying shaky performance? If these thoughts are plaguing you, it's time to take action and find a more secure and reliable financial institution.
In today's unpredictable world, it's essential to have a bank that you can trust to protect your finances and help them thrive. You deserve a financial partner that shares your values and prioritizes your financial well-being. So, if you're feeling let down by your current bank, don't hesitate to make a change.
Stearns Bank: A Fortress of Financial Strength
When it comes to financial strength and stability, Stearns Bank stands out from the crowd. Stearns Bank has received a five-star rating from BauerFinancial, an independent bank rating firm, putting it in the elite group of the top 1% of strongest banks in the nation. This impressive accolade shows that Stearns Bank is a fortress of strength in the banking industry, with a commitment to financial stability that is unrivaled. You can count on this award-winning team to protect your hard-earned money and help it grow.
3. You're Not Impressed With the Interest Rates
Can you confidently say you're making the most of your money? If not, it might be time to switch to a bank with better interest rates that help you reach your financial goals faster.
It pays to invest in a bank with better interest rates. Compound interest can help you earn more over time than if you remained with the same bank and only collected basic interest payments — or no interest at all. Not to mention, switching to a new bank with better rates can come with other perks like low-service fees and better customer service.
It's important to note that you may need to do some research to find an institution with higher rates and greater rewards. Consider your current needs and future financial goals while comparing interest rates, customer service, and accounts. This extra step will help you clearly identify the account best suited to your situation.
Make the Most of Your Money
Stearns Bank's Above the Norm™ market savings account offers some of the best rates in the industry to help you reach your goals. Plus, with personal service and exclusive features, this account is created to help turn life's possibilities into realities.
4. You Settle for Less-Than-the-Best Customer Service
Stop putting up with hold lines, automated phone systems, and horrible customer service. You should expect nothing but the best when it comes to your financial institution's service.
A good bank should offer a personalized experience. A great bank should take the time to get to know you, your financial situation, and your future goals. Finding a bank dedicated to helping you build towards a better future can make all the difference in how you manage your finances.
Experience Award-Winning Customer Service
From our knowledgeable staff to our convenient online and mobile banking capabilities, Stearns Bank brings a unique, personalized approach to the banking process. As employee-owners, we take a vested interest in providing the best customer service to our customers. Oh, and no automated telephone systems here — a live representative answers every call on the very first ring!
5. You Want Better Accessibility and Technology
In today's digital age, having access to high-quality technology and online banking capabilities is a must. If your current bank isn't staying up-to-date with modern technological trends, it might be cause for concern.
Search for a bank that takes advantage of modern technology to empower you with an easy online solution. Mobile banking makes managing your finances convenient, secure, and personalized with benefits like:
Speed — Quickly and easily complete transactions like transferring money, paying bills, or depositing checks.
Convenience — Access your account anywhere, at any time.
Personalization — Utilize features like personalized alerts and budgeting tools to better manage your money and monitor account activity.
Security — Enjoy greater peace of mind when accessing your account on the go with security features like biometric login, two-factor authentication, and real-time fraud monitoring.
In addition to technology, it's important to find a bank that is accessible through ATMs or brick-and-mortar branches. This way you won't have to drive around town to find an ATM and avoid pesky withdrawal fees. Ultimately, convenient access to your account means more control over your money.
Bring the Banking to Your Fingertips
Stearns Bank allows customers to access their accounts anytime or place through StearnsConnect. This includes the ability to pay bills, make ACH and wire transactions, receive alerts, and check the status of accounts, all from the convenience of their phone. Plus, with a national reach and a network of more than 41,000 free ATMs, Stearns Bank brings the banking to you.
6. You Need More Options
Do you find yourself asking questions like, "Does my bank offer enough services and capabilities to meet my needs?" or "Is there a better bank that could help me grow financially?"
The era of digital banking is upon us. Customers expect more from their financial institutions than ever before. The traditional brick-and-mortar banks are quickly giving way to banks that embrace innovative technology, provide great customer service, and continually add features that anticipate their needs. If you're dreaming of a bank that offers maximum flexibility and more services for your money, then it's time to start exploring the options.
Stay Ahead of the Curve With Stearns Bank
Just like consumers look for smarter solutions to meet their needs, Stearns Bank continuously introduces tools that make customers' lives easier. From identity protection and financial literacy education to credit management software and accounts receivable capabilities, we are dedicated to providing customers with the best possible support for all of their current and future financial needs.
Ready to Make the Switch?
At Stearns Bank, we prioritize our customers' needs and strive to provide exceptional service. We understand that switching to a new financial institution can be daunting, which is why we have developed a comprehensive, all-in-one guide to make the process as effortless as possible. And if you need additional support, our team is always just a phone call away to provide you with the hands-on help you need.
Offering innovative products and personalized service, backed by 100 years of strong roots and forward-thinking, we put our customers first every step of the way.