Did you know that one of the most common reasons small businesses fail is due to a lack of capital and poor marketing? Getting a small business loan can make it possible for you to overcome both of these challenges and help you secure your business's future.
But can we be honest? The process of meeting with a lender and applying for a loan can seem intimidating. And not all lenders specialize in helping small businesses.
The right lender can streamline the process and provide support every step of the way. To help your search, the Stearns Bank lending team put together a list of the three most important things you should look for in a lending partner.
1. They Streamline the SBA Process
When it comes to running a small business, time is money. You don't have extra hours in the day to waste while trying to navigate the tricky world of SBA loans. This is why it's crucial to partner with a lender that offers a speedy, simple, and streamlined process.
One of the ways an organization can do this is by providing customers with a single point of contact throughout the entire SBA process, from initial interest to finalized funding. With Stearns Bank, your point of contact will serve as your advocate within the organization. They will listen to your story, understand your needs, and work tirelessly to connect you with the best financing solution for your small business.
In-House Resources
Another way lenders can commit to a cost-effective experience is through in-house resources. For example, Stearns Bank maintains an in-house Construction Department that understands the intricacies of building and leasehold improvements. If you are looking to use an SBA loan to build, remodel, or renovate a building, this team dedicates industry-leading expertise to ensure every project runs smoothly.
In addition, Stearns Bank streamlines the lending process by having an in-house legal counsel prepare and review all necessary documents. While most lenders outsource this step, costing a borrower money and time, Stearns Bank has already taken the extra steps to make the SBA loan process as simple and straightforward as possible. When considering potential lending partners, look for one that saves you time and money with a smooth and efficient experience every step of the way.
2. They Understand Your Business Objectives
Your business is unique, and it's important to find a lender that understands this. You want a partner that takes the time to learn all about your business, including its challenges, customers, and overall objectives.
The right lending partner can help your company grow in more ways than one. Working with a lender that is committed to supporting and understanding your business can prove valuable as you seek additional financing or other financial services in the future. As your small business evolves and grows, your lending partner should be by your side, adapting to your changing needs.
An SBA Loan Success Story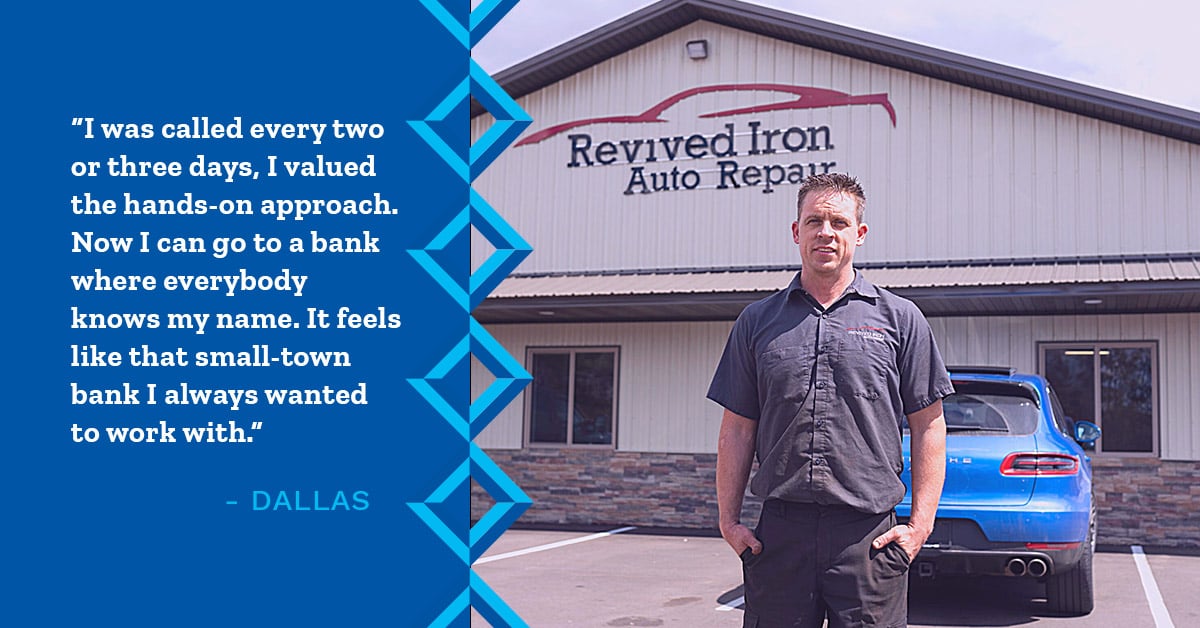 A personalized SBA loan experience matters — just ask Dallas Nestvold. After Opening Revived Iron Auto Repair, Dallas turned to Stearns Bank for help securing a small business loan.
Our experienced lending team stayed in constant contact with Dallas to let him know how things were going. This is something he never forgot.
"I was called every two or three days," Dallas said. "I valued the hands-on approach. Now I can go to a bank where everybody knows my name. It feels like that small-town bank I always wanted to work with."
3. They Boast Reputable Customer Service
Just like in any other industry, one of the most important things to look for in a lender is the level of customer service they offer. Through testimonials, reviews, and accolades, you can get a better sense of the type of service a lending partner provides. Put in the time to research a potential lending partner and find answers to questions like:
Is the lending team available and responsive?

Do they maintain quality relationships with small business borrowers?

Can they resolve challenges quickly and efficiently?
The small business loan process can be complex. It's crucial to find a lending partner with reputable customer service that will walk you through the application, answer questions, and address any issues that may arise.
SBA Preferred Lender Status
The Small Business Administration has approved SBA Preferred Lenders to streamline the loan process, giving them authority to make the final credit decision. In order to participate in the Preferred Lenders Program (PLP), the lender has to have a deep understanding of the SBA's policies and procedures. All of this comes in handy to help you get the funding you need faster.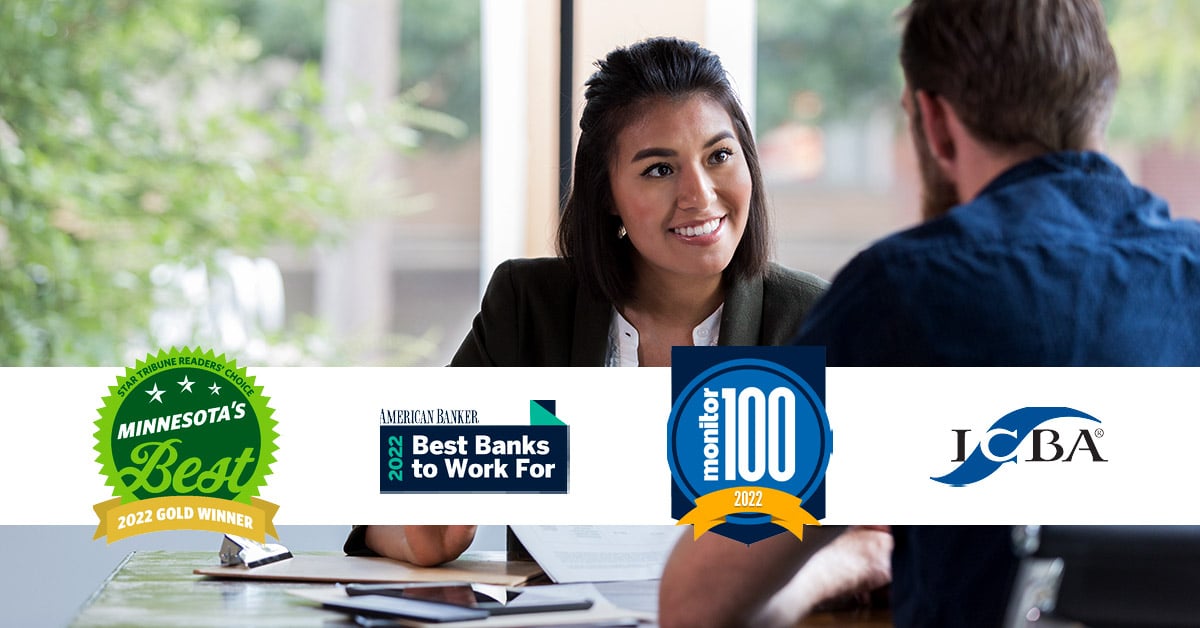 We Get the Job Done!®
Most financial institutions rely on automated systems and chatbots to answer customers' questions. But what about when you want to talk with a real person?
Stearns Bank stands by the claim "we answer calls on the first ring!" Our customers never have to waste a moment attempting to navigate a complex automated phone system. When you partner with Stearns Bank, a trusted loan expert is always waiting by the phone to answer any questions, comments, or concerns about your financing.
Our lending team has heard from many small business owners that walked away from other lenders feeling like their business was judged harshly and didn't receive the respect they deserved.
We are dedicated to helping more small businesses connect with lenders that value the enormous role they play in our communities. It is truly our honor to serve them.