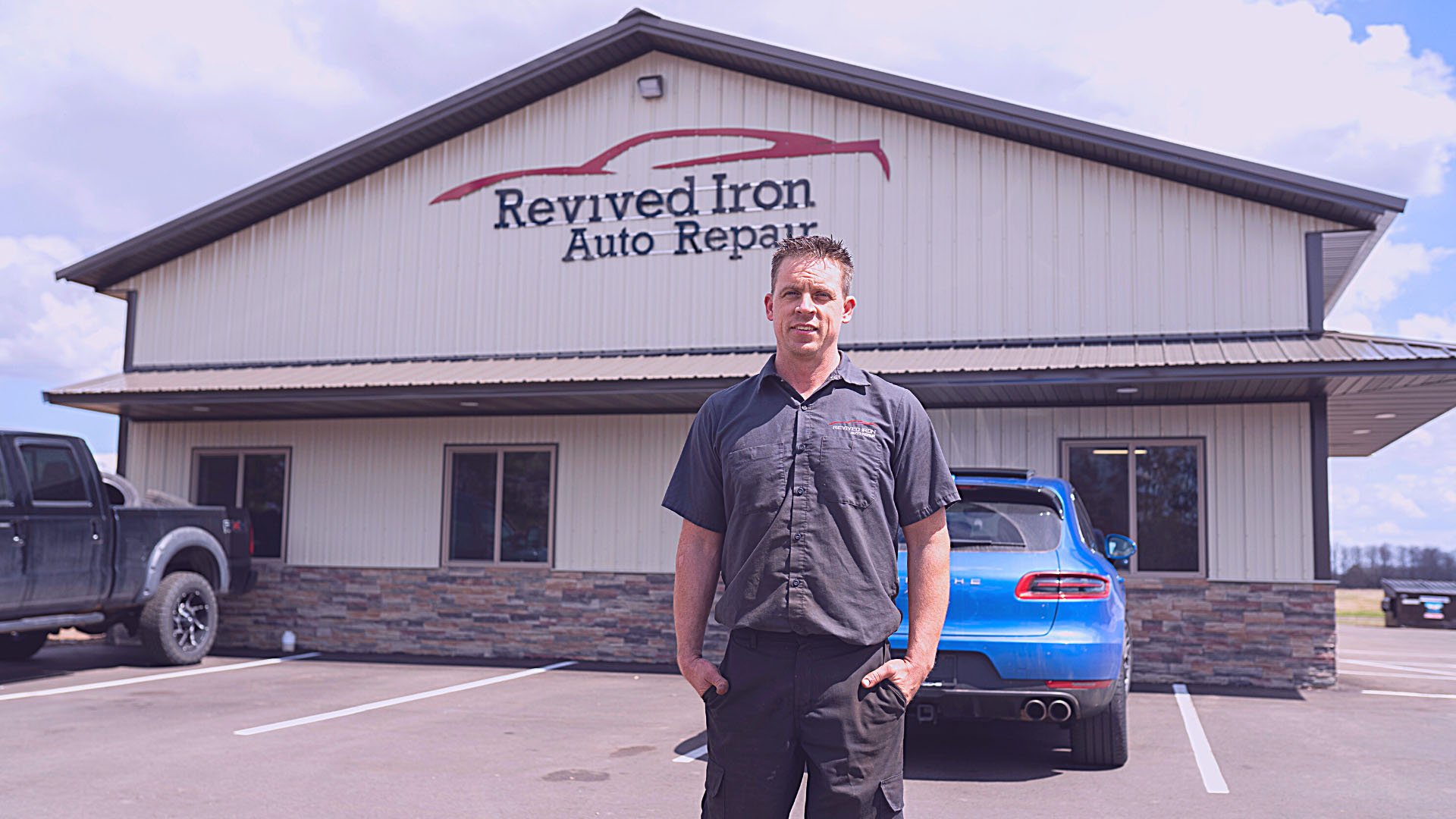 Revived Iron Auto Repair
Dallas Nestvold
Stacy, Minnesota
loans
sba
entrepreneurs startups
business banking
Sometimes, small-town life is just better.
Dallas Nestvold certainly agrees with that. After commuting to the Twin Cities for years while working as a foreman and supervisor for a fleet business, Dallas felt he had maxed himself out.
"I made more money, maybe, as a supervisor, but I had less time to spend with my daughter," he said. "It was time for me to get back to a small-town way of life."
Dallas had previously done part-time work at his home garage in North Branch, Minnesota. He knew there wasn't an auto repair business in Stacy, Minnesota, and decided that's where he wanted to open Revived Iron Auto Repair.
"I knew it was going to be a big change for me going from a home-based business to me owning a small business," Dallas said. "And now I have two full-time mechanics who work for me and a part-timer. I am the office staff, so that's really a big change."
To get his dream business opened, he was referred to Stearns Bank. Dallas didn't know much about Stearns Bank but was happy to work with a team that understood the SBA loan process so well.
Dallas said, "I needed someone to guide me. It was 10 times easier than I thought. I now do all of my business banking with Stearns Bank and I wouldn't do it with anyone else."
During the SBA loan approval process, the bank stayed in constant contact with Dallas to let him know how things were going. That's something that Dallas never forgot.
"I was called every two or three days to tell me what step we were at," Dallas said. "I valued the hands-on approach. I never had to worry about going over budget because I was never left hanging. And now I can go to a bank where everybody knows my name. They ask how things are going and they're friendly.
"It feels like that small-town bank I always wanted to work with."
Revived Iron Auto Repair officially opened in October 2019. Stearns Bank not only financed the building, but also the car lifts. Dallas and his staff work on everything from full-sized dump trucks to smaller sedans that just need an oil change.
"Things have gone really well," Dallas said. "I feel incredibly fortunate to have this business. And now I get to spend more time with my daughter. That's the most important thing."
Lessons Learned
Banks with a brick and mortar location near you are sometimes the easiest relationship to choose for a new small business owner
Small business loans don't happen overnight, but the right relationship with a lender can speed up the process
Small towns are in need of essential services like an auto repair shop, so finding the right location for your business takes time and research