What if we were to tell you that there is a speedy, simple, and streamlined way for small business owners to increase liquidity without using credit cards or digging themselves into personal debt?
An SBA Express loan is a fast and easy way to secure a loan for your business. Keep reading to discover more about this loan, including the requirements, turnaround time, and tips to get started!
SBA Express Loan Overview
An SBA Express loan is a small business loan offered through the Small Business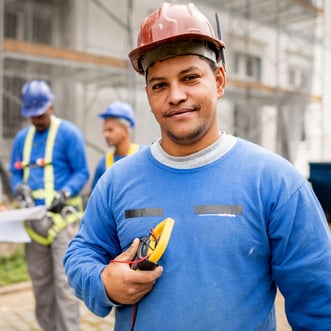 Association (SBA) 7(a) program. Unlike many other loan types, the SBA Express loan has lower borrowing maximums with faster funding times. While the SBA Express Program offers up to $500,000, a smaller loan sometimes requires less documentation and may allow for a faster funding process. These fully amortizing loans have no prepayment penalties and are available for most businesses operating for at least two years (although different lenders may require certain operating minimums).
SBA Express Loan Uses
Borrowers may utilize an SBA Express loan in various ways. From weathering a slow season to exploring a new expansion, some of the most common loan uses include:
Purchasing new equipment

Hiring employees

Purchasing inventory or advertising

Refinancing existing debt

Updating software
SBA Express Loan Requirements
The SBA has eligibility requirements on small business owners looking to secure an Express Loan. To qualify, an applicant must fulfill the following criteria:
The business must be for-profit, operating in the U.S.

The business must be a small business, as defined by the SBA.

The business owner needs to have invested time and money into the business.
In addition to the SBA requirements, business owners must meet the individual lender's financial requirements. These vary based on the institution but having a stable FICO score (750+), solid annual revenue, and at least four operating years gives business owners a better shot at securing an Express loan.
SBA Express Loan Benefits
As one might assume by the name, the most significant benefit to an SBA Express loan is how quickly it can be obtained. Although it varies individually by financial institution, SBA Express loans are processed within mere hours of submission. Sometimes, small business owners can secure funding by the next day. Some other benefits include:
No SBA guarantee fee

Affordable monthly loan repayment terms

No prepayment fees

10-year fully amortizing loan terms for some
Speak to an SBA Preferred Lender
Stearns Bank's dedicated team of SBA lenders can address any issues, questions, or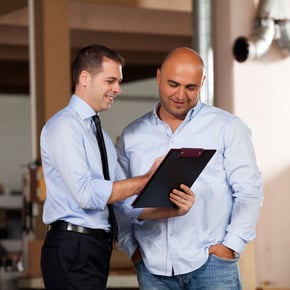 concerns you may have with qualifications. Not to mention, as an SBA Preferred Lender, we are able to provide flexible repayment terms and an even more accelerated approval process.
No matter where you are in the journey of securing a loan for your small business, Stearns Bank is ready to offer options and lend a helping hand. Contact our team today to see how we can help move your business forward.