One of the greatest strengths of any small business is its agility. Small business owners can make decisions more quickly than CEOs of enterprise-scale organizations can, and can put those decisions into practice almost instantly. The ability to adapt quickly isn't simply an attribute; if the past few years have taught us anything, it's that agility is fundamentally important to a business's survival.
When large businesses need funds, they often can afford to wait. For small businesses, each day you go without funding can be a challenge. Unfortunately, depending on the amount of funding you need, and the type of loan you're applying for, SBA (Small Business Administration) loans have a reputation for taking quite a bit of time.
Why Should Business Owners Consider an SBA Loan?
Reputations aren't always what they seem. Depending on how quickly you can complete the application process and which lender you choose, you can often get funds fairly quickly with an SBA loan. A preferred lender like Stearns Bank can actually save you a tremendous amount of time. Additionally, SBA loans offer six benefits that are hard to beat.
1. Low-Interest Rates
Your interest rates will depend on a number of factors, but generally speaking, interest rates for SBA loans are just about as low as they come.
2. Generous Terms
You'll have more time to pay back an SBA loan. Instead of just a few years (or sometimes just a few months), you could have ten, or even 25 years to pay off the loan.
3. Low Down Payments
Down payments for SBA loans are generally lower. You should work with your lender to determine the best down payment strategy for your business. Keep in mind the goal is to ensure your business can repay the debt.
4. Greater Flexibility
If your needs change after you receive your loan, you have flexibility in how you can use your funds, as long as it's for business purposes.
5. More Inclusivity
Businesses that serve minority communities often do not have equal access to lenders or loans with favorable terms. SBA loans are designed to be impartial, and expand lending options to all small business owners, regardless of the communities they serve. Furthermore, the SBA Community Advantage Loan program was specifically designed to meet the financial needs of small businesses in underserved areas.
6. Additional Help for Veterans
The SBA offers a variety of loan programs specifically designed to assist veterans who need help starting or growing their business.
Why Work with a Preferred Lender?
SBA loans have a reputation for being slow and tedious. They can be, but if you choose your lender wisely, they can move along faster and with more ease. A preferred lender can approve and close loans on its own, without having to go through the SBA. Additionally, lenders that have received this designation have proven their expertise in processing and servicing loans guaranteed by the SBA.
A lender that can streamline multiple steps in the loan approval process and has a high level of expertise can shave off a tremendous amount of time, often reducing the timeline from a matter of months to a matter of days. One would think that most lenders would aim for this distinction. However, preferred loans only account for 18% of SBA loans.
Why Do SBA Loans Typically Take So Long?
Depending on the type of SBA loan you're applying for, the application itself could require detailed information that could take some time to gather. The more detailed and accurate your information, the better. While it may be tempting, you should not rush through completing your application.
Ideally, you won't be left to complete your application alone, but will work hand-in-hand with your lender. For example, at Stearns Bank, customers are more in control of the timeline of their SBA loan and have more influence over how quickly they receive their funds. The highly experienced lending team knows how to navigate the loan process, reducing the need for documentation whenever possible.
Finally, after the loan is approved by Stearns Bank, a convenient Customer Portal lets customers communicate with their loan team and securely provide any further documentation needed to keep the process moving.
What Happens After Your SBA Loan Is Approved?
Believe it or not, this primarily depends on the lender you work with. Preferred lenders, with their delegated authority process, close and fund approved loans without going back to the SBA. Depending on when you provide the information needed to close your loan, your funds could be available in short order. However, if you're working for a lender without preferred status, this part of the process could get a bit time-consuming.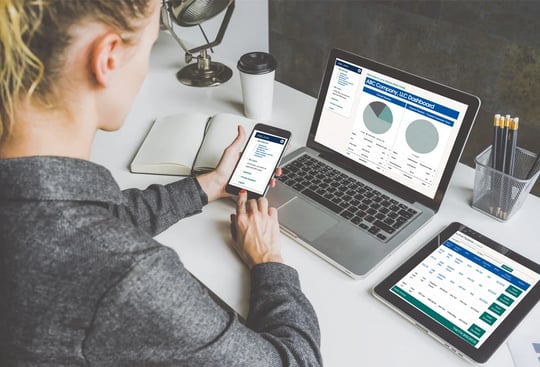 If your lender must submit the application to the SBA for approval, the following steps will be taken:
The SBA will determine your eligibility for the loan you've applied for. They will pull your credit report and analyze your application.
The SBA will communicate their decision to your lender.
A loan authorization will be prepared, indicating the SBA's terms and conditions.
Your lender will complete the underwriting process and prepare documents.
The loan will be closed.
Funds will appear in your account.
How to Find the Best Lender
While SBA loans are sometimes slow and frustrating, many small business owners have blamed the wrong institution for the problem. If you use a preferred lender like Stearns Bank, you are likely to have an entirely different experience than business owners who don't. Stearns Bank is typically able to approve loans in days, and their expert SBA lending team works hard to make sure the application process is quick and smooth.
Even if you'll only be working with your lending team for a short period of time, it makes a huge difference when you're treated like an entrepreneur seeking a trusted finance partner. You should always feel respected and heard by your lender.
Although Stearns Bank is a nationwide lender, its roots are in small-town, Central Minnesota. Its lending team knows full well that with just a little bit of help and support, small businesses can transform entire communities. And should you give them a call, a friendly voice will answer on the very first ring.