In the not-so-distant past, the idea of paying bills online raised concerns among consumers. Questions about the security of internet transactions and worries about losing control over their money made traditional check payments seem like the safer option.
However, as digital banking has evolved, more and more people are recognizing the benefits of automatic payments for online bill payment. Whether it's for mortgages, student loans, business rent, or any other financial transaction, electronic payments have revolutionized the way we handle our financial obligations, particularly for business owners.
Bill pay services are now readily available on both online and mobile banking platforms, offering a flexible solution to manage your business budget and personal finances from anywhere in the world. The advantages of online bill payment are numerous, and they include:
Having Finances In One Location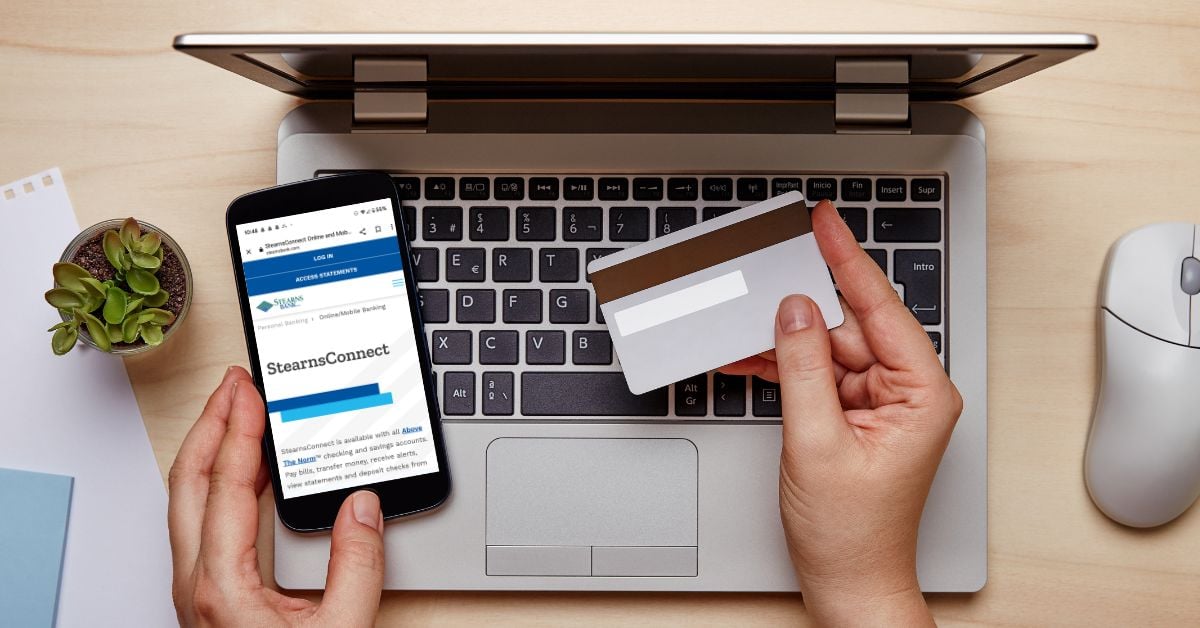 Automatic payments allow you to consolidate all your bill payments in one place. Instead of logging in to multiple websites or apps, you can conveniently manage all your payments from a single platform.
This streamlines the bill payment process, making it easier and faster to pay your bills. It also helps you avoid the risk of missing or duplicating payments. Additionally, you have the advantage of monitoring your account balance and transaction history whenever you need to, providing you with a clearer understanding of your cash flow and spending habits.
Another benefit of centralizing your finances is the ability to schedule payments in advance. This helps you budget effectively and prevents late fees or overdraft charges. Setting up recurring payments for regular expenses like rent, utilities, and loans ensures that you never forget or fall behind on these important payments.
Security Measures
When it comes to automatic payments, one common concern for consumers is the security of their personal and financial information. However, online banking ensures safety and security through high standards and encryption methods employed by financial institutions.
To access your account, you will create a secure username and password. Automatic logoff after a period of inactivity prevents unauthorized access. It is advisable to change your password regularly and use strong, difficult-to-guess passwords.
In contrast, traditional check payments expose you to risks such as identity theft, fraud, or forgery. Checks can be lost or stolen in the mail, and criminals can alter or duplicate them for fraudulent purposes.
By choosing automatic payments, you can reduce these risks and enjoy enhanced security. Online and mobile banking provide a secure environment where your personal and financial information is protected, giving you peace of mind.
Easy Money Management

Automatic payments offer several advantages, including easy money management and streamlined bill payment tracking. You can conveniently monitor your scheduled and completed payments in real time, providing you with control and peace of mind.
Email alerts can be set up to notify you of upcoming or due payments, helping you stay on top of your bills and avoid late fees. Additionally, receiving confirmation emails for processed or completed payments gives you proof of payment and a transaction record.
Integrating Autobooks with Stearns Bank further enhances money management. Autobooks is a powerful online tool that enables you to send invoices, accept payments, and manage your books. With Autobooks, you can expedite payment collection from customers and streamline your accounting processes.
Time Savings
Automatic payments offer a valuable advantage by saving you time and effort. You no longer need to waste time writing checks, addressing envelopes, buying stamps, or mailing payments. Additionally, there's no need to keep track of paper bills or receipts.
Setting up and scheduling your payments with automatic payments is a quick and efficient process. It takes just minutes to get everything in order. Furthermore, you have the flexibility to make changes or cancel payments before they are processed. You can conveniently access your account 24/7 from any device with an internet connection.
By utilizing automatic payments, you can free up more time for essential tasks related to your business. This allows you to focus on activities such as expanding your customer base, improving your products or services, and exploring new market opportunities.
Environmentally Friendly
By reducing paper waste and reliance on physical mail, automatic payments contribute to a more sustainable and eco-friendly approach to bill payments.
Opting for email statements instead of paper statements from Stearns Bank enhances this environmental friendliness. Electronic statements allow you to access your account information online at any time. You can also choose to download or print statements when needed for tax purposes or record keeping.
By embracing automatic payments and choosing email statements, you actively participate in promoting sustainability, reducing paper waste, and contributing to a greener future.
Elevate Your Business Banking With Stearns Bank's Bill Pay Options
Experience the ultimate convenience, security, and efficiency for your business banking with Stearns Bank's bill pay options. Through our online banking platform, StearnsConnect, you gain the ability to manage your bills and payment history seamlessly, all in one place, at any time, and from anywhere.
Our merchant services offer cutting-edge tools that enable you to accept payments from your customers effortlessly. These services streamline your accounting processes, saving you valuable time and effort.
Take advantage of this opportunity to propel your business banking to new heights. Get in touch with Stearns Bank today and discover how our bill pay and merchant services can help you achieve your financial goals.