Acquiring an existing business can be an exciting opportunity for entrepreneurs to take over an established brand with an existing customer base. However, this type of transaction often comes with significant financial challenges, particularly for buyers who lack substantial collateral to meet traditional bank financing requirements.
Luckily, the Small Business Loan Program provides a valuable option for such scenarios, making it easier for buyers to obtain financing and achieve their business ownership goals.
Working Capital Financing
One of the key advantages of the Small Business Loan Program is that it recognizes the importance of working capital financing. This type of financing is a crucial component of any small business, and the SBA loan program allows an appropriate amount of working capital to be financed along with a business acquisition.
According to Stearns Bank Vice President of Commercial Lending, Tom Ethen, the amount of working capital required can vary depending on numerous factors, such as the type of business and its operational requirements. For instance, seasonal businesses or those that require the purchase of raw materials or input costs to create their products will likely have a more significant need for working capital. Additionally, businesses that offer extended payment terms to their customers may require additional financing to bridge any gaps in cash flow.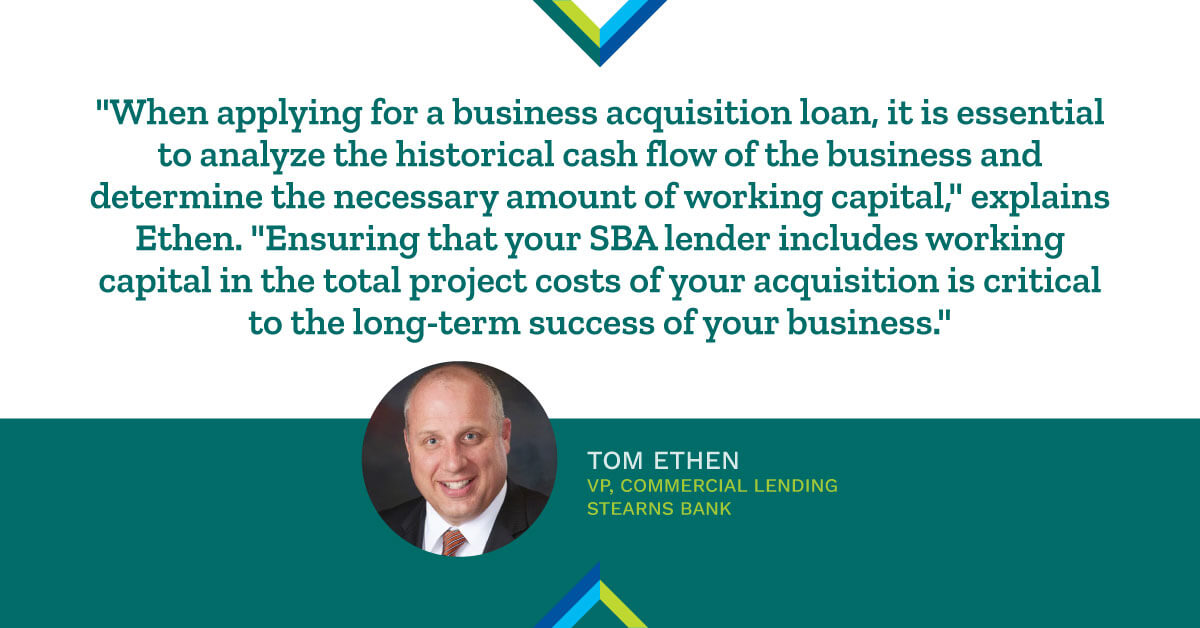 Goodwill Financing
When acquiring a business, intangible assets like a brand name, customer base, and employee relations are crucial. However, these assets cannot be used as collateral to secure a loan. Traditional financing programs limit the amount of intangible assets that can be financed, making it difficult for business owners to secure the funds they need.
Fortunately, the SBA Loan Program offers flexible terms that allow for financing all types of business assets, including intangible assets like goodwill. This makes it an attractive option for small business owners seeking a change of ownership or business acquisition.
In addition, the SBA Loan Program focuses on the cash flow of the business rather than tangible assets. This means that loans can be approved even if the collateral is inadequate, as long as the business's cash flow can support the purchase price and debt repayment.
The Evaluation Process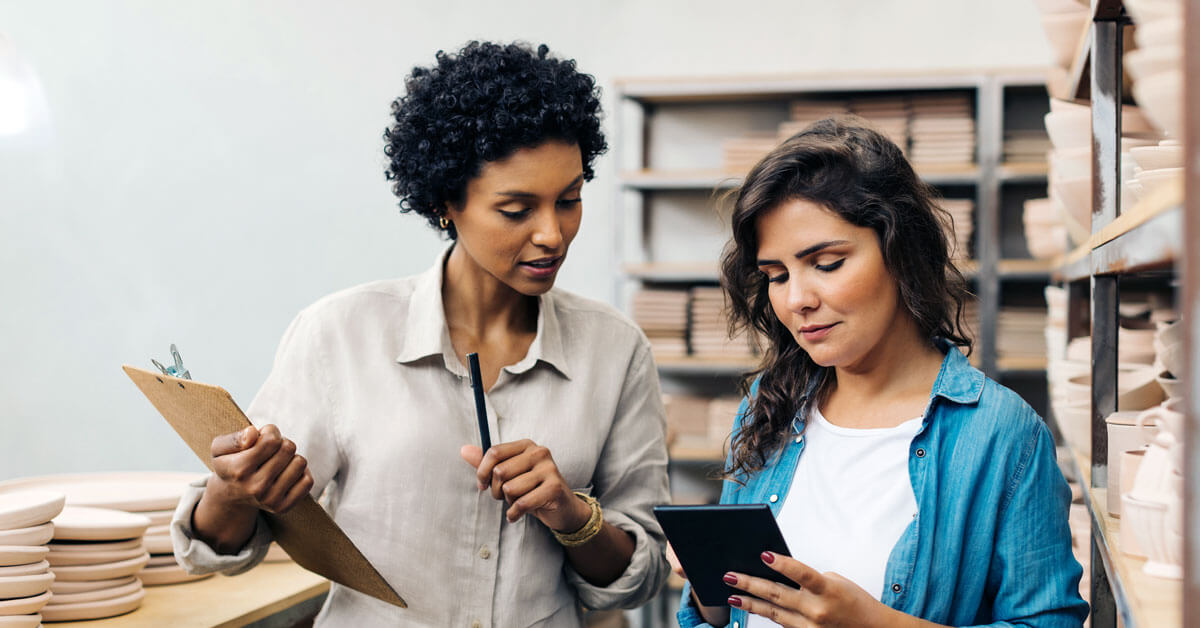 In addition to strong cash flow, the SBA Loan Program considers other factors to mitigate the lack of tangible assets in a business acquisition transaction. The management and industry experience of the buyer is taken into account, along with the buyer's personal credit history, overall financial condition, and other sources of loan repayment.
Finding the Right Lender
Choosing the right lender can make all the difference in securing the financing you need to acquire a business and achieve your goals. That's why it's important to find a lender with experience in SBA financing and a proactive, creative approach to business finance.
But don't just settle for any lender. Look for a bank that is not only a Preferred Small Business Lender but also actively participates in the SBA program. These lenders can help expedite the process and get you the funding you need in a timely manner.
And it's not just about speed. When choosing a lender, look for one with an innovative approach to loan origination and a strong customer service culture. By working with a lender that prioritizes your success, you'll have the best chance of securing the financing you need and achieving your business goals.
Stearns Bank Simplifies Business Acquisition Funding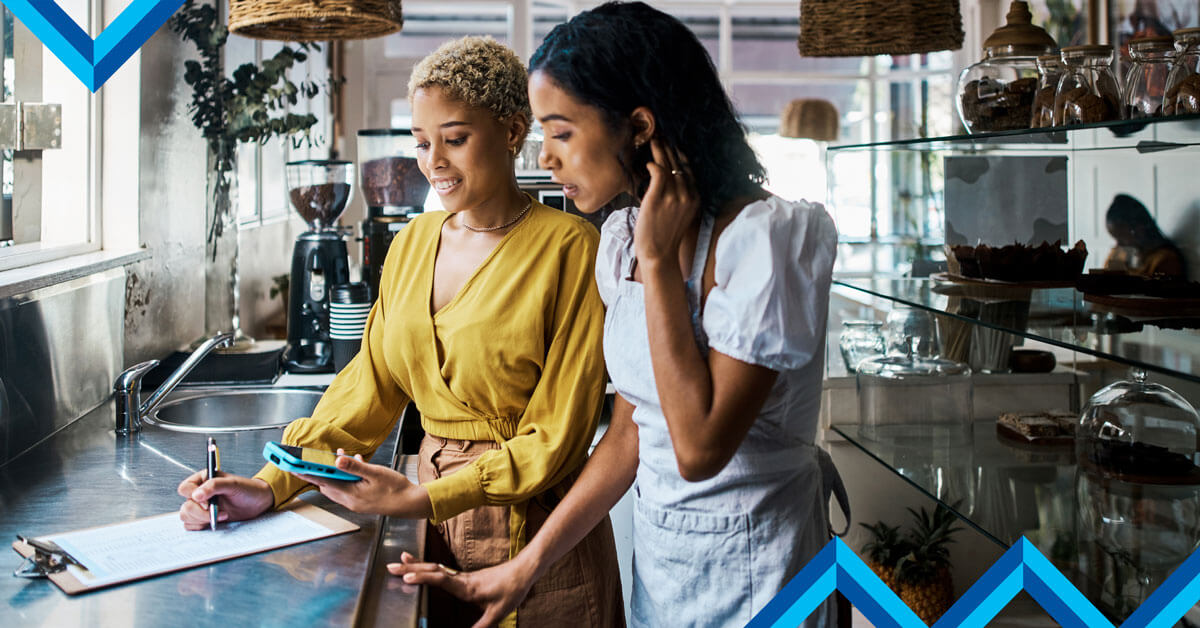 Funding a business acquisition can be a complex and overwhelming process. However, with the Small Business Loan Program and the assistance of experienced SBA lenders, it is possible to achieve your entrepreneurial goals.
At Stearns Bank, we are dedicated to helping small business owners navigate the loan application process and secure the funding they need to acquire and grow their businesses. We also understand that related business experience is essential when evaluating loan applications. Whether it's prior ownership or employment experience in the same industry, experience in related fields, or relevant education or training, we value and consider all types of experience.
Plus, as an SBA Preferred Lender, we provide flexible repayment terms and an accelerated approval process to make it easier for you to secure the financing you need to acquire and grow your business.