The development of rural America is in constant motion thanks to the various loan programs created by the U.S. Department of Agriculture (USDA). Check out these five FAQs about the Business & Industry (B&I) program — a USDA Rural Development loan program designed to grow, develop, and improve rural businesses across the country.
1. What Is a B&I Loan? (What is the B&I Program)
The Business and Industry (B&I) Guaranteed Loan Program is a loan program built to help credit-worthy rural businesses secure the credit they need for most business purposes. The overall goal is to save and create jobs in rural America. Every year, a minimum of 5% of total B&I funding is dedicated to local and regional food enterprises.
2. What Businesses Qualify for B&I Loans?
The B&I Program provides guarantees for loans to those creating or saving jobs in rural areas. Eligible entities include:
For-profit or non-profit businesses
Cooperatives
Federally-recognized Native American tribes
Public bodies
Individuals engaged in or proposing to engage in a business
What Is Considered "Rural"?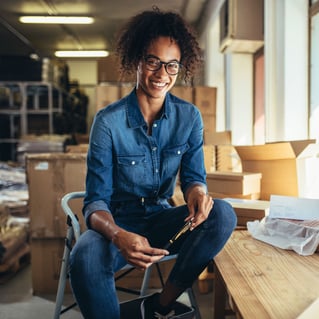 The USDA defines a "rural area" as all areas other than cities or towns larger than 50,000 people and the contiguous and adjacent urbanized area of such cities or towns. Cooperative organizations and local food projects may be funded in both rural and urban areas under certain circumstances.
Discover your own eligibility with the USDA Rural Development free online mapping tool.
3. What Are Eligible Uses of B&I Loan Funds?
A B&I loan enables rural businesses, nonprofits, and city services to thrive by providing financing such as:
Business acquisitions, construction, conversion, expansion, repair, modernization, and development
Purchase of equipment, machinery, and supplies
Startup costs and working capital
Projects supported by New Markets Tax Credits
Debt refinancing under certain conditions (must improve cash flow while creating or saving jobs)
4. What Are the Advantages & Disadvantages of a B&I Loan?
Advantages
With a B&I loan guarantee, a borrower benefits from better pricing and terms than those typically given with conventional loans. In addition, the loan must be fully amortized, without calls or balloon repayment structures. Longer terms can reduce additional loan fees that might add up in the future on shorter-term loans or balloon loans.
Disadvantages
Every year, Congress allocates a certain amount of funds for the USDA. Ultimately, there are certain restrictions with the USDA B&I Loan regarding qualifications like geographical requirements, intended usage, and income limits. Because of this, the application process can become relatively competitive.
5. How Do I Get a B&I Loan?
Before starting the application process, it's important to speak with a USDA-qualified lender, like Stearns Bank, to ensure that your project and goals align with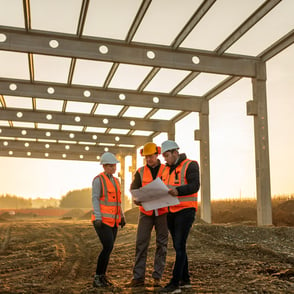 the B&I Loan Program.
From there, you will need to move forward with a lender. Not only should you select a USDA-designated lender, but we recommend finding a team with extensive experience with USDA programs. As mentioned before, the application process can be intricate and overwhelming, so it is crucial to have a trusted partner by your side.
Rely on a USDA Multi-State Lender
Stearns Bank is a proud USDA Multi-State Lender. With direct contacts at the federal agency, we can efficiently process any loan application while avoiding delays at the local level. In addition, we have ties to a USDA Loan Packager who can ensure all appropriate pieces of the application are covered. Last but not least, our expert lending staff has the experience and knowledge needed to ensure a smooth and successful funding process.
Talk to a Stearns Bank lender about your project goals and financing needs, including eligibility for a USDA Business & Industry loan.