If you're a small business owner, chances are that you will have to replace company equipment at some point. Maybe your construction company's truck breaks down, or your restaurant needs to upgrade to a new commercial oven. Whatever the equipment need may be, this hefty financial demand can put small businesses in a pinch. In these instances, you can utilize equipment financing to purchase the equipment needed to grow your business without draining your cash reserve.
What Is Equipment Financing?
At its core, equipment financing is a type of loan that business owners can use to obtain equipment. Business equipment may be any tangible asset, excluding real estate. Some common examples of equipment purchased with equipment financing include:
Manufacturing Machines
Medical Equipment
Company Vehicles
Commercial Ovens
With equipment financing, the finance charges are calculated into a stream of fixed contractual payments over the course of a chosen term. As a business owner, you are responsible for paying off the balance over the course of the contract. In addition, you hold the legal title to the equipment being purchased.
According to the Equipment Leasing and Financing Association (ELFA), nearly 8 in 10 U.S. companies use some form of financing when acquiring equipment. This not only contributes to businesses' success, but to U.S economic growth, manufacturing, and jobs.
How Does Equipment Financing Work?
If you are considering financing your equipment, it's helpful to know where you plan to purchase your equipment, as most equipment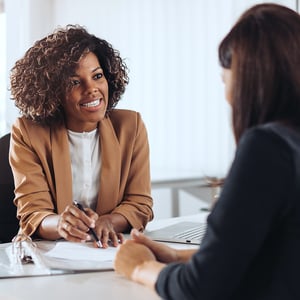 financers pay directly to the vendor without the money ever entering your bank account.
The exact terms of a financing agreement depend on various factors, like the type of equipment or the business's financial constraints. Most equipment financing terms average between 4 and 6 years. During that time, you make monthly payments to the lender to pay off the principal and fixed interest.
The Benefits of an Equipment Finance Agreement
At Stearns Bank, an EFA comes with various benefits over a long-term loan or outright purchasing the equipment. Although the decision comes down to your unique financing needs, some of the EFA benefits include:
Tax Advantages — Financing helps reduce tax liability* and can be used to qualify as an operating lease for tax reporting purposes using Section 179.
Flexibility — Stearns Bank is proud to provide custom payment options that align with industry-specific cash flow cycles.
Cash Flow — Business owners don't need to dip into their reserves to cover the cost of new equipment.
Speed — The EFA process is relatively simple and quick compared to the time of a simple interest loan.
Ownership — The buyer receives access to the asset before full payment, which helps create financial leverage for a business.
Stearns Bank Is Here for You
The world of equipment financing may feel overwhelming, but that's where we step in. Our team of equipment financing professionals can utilize years of industry experience to help you grow your market share, expand your product line, gain competitive advantages, and become more efficient.
*The Tax Cuts and Jobs Act includes possible tax deductions for business interest expenses. Consult a tax advisor for additional details.