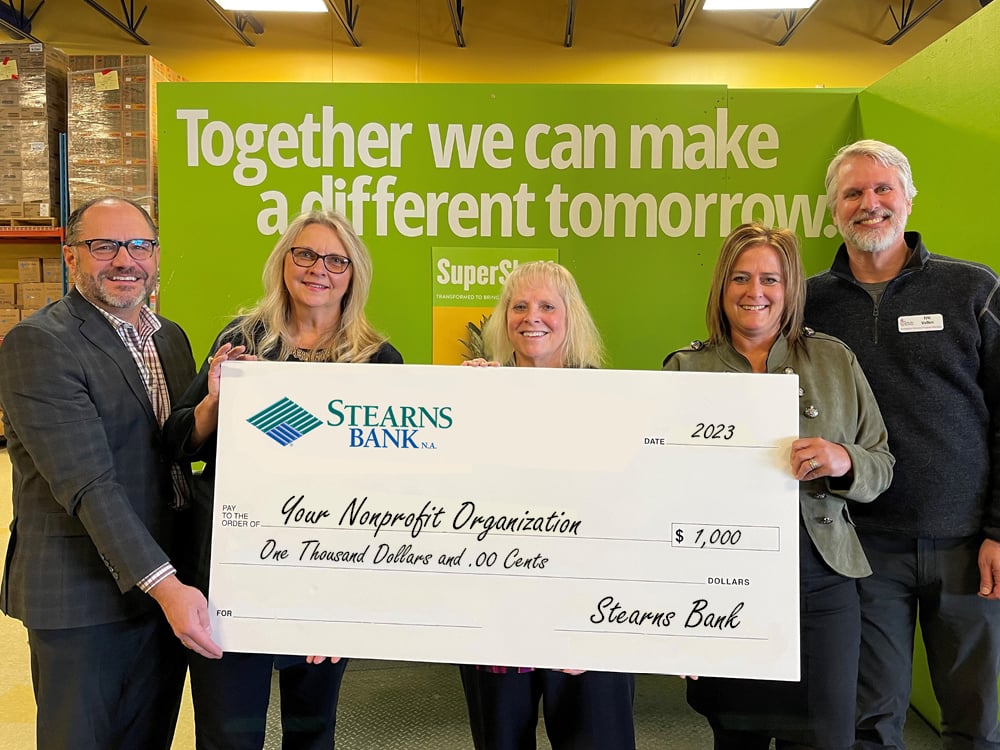 Our commitment to your mission.
As fellow advocates of a better world, we stand alongside you.
Stearns Bank will donate $1,000 to each nonprofit organization that maintains one or more active* Nonprofit Banking Solutions accounts for a full 12 months, with recurring donations following each active 12-month period. Subject to change at any time.
*Active is defined as monthly account activity such as deposits, withdrawals, transfers, etc.
Contact Us