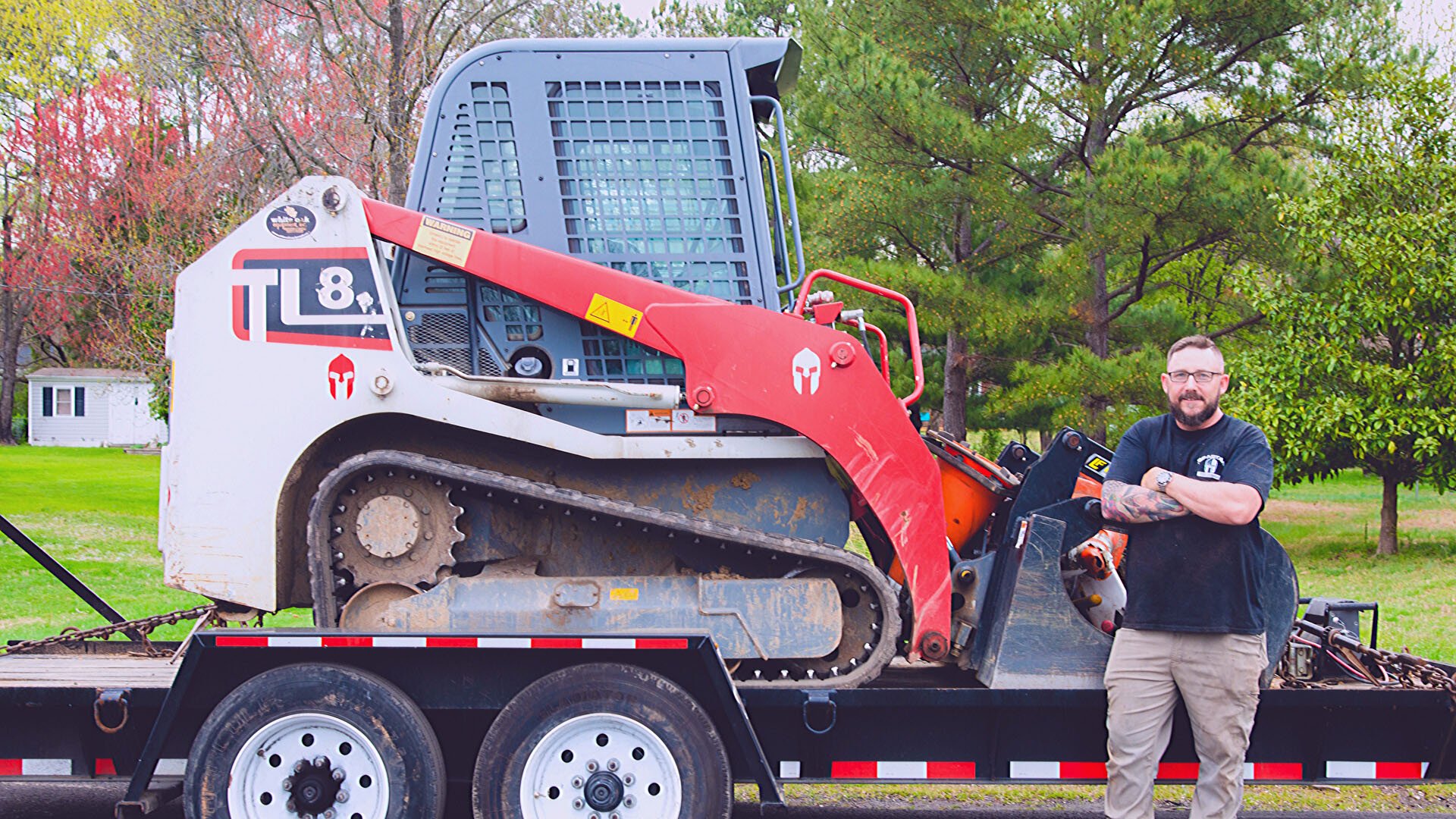 Spartan Construction & Tree Service
Jason Miller
Henrico, Virginia
A strong cash flow is the lifeblood of any small business.
Jason Miller, the owner of Spartan Construction & Tree Service in Henrico, Virginia, found that out firsthand.
In the first five-plus years of small business ownership, Jason purchased his equipment with cash and hadn't built up his credit.
Spartan Construction & Tree Service specializes in tree removal, tree pruning, stump grinding and storm cleanup. The business has also expanded to do services like snow removal and driveway installations.
After getting a referral from a local equipment dealer, Jason discovered Stearns Bank. Jason was nervous about making the call at first because of his limited credit history. But he quickly discovered that didn't deter him from being qualified for equipment financing.
"My revenue was there, but my credit history wasn't," Jason said. "I was buying everything through my own personal accounts and not a business account."
Jason had already begun a previous relationship with a financing company that charged interest rates he wasn't pleased with. In addition, he wasn't receiving the customer service he would expect from a financing institution.
"The other bank I was with was terrible. I was trying to establish my credit and got taken advantage of. Once I found out about Stearns Bank, and the great customer service they had, I knew I had to make the switch," Jason said.
Jason refinanced four different pieces of equipment with Stearns Bank, including a skid steer and dump trailer. Stearns Bank's Equipment Finance Division was able to work with Jason's previous financing company to work out all the details.
"Stearns Bank was able to iron out the wrinkles and take charge of the process while walking me through it," Jason said. "I didn't have the credit history to get conventional financing, so Stearns Bank was able to help me go through more non-traditional avenues. They stepped right in and took me in. It's been so pleasant working with them.
"Stearns Bank helped simplify my finances. It's so convenient."
Jason is now set up with automatic payments with Stearns Bank. Whenever he has needed something, he has his own personal contact at Stearns Bank who has delivered for him. And, Stearns Bank always answers his call on the first ring. There is no need for him to wait while using an automated phone system.
"Stearns Bank has a high attention to detail," Jason said. "They made everything easy with E-sign documents. Our communication is easy to understand even though I'm not that computer savvy. I don't have an office staff, so it's just me handling all the finances. I'm the owner, operator and bookkeeper.
"Anybody would be lucky to find a financing partner like Stearns Bank. I'm lucky that I did."