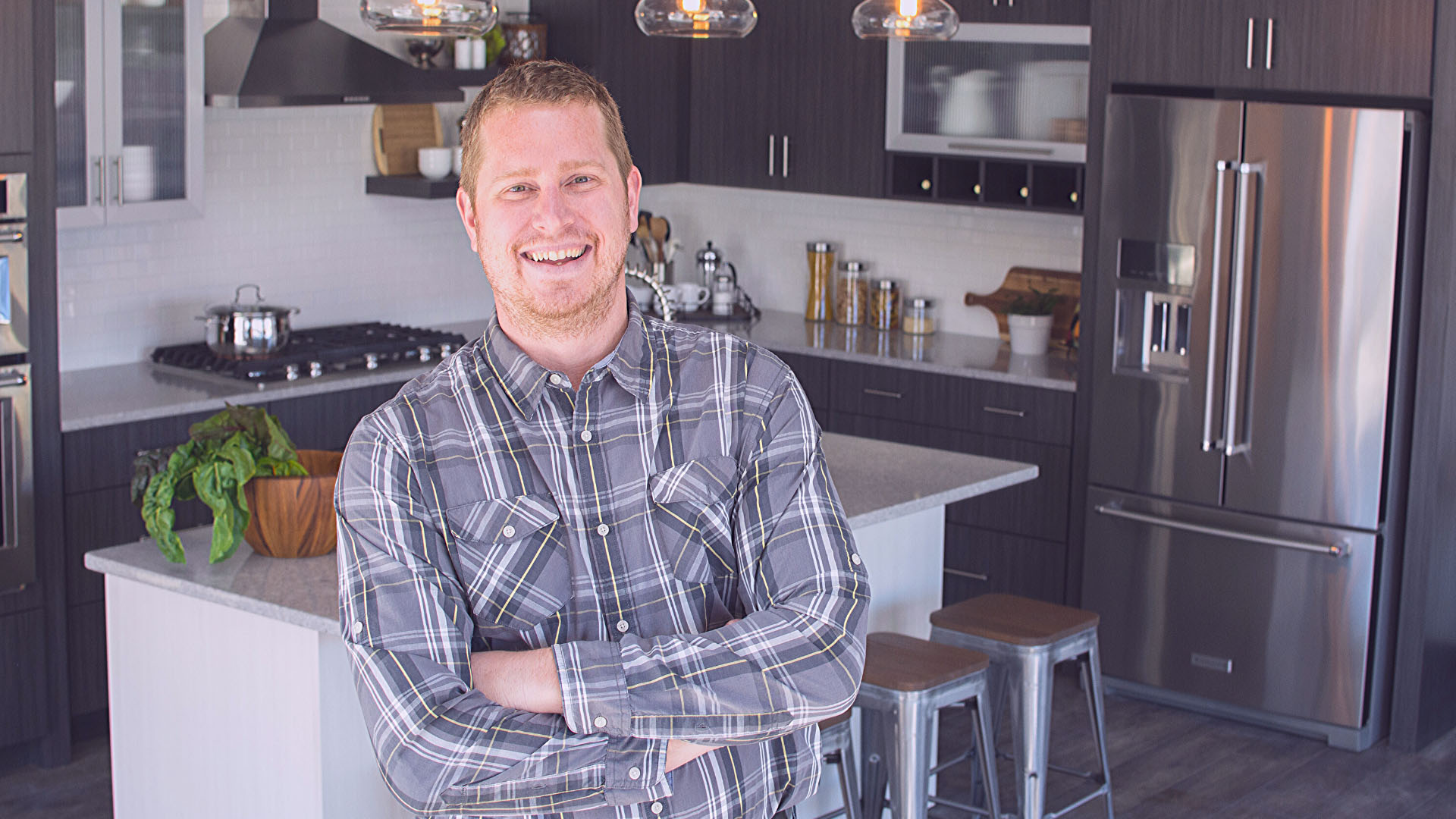 Hansen & Company Woodworks
Adam Hansen
St. Joseph, MN
Adam Hansen started building cabinets in 2004 because he needed a job.
"I didn't have any experience outside of working for my dad. There was a builder in town that my dad had worked for who needed fireplace surrounds. I had just got married and I thought I would start doing some woodworking and start my own business," he said.
"I didn't have any experience owning a business. I got a small loan for about $8,000 to get started. And now here I am 15 years later."
Building A Small Business
Adam is the president and owner of Hansen & Company Woodworks in St. Joseph, Minnesota. His business has grown to become one of the most prominent custom woodworking shops in Minnesota. Hansen & Company Woodworks manufacturing facilities occupy more than 30,000 square feet and are using some of the most advanced woodworking technology available.
Adam's company specializes in architectural millworks and custom caseworks for commercial spaces such as corporate offices, multi-dwelling clubhouses and large community rooms. With the expansion of his business, Adam needed to purchase new equipment to keep up with demand. And with big purchase comes the need for equipment financing.
Adam was introduced to Stearns Bank at a trade show by Biesse America Midwest territory manager Scott Brandenburg in the fall of 2018. Adam talked with the Stearns Bank woodworking team about his financing needs.
Equipment Financing Makes A Difference
Adam needed to invest in a Titan CNC Fab Center, a crane and all the tools that went with it.
Having worked with other woodworking professionals on similar transactions, Stearns Bank was able to offer customized financing options.
"I didn't know about Stearns Bank's role in the woodworking world until then. They really caught my eye with the way they went about things," Adam said. "Working with Stearns Bank was easy. Compared with other banks, it was very low key and nothing was over the top. The rates were competitive and I would always rather keep it local. They set up my payments and we were good to go."
Luckily for Adam, his purchase was only six miles down the road at Park Industries in Waite Park, Minnesota. The Titan CNC Fab Center is used for cutting and edging stone counter tops. It combines efficient sawing and accurate edging capabilities in a 120-square foot area. The saw on the Fab Center is able to cut through material at 160 inches a minute.
Subcontracting and working with other woodworking shops to do the work wasn't something Adam wanted to do anymore.
"We needed this because were buying all of our stone and quartz prior to this for the last four years. The demand had grown so much that we decided to start doing it in-house," Adam said. "We wanted to have faster turnarounds for our customers, that was probably the biggest reason. Plus, we had more control over everything. This has been much more effective for us as a business.
"Now we can give our customers the best experience possible."
Adam has already recommended Stearns Bank to other woodworking businesses for their financing needs.
"I have because Stearns Bank does a great job taking care of their customers. They definitely provide you a lot of comfort during the financing process," Adam said. "We put a lot of plans together forecasting where we're going as a business. Having a bank that understands that side of it helps."