When you need to make a one-time or recurring transfer between your
personal Stearns Bank accounts, you can use the Funds Transfer feature. These transactions go through automatically, so your money is always where you need it to be.
Setting up Funds Transfer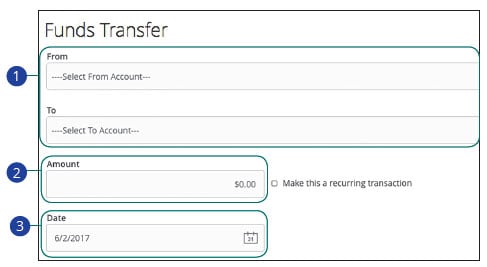 In the Transfers tab, click Funds Transfer.
Select the accounts to transfer funds between using the "To" and "From" drop-downs.
Enter the amount to transfer.
(One-Time Transfer Only) Enter the date to process the transaction.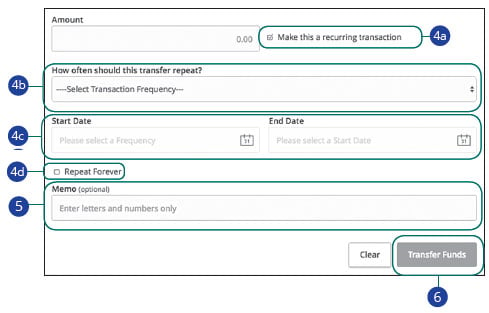 If you would like to set up a recurring transfer, follow these steps:

Check the box next to "Make this a recurring transaction" to repeat the transfer.
Use the "How often should this transfer repeat?" drop-down to specify how often the transfer should occur.
Enter a start and end date for this transaction using the calendar features.
If your transaction doesn't have an end date, check the box next to "Repeat Forever."

Enter a memo.
Click the "Transfer Funds" button when you are finished.