Whether you're a business owner, investor, or community leader in rural America, you know the challenges of limited access to capital and resources.
Yet small towns and remote areas hold tremendous potential for growth and revitalization. That's where USDA Rural Development loans can make a difference.
These loans are part of a program that aims to energize rural economies, spur business growth, and create job opportunities. They offer affordable and flexible financing for businesses that want to expand, invest in new equipment and facilities, and boost local economic opportunities.
Keep reading to learn all about the USDA Business & Industry Loan program — including qualification criteria, the application process, and important restrictions to keep in mind.
USDA Business & Industry Loan Program
Business & Industry (B&I) loans were created by the U.S. Department of Agriculture to help rural businesses get financing at competitive rates and longer terms. The goal is to provide more opportunities for rural businesses to grow and create more jobs in their communities.
Unlike direct loans, these loans are guaranteed by the USDA. This means that the USDA partners with private lenders to make capital more accessible. The USDA agrees to repay a portion of the loan if the borrower defaults.
As a result, lenders can provide financing to a wider range of creditworthy rural businesses. Borrowers can benefit from lower interest rates, longer repayment terms, and potentially higher loan amounts compared to conventional financing.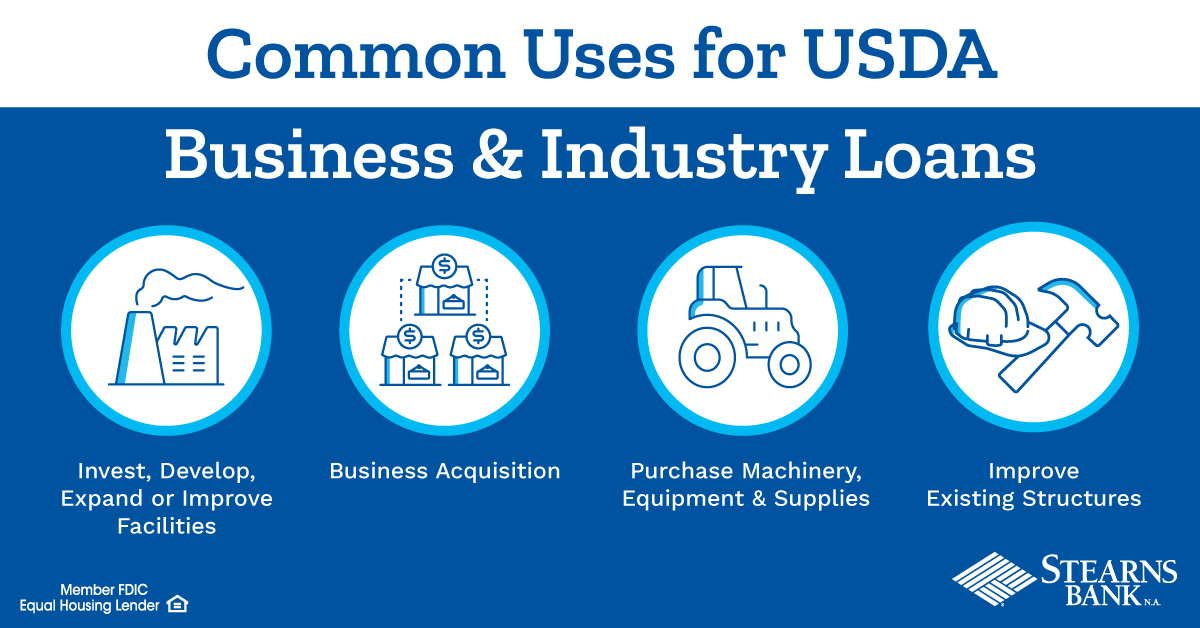 The B&I program is similar to SBA loans but with a geographic focus on underserved rural communities. The program enables businesses to:
Expand their operations
Invest in new equipment and facilities
Refinance existing debt
Acquire land or buildings
Create or retain jobs
How To Qualify and Apply for a USDA B&I Loan
The USDA B&I program is open to both new and existing businesses looking to grow in rural areas. While there are some criteria to meet, the qualifications are not overly complex if you have a sound business plan.
To receive a USDA-guaranteed loan, you need to meet the following key requirements:
Your business must be located in an eligible rural area —

check your location here

You must be a U.S. citizen or permanent resident
You must have sufficient cash flow to repay the loan based on projections
You must have good personal and business credit history
You must meet balance sheet equity requirements
You may need to complete a feasibility study by an independent consultant (for new businesses)
You may need to obtain disaster insurance coverage (depending on your project)
The USDA wants to support viable businesses and job creation in rural communities. If you have a profitable business model and experience in your industry, you likely meet the baseline qualifications.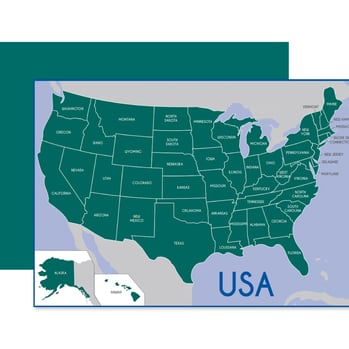 To apply for a USDA B&I loan, start by contacting a participating lender, ideally a USDA Multi-State Lender like Stearns Bank. A multi-state lender has a direct connection to the USDA and can efficiently deliver USDA-backed loans to rural entrepreneurs and businesses.
You will need to provide some documents to support your application, such as financial statements, credit reports, business plans, and feasibility studies. Partnering with an experienced USDA lender can streamline this detailed process.
Restrictions and Considerations for USDA B&I Loans
While flexible, USDA B&I loans do have some restrictions on projects and borrowers. For example, you cannot use these loans for:
Lines of credit
Farming operations
Federal obligations
Gambling facilities
Charitable institutions
Additionally, certain entities like churches, insurance companies, and investment firms cannot receive B&I loans. You also need to comply with equity, collateral, and environmental requirements.
Invest in Rural America With Stearns Bank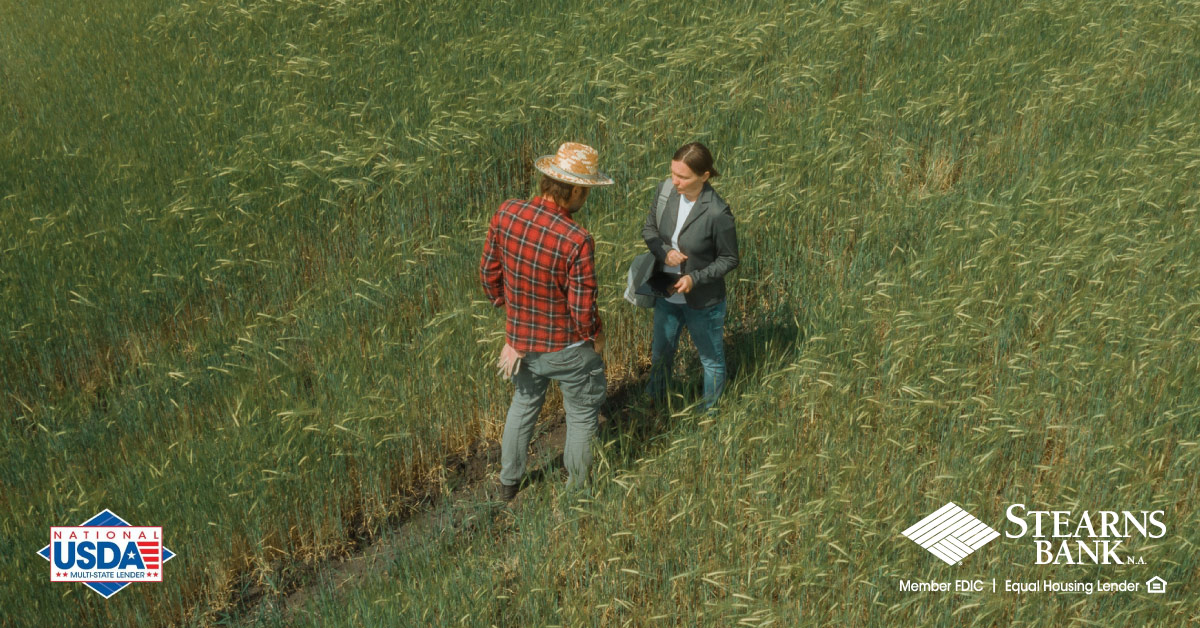 At Stearns Bank, we live and breathe rural community banking. Since our founding in 1912, we've built expertise in USDA lending and devotion to fueling small business growth across rural America.
As a USDA Multi-State Lender, Stearns Bank offers:
Direct access to streamlined USDA loan processing and faster approvals
Decades of experience with government lending programs
Local market knowledge and community relationships
Personal guidance from start to finish on USDA loans
We simplify the process so you can focus on bringing jobs, opportunity, and revitalization to small-town America. Our team of USDA experts is ready to help determine if you and your business qualify.
Don't let limited access to capital stop you from investing in the potential of rural communities. With personalized service and a true passion for rural development, Stearns Bank can help make your USDA loan happen.