Black business owners and entrepreneurs have always faced pervasive challenges in their pursuit of success, including the need for more capital and limited access to opportunities for advancement and property ownership. Unlike their white counterparts, Black entrepreneurs are hindered by a lack of funding, perpetuating a cycle of inequality. The inability to access resources such as property ownership further exacerbates this disparity, denying them the same avenues for progress.
But property ownership is more than just a practical necessity — it's a source of power and freedom.
To understand why property ownership matters so much for Black entrepreneurs, one needs to look at the history of their struggle to secure real estate amid discrimination and oppression. Only then can financial institutions take action to help Black entrepreneurs achieve property ownership and create real, long-lasting change.
The Importance of Property Ownership for Black Business Owners and Entrepreneurs
Owning property is a critical component of achieving business success. Property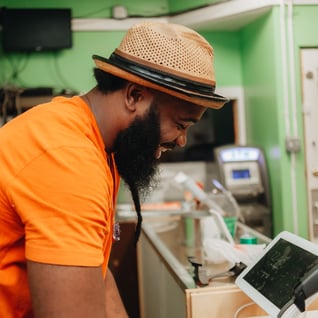 ownership provides stability and security, allowing business owners to control their location and avoid sudden rent increases, lease terminations, or landlord disputes that could disrupt their operations.
It is important to recognize that increased fees and rent on apartments and homes create additional challenges, impacting the rental history and credit of prospective borrowers. By owning property, business owners can mitigate these challenges and establish a stronger foundation for their financial stability and growth.
Owning commercial real estate allows for capital appreciation, the increase in property value over time. However, systemic barriers have disproportionately limited this opportunity for Black business owners, hindering wealth creation. By owning property, Black entrepreneurs can accumulate equity for funding future ventures, investing in assets, and passing down generational wealth — fostering economic empowerment.
Thirdly, property ownership can help level the playing field for Black business owners and entrepreneurs. By creating a foundation for future success, Black business owners can take control of their financial destiny and compete on an equitable footing with their white counterparts. This is especially critical in light of the significant racial wealth gap that exists in the United States.
Racial disparities persist in commercial real estate ownership, with only 3% of Black households and 8% of white households owning commercial properties. Furthermore, there is a significant wealth gap within ownership, as the average value of commercial property owned by white households is $34,000, while for Black households, it is merely $3,600. By promoting property ownership among Black business owners and entrepreneurs, financial institutions can help to narrow this gap and create a more equitable society.
Historical Barriers for Black Entrepreneurs and Property Ownership
The history of Black entrepreneurship in the United States is a story of struggle and resilience. For centuries, Black entrepreneurs have faced significant obstacles to owning their own business property, which has limited their opportunities for growth and wealth creation.
During the Jim Crow era (c. 1877 – c. 1950), for example, many Black-owned businesses were located in neighborhoods that were often undervalued and underdeveloped by discriminatory policies and practices. Although the property was more affordable in these areas, it became difficult for Black business owners to secure financing from banks that were often reluctant to invest in these neighborhoods.
Black entrepreneurs have not only had to overcome systemic discrimination and lack of access to capital, but they have also faced obstacles in acquiring and maintaining property. Real estate agents historically steered Black entrepreneurs away from white neighborhoods, limiting their options for ownership. Government-backed loan programs, like the Federal Housing Administration (FHA), were also not accessible to Black entrepreneurs, making it difficult to access capital and acquire property.
Even when Black entrepreneurs could secure property, they faced higher interest rates, insurance premiums, limited access to utilities and infrastructure, and discriminatory zoning laws. These barriers made it challenging for Black entrepreneurs to build and sustain successful businesses, and many were forced to operate out of leased or substandard properties, further limiting their growth potential. The cumulative effects of these obstacles have resulted in significant disparities in property ownership and wealth between Black and white entrepreneurs.
The Inspiring History of Successful Black Entrepreneurs in America
Despite significant obstacles, notable Black entrepreneurs have achieved remarkable success. Take Robert Gordon, who was born into slavery but managed to purchase his freedom and establish a thriving coal yard in Cincinnati. Despite facing fierce competition, Gordon's determination allowed him to overcome challenges and sustain his business.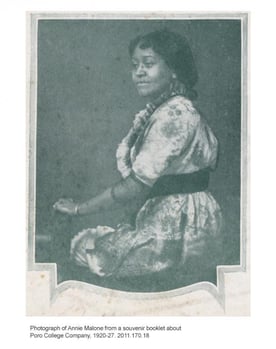 Annie Malone also stands as a pioneering figure among Black women entrepreneurs. In the early 20th century, she launched successful ventures, including a hair product line and other cosmetic products, becoming one of the first Black women to amass a multimillion-dollar fortune.
Today, it is important to recognize that the achievements of present successful individuals have been built upon the toil and struggles of such trailblazers. However, it is equally crucial to acknowledge that many of the same challenges persist for aspiring entrepreneurs.
While these stories are inspiring, they do not reflect the reality for many Black business owners who continue to face persistent challenges and barriers. In 2019, there were a total of 5,771,292 employer firms (businesses with more than one employee), of which only 2.3% (134,567) were Black-owned, even though Black people comprise 14.2% of the country's population.
Furthermore, the COVID-19 pandemic disproportionately affected Black-owned businesses, which declined by 41% from February 2020 to April 2020, while White-owned businesses declined by only 17%.
These disparities demonstrate the urgent need to create equal opportunities for Black entrepreneurs. At this critical juncture, it is essential that financial institutions actively support and uplift Black-owned businesses and work to address the systemic inequalities that have historically held them back.
How Banks Can Support Black Entrepreneurs
To truly support Black entrepreneurs in their pursuit of property ownership, banks must take concrete steps to address systemic barriers and provide the necessary resources and assistance. Here are some strategies that banks can implement to equalize property ownership opportunities.
Provide Access to Capital
Black entrepreneurs face a significant obstacle when it comes to building and expanding their businesses: securing adequate funding. The ability to acquire and maintain property is a crucial component of this, and without sufficient capital, many Black entrepreneurs find themselves unable to grow and maximize profitability.
To combat this issue, banks have a critical role to play in supporting Black entrepreneurs. They can do so by offering loan programs specifically tailored to the needs of this demographic or by partnering with community organizations to provide financial education and resources.
It's important to note that the statistics on this issue are alarming. According to CNN, in the first half of 2021, just 1.2% of total U.S. venture capital went to Black entrepreneurs. This disparity highlights the urgent need for targeted loan programs that can address this inequality.
By addressing these challenges and providing equal opportunities, banks can enable Black entrepreneurs to overcome financial barriers and achieve their business goals. This, in turn, can contribute to a more equitable and prosperous economy for everyone.
Eliminate Discriminatory Practices
Discriminatory lending practices have been a longstanding issue in the banking industry, causing immeasurable harm to Black entrepreneurs. Despite progress in recent years, a 2017 study revealed that Black loan applicants still face obstacles such as higher interest rates, lower loan amounts, and less favorable terms compared to their white counterparts.
Banks must recognize their role in perpetuating these harmful practices and take swift action to put an end to them. To create a better lending environment, banks must train their loan officers on equitable lending practices that do not discriminate based on race, gender, or any other factor. This is not only the right thing to do but also a legal obligation under fair lending laws.
Additionally, banks must ensure that their loan underwriting processes are transparent and equitable, with clearly defined criteria and requirements for obtaining funding. Black entrepreneurs should not be left in the dark about what it takes to secure financing and build their businesses.
Offer Technical Assistance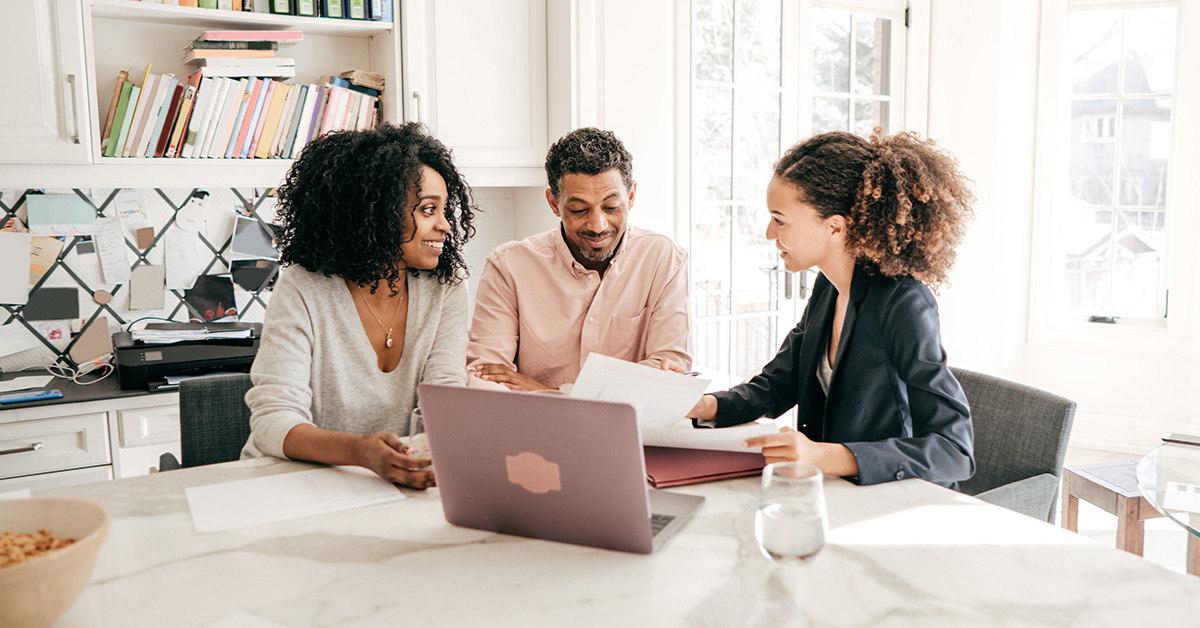 Owning property is a multifaceted endeavor, and Black entrepreneurs face distinct hurdles that can impede their advancement. It is important to recognize that the lack of generational wealth among Black business owners often hinders their access to foundational resources and knowledge needed for success, such as navigating permits, licenses, and networking opportunities typically associated with white privilege. To drive meaningful change, banks must proactively offer essential technical assistance to help bridge these gaps and empower Black entrepreneurs to achieve their aspirations.
One critical area where banks can provide assistance is business planning. Black entrepreneurs may require guidance in developing a viable business model and creating a realistic budget. With the right support, they can achieve financial stability and long-term growth.
In addition, banks can assist Black entrepreneurs with real estate negotiations, from identifying suitable properties to negotiating fair prices and terms. By providing this level of support, banks can help Black entrepreneurs overcome common hurdles and secure the resources they need to thrive.
Lastly, legal and regulatory compliance is another critical area where banks can offer assistance. Obtaining permits, licenses, and meeting zoning requirements can be a daunting task, but with the right guidance, Black entrepreneurs can overcome these barriers and focus on building their businesses.
Partner With Community Organizations
Banks have a responsibility to empower Black entrepreneurs by forming partnerships with community organizations that serve their needs. By collaborating with such organizations, banks can offer a more comprehensive suite of services that cater to the unique challenges and opportunities faced by Black entrepreneurs.
These partnerships should include working with organizations that provide business coaching and mentorship, which can be particularly valuable for early-stage ventures that require guidance and support to navigate the complexities of running a business. Additionally, partnering with organizations that offer networking opportunities can help Black entrepreneurs to expand their networks and gain access to new markets and funding sources.
Another critical area where banks can partner with community organizations is in affordable housing and community development initiatives. By supporting these efforts, banks can help to strengthen local economies and create sustainable growth opportunities for Black entrepreneurs and their communities.
Support Policy and Advocacy Efforts
Banks have a unique opportunity to drive meaningful change by using their influence to support policy and advocacy efforts aimed at dismantling systemic barriers to property ownership and wealth creation for Black entrepreneurs.
This involves taking bold action to advocate for changes to laws and regulations that perpetuate racial disparities in lending and investing in initiatives that promote economic empowerment and racial equity.
By leveraging their resources, banks can become powerful agents for positive social change, helping to create a fairer and more just society for all.
Collective Ownership
Banks have a crucial role to play in supporting Black entrepreneurs to achieve property ownership through innovative models like collective ownership. Collective ownership allows multiple stakeholders to share ownership and control of a property, which can reduce the individual risk and cost of acquiring and maintaining real estate.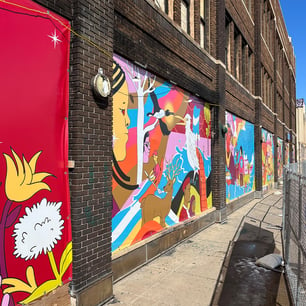 One example of this is the Coliseum project in Minneapolis, which involved the transformation of a historic theater and adjacent buildings into affordable housing and commercial space for local businesses. The financing for this groundbreaking project was made possible through a coalition of community development corporations (CDCs) and nonprofit community development financial institutions (CDFIs).
By providing participation loans shared among multiple lenders, banks can join these efforts to support collective ownership projects in historically disadvantaged neighborhoods.
Stearns Bank's Vision for Closing the Racial Gap in Property Ownership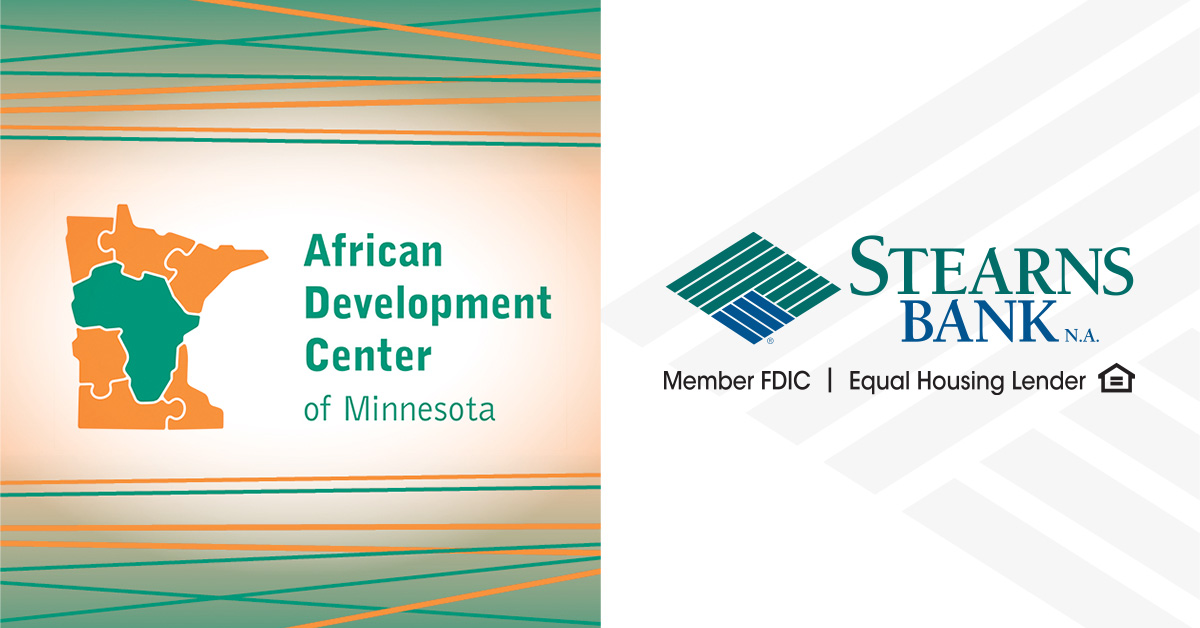 Under the leadership of Skalicky and the unwavering commitment of the Stearns Bank executive management team, Stearns Bank has initiated multiple initiatives in support of the Minority Depository Institutions Advisory Committee's (MDIAC) mission. Stearns Bank takes pride in being at the forefront of creating a more inclusive and equitable financial system for Black entrepreneurs and underserved communities.
In a groundbreaking partnership with the African Development Center (ADC), a community development financial institution based in Minneapolis, Stearns Bank is actively working to foster the growth of businesses, facilitate wealth creation, and promote reinvestment in African immigrant-owned businesses within Minnesota. By providing crucial resources such as access to capital, financial education, business training, and mentorship, Stearns Bank empowers Black entrepreneurs to achieve their business goals and drive economic growth in their communities.
While these efforts signify Stearns Bank's commitment to supporting Black entrepreneurs in their pursuit of property ownership and wealth creation, it is essential to acknowledge that there is still much work to be done in order to achieve genuine racial equity in the real estate sector.
Open and honest conversations about the systemic barriers that persist, as well as advocating for the rights of Black business owners and entrepreneurs, are crucial for financial institutions, lenders, and community members alike. It is through these collective efforts that our country can make significant strides toward a more just and equitable future for all.