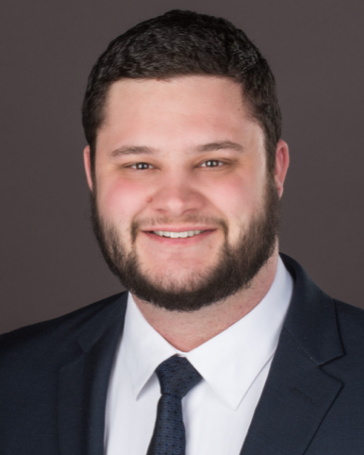 Nick Wall
SBA Lender
Phone: 320-202-6159
During his time in commercial lending, Nick has accumulated experience in asset-based, real estate, conventional, construction and bridge lending. He enjoys working in the SBA program at Stearns Bank because it gives him to opportunity to connect with small business owners every day.
Nick's parents were entrepreneurs, and he understands how important they are to the country. He is honored to be able to help other entrepreneurs start, grow, and expand their businesses.
His motivation comes from taking simple pride in his work. At an early age, his parents taught him to be proud of his work, noting, "If your name is on something, it better be your best work." Personally, Nick says his wife, Rachel, brings out the best in him every day and they keep each other motivated to be the best version of themselves.
He is an avid donor with Carter Blood Care and when he is not working, he can be found working on his motorcycle or racing it. With motorsport being a huge part of his childhood, and being very popular all over Texas, Nick also enjoys visiting his local racing tracks to see the professionals do their thing.