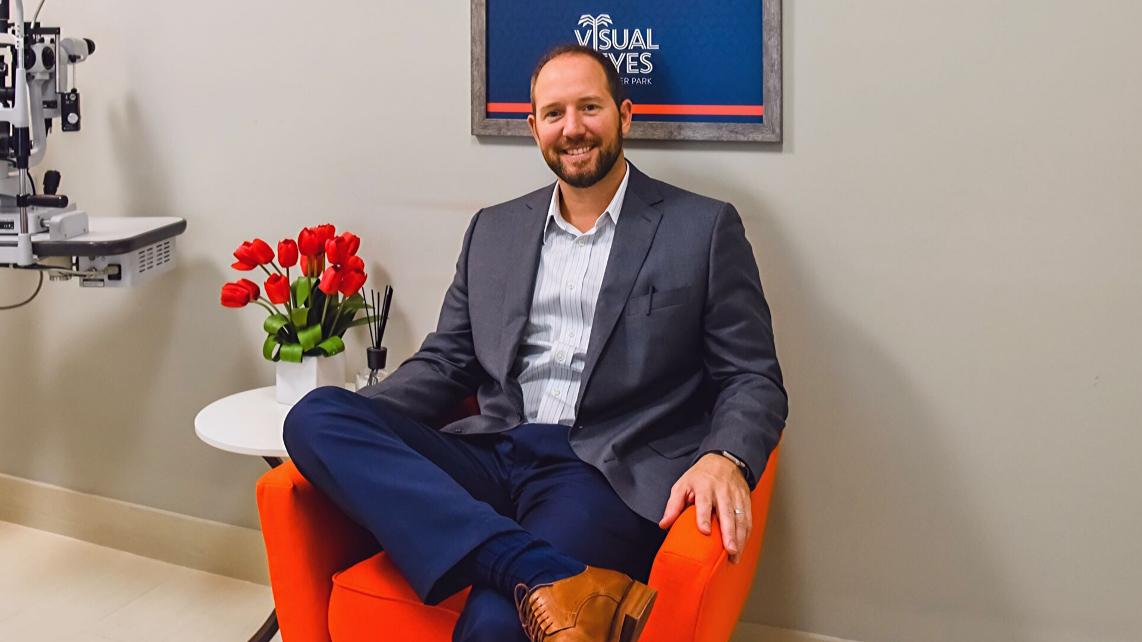 Visual Eyes
Dr. Aaron Evans
Delray Beach, FL
When Dr. Aaron Evans was expanding to a fifth location for his optical practice Visual Eyes, he knew immediately where he would go for financing.
Dr. Evans has worked with Stearns Bank for his equipment financing needs since 2008 and needed several new pieces of equipment for his new location in Delray Beach, Florida.
Dr. Evans financed an Optovue OCT, Oculus Keratograph K5 and Optos Daytona Plus for his new location.
"My relationship with Stearns Bank has really grown over the years," Dr. Evans said. "Getting financing for this build-out and equipment was as pain-free as possible."
Dr. Evans was first referred to Stearns Bank by an optical equipment manufacturer. His first impression back in 2008 was how easy it was to complete a transaction with Stearns Bank.
"It can take a month to do financials with other banks. By the time you're done, you don't even want to finish the deal because it takes so much out of you," Dr. Evans said. "The ease of completion with Stearns Bank, and just getting the job done, was key for me. We're always on the same page, no matter who I work with."
Dr. Evans credits Stearns Bank with knowing the optical industry, which is why he has so much trust in them.
"One of their specialties is optometry," Dr. Evans said. "When you're talking with someone who knows your business, it helps a lot. They are flexible and open to customized terms. They ask me what I want, instead of telling me what they have to offer."
Not having to speak to an automated voice system is also a big plus for Dr. Evans, who doesn't have time to waste. He appreciates that Stearns Bank receptionists always pick up on the first ring.
"They pick up, look at my history and tell me if we can get a deal done or not. They give me the benefit of the doubt because I've worked with them so much. "I run a buying group of 500-plus optometrists across the country, and I will keep referring them to Stearns Bank for their financing needs."
The equipment Dr. Evans finances with Stearns Bank has benefited his customers, and his bottom line. He prides himself on having the most up-to-date technology to diagnose any ailments his patients might have.
"Our equipment sets us apart from the competition. We're in a competitive market," he said. "We don't want to refer our patients out to testing that we could do in house. It makes us look more professional and up-to-date. And, the big thing is, we can be more efficient and offer faster service to our patients. It's a win-win for everyone.
"There's no downside to us, except the cost. And that's why we use Stearns Bank for financing."