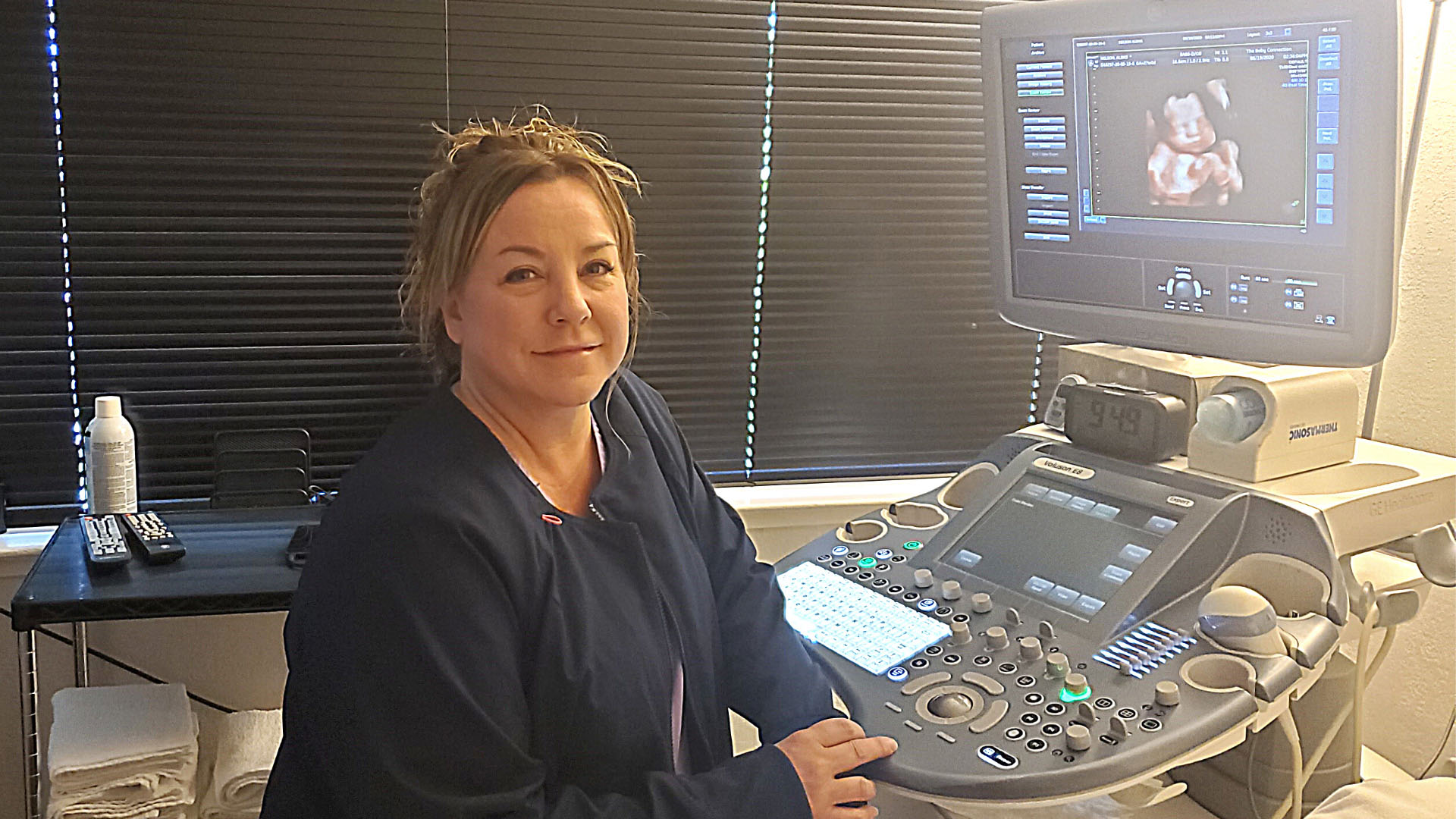 The Baby Connection Inc.
Billie Jo Estel
Roseville, California
equipment finance
entrepreneurs startups
Billie Jo Estel was opening a third location for her business The Baby Connection Inc. in Roseville, California, when she needed a new ultrasound machine in 2019.
The Baby Connection is a unique keepsake ultrasound company that provides state-of-the-art imaging for expecting parents.
Luckily, Billie's husband was already a Stearns Bank customer via his truck sweeping business.
That first equipment financing transaction led to a much larger experience in 2020 when The Baby Connection closed for a week due to the COVID-19 pandemic.
Billie Jo originally called Stearns Bank to get a deferral on her equipment financing. Business had dropped off and she knew she couldn't afford to continue to make payments on the ultrasound equipment.
"While I was on the phone with Stearns Bank, they told me that Paycheck Protection Program loans were coming up and mentioned it could help my business," Billie Jo said.
Billie Jo knew about the Paycheck Protection Program and had already been turned away from a different bank.
"The other bank said I couldn't apply yet, they wouldn't even take my information. Stearns Bank took my information down and said they would get me ready when the funds were released. If they hadn't done that, I wouldn't have gotten the PPP funds," Billie Jo said.
Billie Jo felt fate was involved that she spoke with Stearns Bank that day. Her husband's business was also able to get a PPP loan via Stearns Bank through the United States Small Business Administration (SBA).
The personal connection they formed with Stearns Bank employees makes them want to keep their financing in one place in the future. Billie Jo and her husband originally worked with Lana Klaphake on their equipment financing years ago and kept coming back because of the bond they formed with her. Lana is now an SBA lender at Stearns Bank.
"If I hadn't called Stearns Bank, I don't know if I'd be in business right now," Billie Jo said. "My husband might be in the same boat. I know everyone was slammed at Stearns Bank during that process, but they were amazing. They were reassuring every time we spoke with them. I'm so thankful for Stearns Bank."
The Baby Connection's goal is to give parents a more personal and intimate experience of being able to see their child than they would get at a medical clinic or hospital. Its employees and technicians have years of experience and extensive training in ultrasound equipment. The technicians can determine gender with its HD imaging equipment.
Billie Jo started the business out of her home. It grew so rapidly that eventually she had to morph it into three different locations with eight employees altogether.
"It's one of those things that has grown itself. It's a wonderful experience for families to do bonding outside of a doctor's office," she said. "Some of our dads might not be able to watch the delivery now due to COVID-19. This is their only opportunity to bond with their child before its birth."
When The Baby Connection voluntarily closed in March 2020 due to COVID-19, Billie Jo and her staff used that week to rearrange its appointment schedule so they could stagger when customers came in. That meant a decline in revenue while trying to keep people safe using social distancing guidelines.
"We had 800 people on the schedule when COVID-19 hit," she said. "Now, we don't have families sharing the office at the same time. We're seeing half the people we normally see. We're barely moving along, but that's OK because the PPP loan allowed my employees to keep working."
Billie Jo expects to slowly increase the number of patients her locations see after the end of May.
"We'll practice social distancing and limit the number of people that come in at one time. We're doing our best to keep people safe," Billie Jo said.