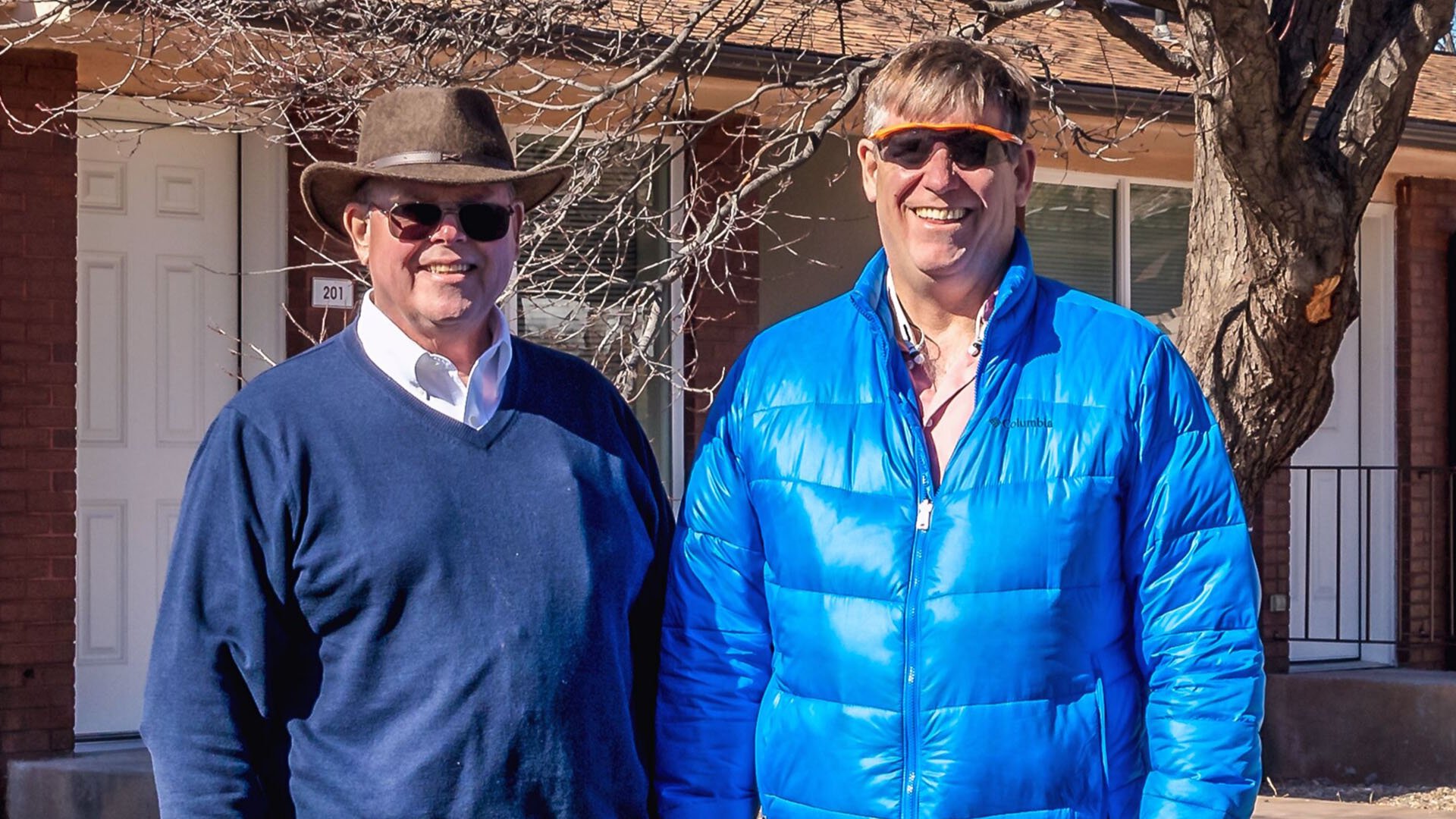 Summerhill Apartments
Stewart Boyd and Gerald Fritts
St. George, UT
Stewart Boyd and Gerald Fritts were first introduced to Stearns Bank in 2018 after acquiring several USDA-owned properties.
Using low-income tax credits, the duo purchased Overton Senior Housing in Overton, Nevada, and Summerhill Apartments I and II in St. George, Utah. After waiting for an extended period of time to get a waiver from the state of Utah, they were finally able to start renovation on the Summerhill Apartments with just six months remaining prior to the require completion date.
This presented a tight window to work with. Luckily, Gerald had previously worked with Stearns Bank and reached out to David Feriancek.
"Stearns Bank and David showed a lot of interest and we started working with them," Stewart said. "That was in the spring of 2018. This is where the benefits of Stearns Bank came into play. David was always matter-of-fact with us. He was able to analyze things quickly and it really differentiated from any bank I had worked with before. The other banks were slow.
"David was the gust of fresh air into this project that we needed."
The renovation project to the Summerhill buildings had to be finished by the end of 2018. David's ability to process and make decisions quickly really helped the project get done well before the USDA deadline. "We got it done and fully occupied by the end of the year," Stewart said.
"Dave's decisions were always right from the beginning. Dave clearly understood what was needed to make the project successful. They knew how to help us handle the construction budget. Dave was quite creative and was willing to do what was necessary to make the project work."
With David delivering for them when it counted, Stewart and Gerald plan on looking for more commercial financing with Stearns Bank on future projects.
"The answer is definitely yes on that. At Stearns Bank, you can trust people to tell you the truth of what their intentions are going to be right away," Stewart said. "You can trust that they will follow through on their statements."