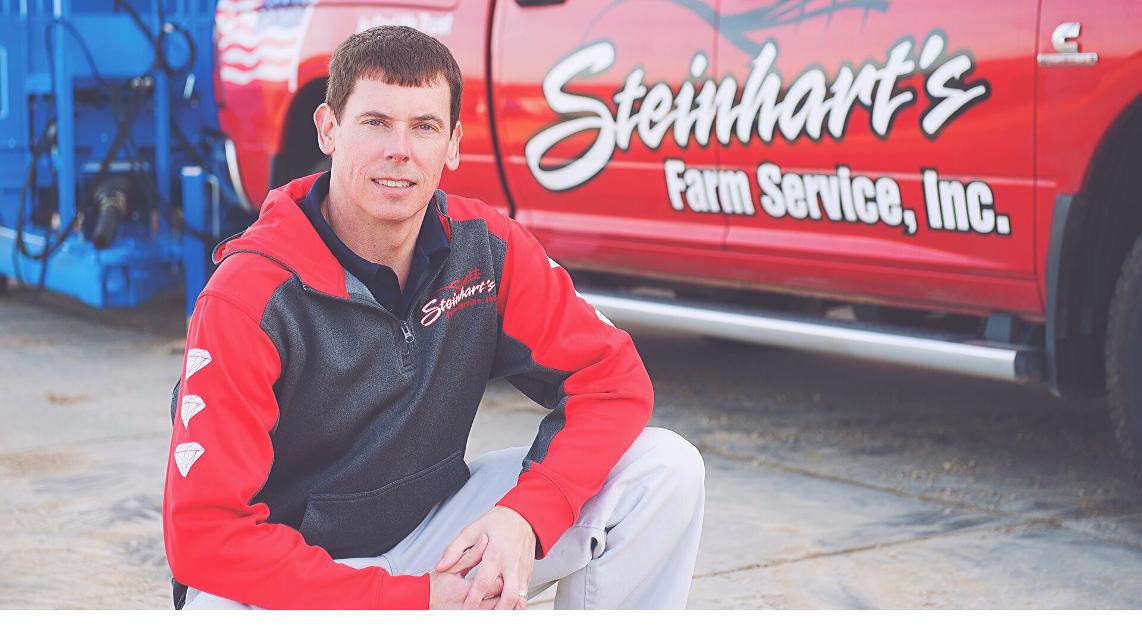 Steinhart's Farm Services
Tony Steinhart
Platteville, WI
Tony Steinhart first started working in the agriculture industry in 1992 when he was pushing a broom around the family business at 14 years old.
"I worked my way up into the service department, fixing equipment until 1999 when I started in sales while I was still in college," Tony said. "Then, in December 2015, my wife and I purchased the business."
Tony has years of experience dealing with financial institutions when it comes to finding the right financing for his customers. Steinhart's sells TMR mixers, harvesting equipment, scales, silo unloaders, manure handling equipment, skid loader attachments and other types of automated farm equipment. He found the right financial relationship for his business when he started working with Stearns Bank in 2000.
After a referral from a dealer he knew, things started to take off with Stearns Bank. Tony has always been impressed with Stearns Bank's turnaround time to get financing done for his customers quickly.
"When customers come back to us, they always want to use Stearns Bank after experiencing it the first time. They look out for the customer and have their best interests at heart. Stearns Bank understands the farming industries and has a good feel of the market and other competitors," Tony said.
"In the past I worked with a local lender and they didn't know anything about the ag industry. We have parted ways because of that reason. I really value someone understanding our industry and knowing the trends that are happening."