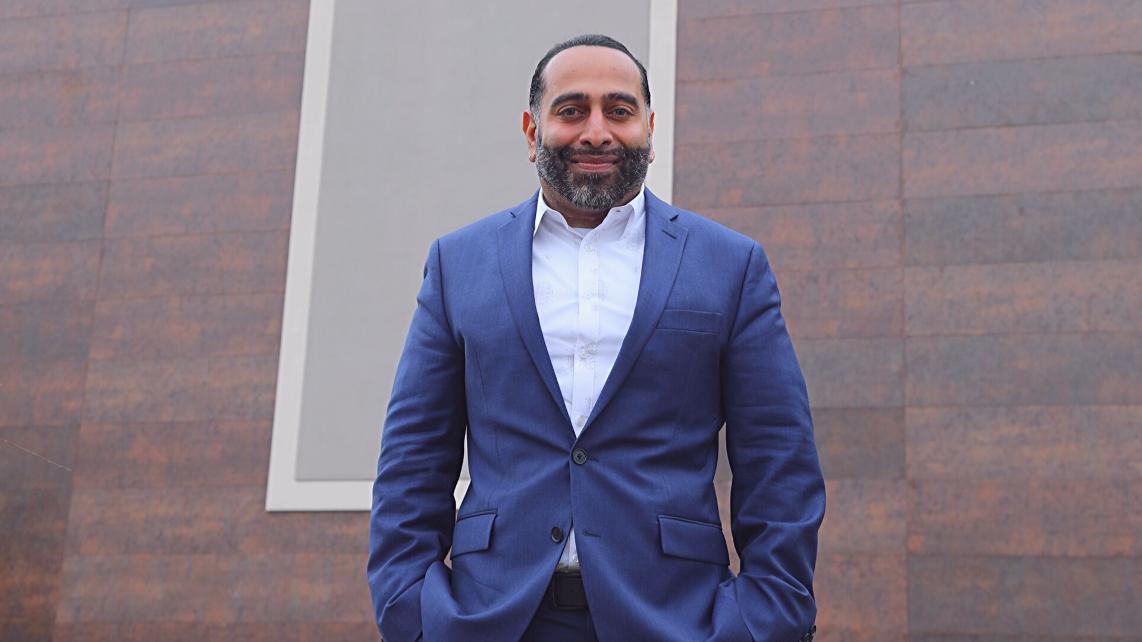 Entrepreneur Finds Comfort In Working With Stearns Bank
Shan Sultan
College Park, GA
Shan Sultan started investing in hotels at a young age.
In fact, he was just out of college when he got his first opportunity.
"My college girlfriend told me her dad was buying hotels in Atlanta and that if I wanted in, he would sell me a small portion," Shan said. "My dad gave me a check when I graduated and I bought 10 percent of a hotel in Atlanta. I learned the industry, how to do renovations and what it takes to be successful. Once you're in it, you're in it. I kept investing in one hotel after the other."
During the financial crisis in 2008-09, Shan took a hit. Banks were failing and he lost some money in his investments. By 2011, Georgia held the dubious distinction as the epicenter of bank failures in the aftermath of the financial crisis.
Between 2008 and 2011, Georgia suffered 67 bank failures, more than any other state.
"Back then, times were tough and it was difficult to get financing for a hotel. I went back to school and got my real estate license. I ended up working for a company selling hotels and I ended up selling 60 in all. We had a lot of hotel closures down here as well. Most of them went back to the banks," Shan said.
Eventually, Shan saved enough money and started looking to purchase another hotel. He had the opportunity to acquire a La Quinta Inn and Suites in College Park, Georgia (near the Atlanta International Airport), and couldn't pass it up.
The now 35-year-old saw the potential of the property, but knew that the hotel would need a major renovation to reach that level. To complete the renovation, Shan would need some financial assistance.
After first going to his local bank in Georgia, he was referred to Stearns Bank's David Feriancek to help with the construction financing. After speaking with David for the first time, Shan knew he found the right fit for financing.
"He knew about my experience and I found out about his," David said. "The problem today with bankers is that they want to tell you how to do things while sitting in an office. They don't know what it's like to run a hotel complex. David said, 'I want you to do your thing, but there are certain rules to abide by and items that we will need from you.' He was organized and honest and let me do my thing."
The renovation included gutting both the interior and exterior of the property. The hotel was open during the renovation, which made things more challenging.
The construction team went floor by floor and completely redid the lobby and atrium, while trying not to disrupt guest services.
As with many construction projects, things didn't go exactly as planned with Shan having to jump through hoops to complete the construction. But David stepped in to help when he was needed most.
"You don't often hear about a banker helping get things to the finish line," Shan said. "David went way above and beyond for us. He was extremely solution-oriented. He was involved in the process with us from the beginning to the end. That really impressed me. It shows you why he's so successful."
David was happy to see Shan's dream become a reality.
"Shan is extremely energetic and passionate about his property," David said. "I knew that we needed to get the construction behind him so that he could turn his full focus to operating the hotel. I was able to step in as an objective party to help ensure that all parties' interests were heard and get this to the finish line.
The transformation of the La Quinta property was amazing and Shan now has a property to be proud of."
The flexibility that David and Stearns Bank provided the project really stood out to Shan. The renovation ended in October 2018 after an 11-month process.
"The bank was very flexible while letting me excel at what I do," Shan said. "David really held my hand when I needed him. He was solution-oriented and that's a game-changer for guys like me."
Lessons Learned
Try and work with a bank that understands construction loans and will help you get the project to the finish line
Finding a financial institution that is flexible and willing to help you toward solution-oriented goals can make commercial projects finish faster
Be sure to properly vet construction companies to make sure you're hiring the right one when you're about to start a business renovation