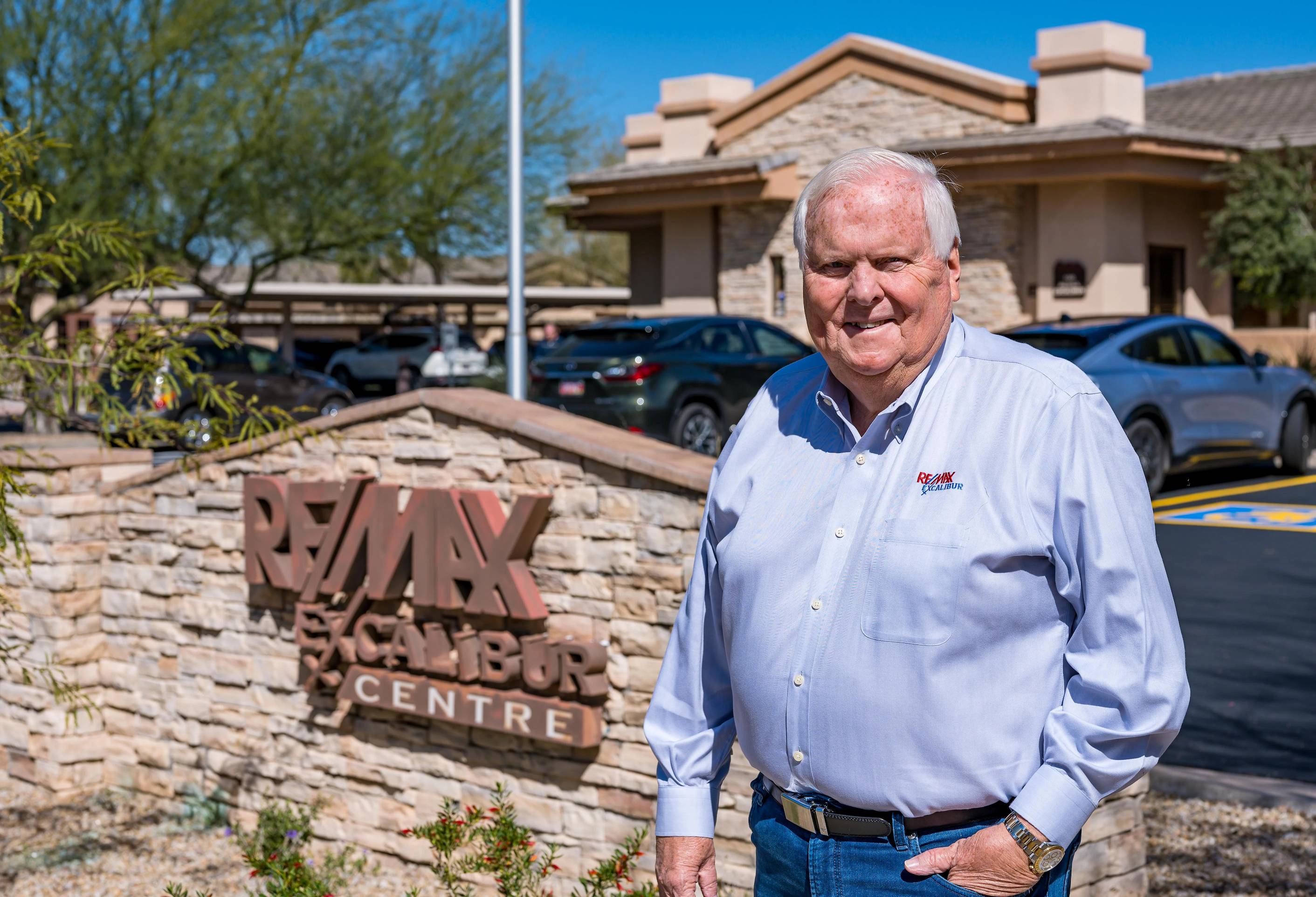 RE/MAX Excalibur
Howard Lein
Scottsdale, Arizona
commercial finance
business banking
At the cornerstone of American industry sits real estate – and the foundation of real estate is built upon solid relationships.
Howard Lein knows a lot about building the types of relationships that stand the test of time. He's been in the real estate business for over 30 years, helping his clients take hold of the keys to their dream home.
"I don't know of another industry that has that kind of long-lasting relationship and happiness," Howard said.
As owner of RE/MAX Excalibur, a franchise of the RE/MAX international system, headquartered in beautiful Scottsdale, Arizona, Howard and his team serve the Greater Phoenix and Scottsdale area.
To him, strong, genuine relationships are essential.
"It's a fairly complicated business," Howard said of real estate. "But the key is that it's a relationship-built business, which is part of the reason we've been with Stearns Bank for over 30 years."
In 1997, Stearns Bank purchased a bank branch in Scottsdale, and when they did, RE/MAX Excalibur was already a customer.
"When [Stearns Bank] purchased the bank, we simply stayed with them," explained Howard. "We've had a phenomenal relationship with the bank, which is exactly the kind of way I like to do business."
The true test of a relationship, Howard points out, is not about how everyone gets along when things are going well. Instead, it is during the most difficult trials when the relationship is tested for greatness.
"It's easy to get along when times are good," he said. "The challenge is – what happens when things change?"
Howard points to the Great Recession, from 2007 to 2009, when the real estate industry hit a sharp downturn across the United States. He remembers his interactions with Stearns Bank in those difficult years, and the time it took for the economy to recover from it.
"[Stearns Bank] knew we were going to have a problem working through our loans, etc.," explained Howard. "They worked with us during one of the most difficult times for real estate in our nation."
Through the unknown path of the economic downturn, RE/MAX Excalibur was able to maintain its business and all their valuable relationships.
Today, the organization is thriving in the Arizona real estate industry, delivering exceptional home-buying experiences to clients, and continuing to build meaningful relationships with those they serve – and with their bank of choice.
"They helped me. I will help them," Howard said of Stearns Bank. "We'll continue down the road together for another few decades!"