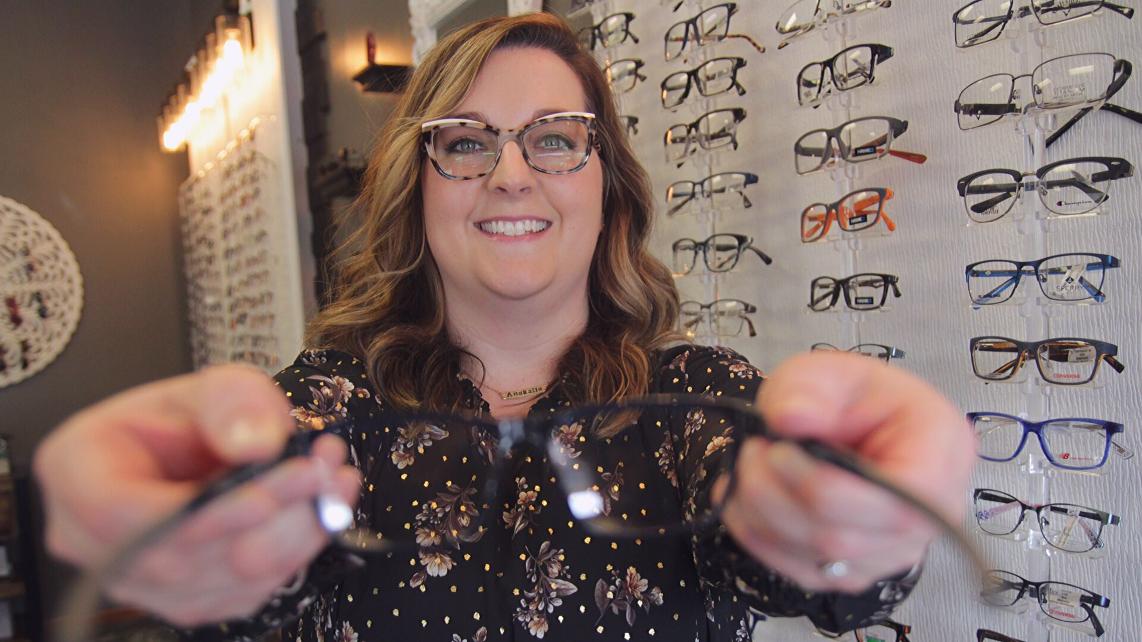 Mid-America Vision Center
Dr. Andrea Steele-Baumann
Hebron, NE
equipment finance
entrepreneurs startups
Dr. Andrea Steele-Baumann owns Mid-America Vision Center in Hebron, Nebraska.
She was attending a tradeshow in March 2018 and was referred to Stearns Bank by Walman Optical Equipment for possible equipment financing assistance.
"Stearns Bank was straight forward from the beginning," Dr. Steele-Baumann said. "I found out what I could and couldn't afford. They were a pleasure to work with because they were so knowledgeable about optical equipment."
Dr. Steele-Baumann was looking for a new lane of equipment, refractor, visual field and fundus camera for her recent purchase of Mid-American Vision Centers in Hebron. She had worked for the previous practice owner for 10 years and transitioning into small business ownership was a lot of work.
With help from Stearns Bank, purchasing her equipment wasn't too challenging.
"I was impressed by how effortless Stearns Bank made such a big purchase. I was overwhelmed when I bought the practice in January. Two months later, I was getting all new equipment for our office. I didn't know if I could afford it. But Stearns Bank worked with me and helped me find exactly what I needed," Dr. Steele-Baumann said.
The business side of owning a practice was something Dr. Steele-Baumann wasn't familiar with.
"They don't teach you a whole lot about the business side when you're working for someone," she said. "It's been a big learning curve for me. It was always my goal to own my own practice. Now that it's here, it's been a lot of work, but very rewarding at the same time."
The equipment Dr. Steele-Baumann financed is helping improve her ability to diagnose any eye health issues that her patients might have. Hebron, a town of less than 2,000, is located just 10 miles north of the Kansas-Nebraska border.
Using state-of-the-art technology provides value to Steele-Baumann's patients and gives her an edge on the competition.
"We are very rural here," she said. "This equipment is helping me diagnose issues I couldn't before. I hope that gives our patients peace of mind, knowing I can handle things for them right here. They won't have to travel to another specialist 90 minutes away. Any technology that I can bring into my office, and treat them here at home, is a big benefit to them.
"We have cutting-edge technology in a town of 2,000 people."