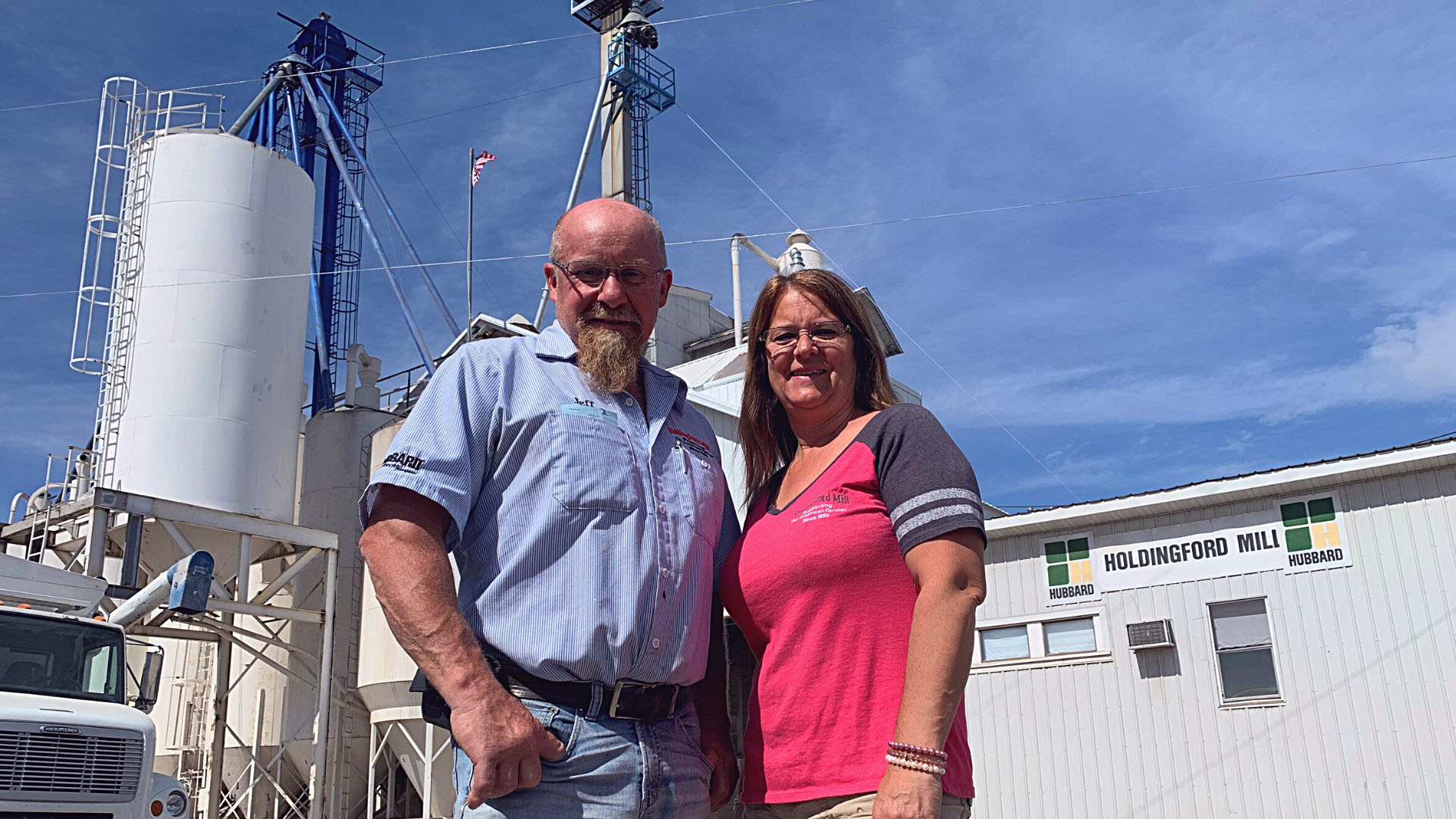 Holdingford Mill
Jeff and Sue Burg
Holdingford, Minnesota
loans
business banking
personal banking
Having a bank just across the street can be a huge benefit for any small business.
Jeff and Sue Burg are glad to have that benefit as longtime customers of Stearns Bank's Holdingford (Minnesota) branch.
The Burgs have owned the Holdingford Mill since 2016, but it has been in existence since the late 1890s. Jeff has worked at the mill since 1984 and he's been banking with Stearns Bank ever since.
"The previous owners had a relationship with Stearns Bank and we maintained that," Jeff said. "The staff is trustworthy, helpful and they always have a smile on their face. If an issue comes up, they deal with it right away for us. The staff always treats us well and the bank has that hometown feel."
Sue is also happy that she can walk across the street to take care of any banking needs. She uses Stearns Bank's digital option – Stearns Connect – to make simple transactions, but she would rather make deposits in person.
"You just get that hometown service with Stearns Bank you don't get elsewhere," Sue said.
When the Burgs bought the mill in 2016, they relied on Stearns Bank to help finance the acquisition. They took out an SBA loan, which is a government-guaranteed loan program for small businesses. Stearns Bank is a Preferred SBA Lender.
"Stearns Bank was instrumental in getting the ball rolling for us," Jeff said. "I was beginning to have back problems and I knew I wanted to take over operations. I got my back fixed and now I have the best of both worlds. The business is growing and we're doing more renovations in 2021."
Most of the Burgs' business comes from local dairy farmers. They sell custom dairy mix rations, along with feed mix for other farm animals, including pigs and chickens. They also sell lawn fertilizer and water softener salt.
"Business has been just fine for us, even during the pandemic. People need to eat whether there is COVID-19 or not," Sue said. "We have lifelong customers from older farmers to younger ones."
Those lifelong customers keep coming back to the Holdingford Mill because of the trust and concern that the Burgs show their customers.
"Longstanding farmers are great. They are established, they pay the bills on time and we need that. But, at the same time, we know they are limited for the future," Jeff said.
"We stick our necks out for some of our new farmers. There are times when they can't pay the feed bill, but we know they're just getting started. We wait for things to turn around and eventually they become cash customers. I know not every feed mill does that, but we're different."
Jeff is hoping to run the mill for at least 15 more years until he's 70. He wants to maintain the customer base of local farmers and he hopes to find the right person to take over. When that time comes, he knows what bank he will recommend.
"We will always recommend Stearns Bank. I can't imagine why people would drive anywhere else to do their banking. They are local and family friendly. That's what we want to be," Jeff said. "We are your hometown feed supplier and Stearns Bank is our hometown bank. We live here, and we will always shop and bank locally."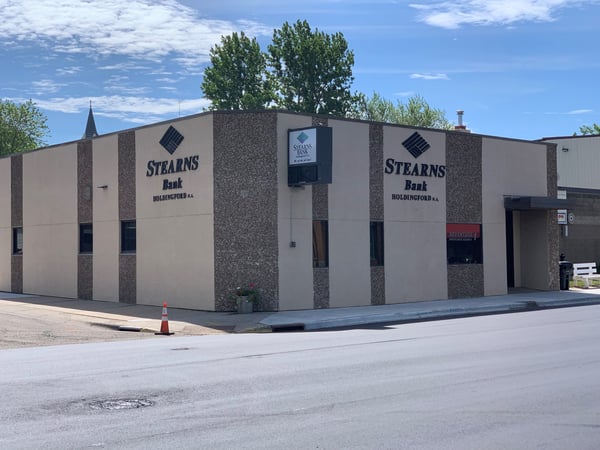 Stearns Bank's Holdingford (Minnesota) Branch