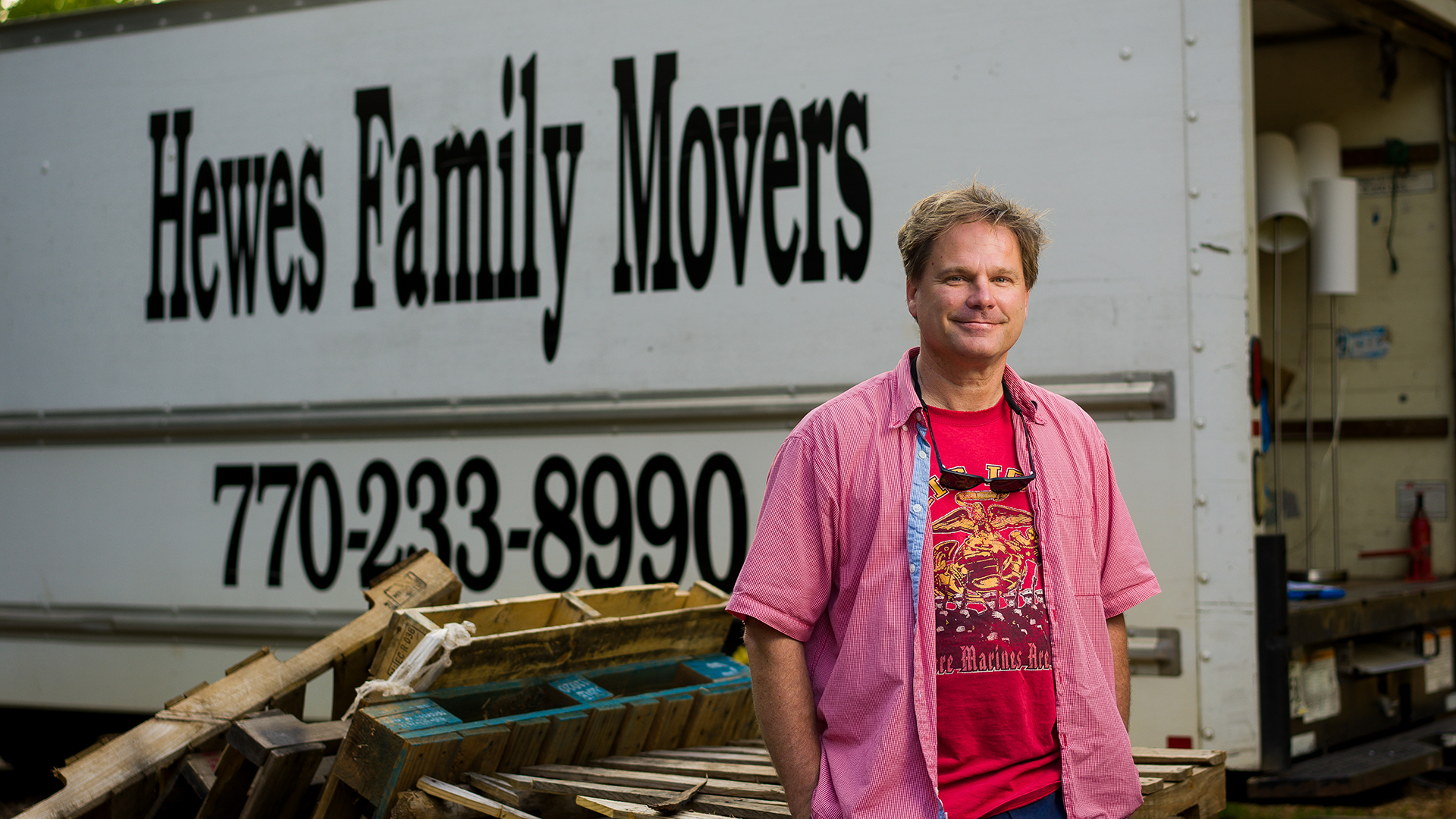 Hewes Family Movers
Bill Hewes
Griffin, GA
Anyone who has coordinated a move – whether residential or commercial – knows that stress is part of the process.
For Bill Hewes, owner of Hewes Family Movers, based in Griffin, Geogia, reducing that stress and having happy customers is always his goal.
"Moving is stressful, often up until everything is unpacked and the move is over," said Bill, who has helped thousands of customers move throughout his career.
From across town to across the country, Hewes Family Movers is constantly delivering peace of mind.
"We guarantee that you're happy at the end of the move or we're not requesting payment, unless we can make you happy," Bill said, adding, "We're different because of our [team]. They're hardworking and committed to doing a great job. Our driving force has been this deep, sincere passion for what we do."
Hewes Family Movers is known for its customer satisfaction. Unlike many movers, Bill and his team go onsite to meet customers before the move to help make recommendations, create a plan, and give a free estimate. And they follow through on the plan with integrity.
Bill knows that to have happy customers, he also needs to have happy employees; through compensation and genuine respect, he's found success in that department as well. If they need days off, or have things going on in their life, Bill works with them and supports them.
Throughout college, Bill had worked for a moving company where he learned how the business operated. He also paid attention to what was and wasn't working; and he envisioned how he would run his own moving company if he'd had the opportunity.
While he began a career in teaching, Bill's heart seemed called to moving and he made the decision to shift careers. And while his heart, his plans, and his credit were all in a good place – he continued to hit dead end after dead end in his attempt to finance the vehicles and trailers he needed to make Hewes Family Movers a success.
"We started out on personal credit, buying a couple of vans, but getting the trailers was another story," Bill recalls. "We had so many "no's" from banks."
A key hurdle was the fact that Bill needed a custom-built trailer to truly get the job done right. After much discouragement, Stearns Bank appeared.
"To my surprise, we got a custom-built trailer [financed by Stearns Bank] that no one else would consider." Bill said. "Stearns Bank was like, 'No problem!' I was shocked, I had never gotten that kind of a welcome from [a] bank."
With the right equipment, Bill and his team have been able to expand what they can do for customers. They eventually incorporated storage options – a lifesaver for people who need to move out of one home but cannot move into their new place for several days.
Year after year, Bill stays in contact with Stearns Bank – as his business grows and new opportunities arise, Stearns Bank continues demonstrating its commitment to helping others achieve their greatest ambitions.
"I can confidently say that Stearns Bank has been the only resource for us to grow the way we have," Bill concluded. "I have no idea where we'd be if it weren't for them."