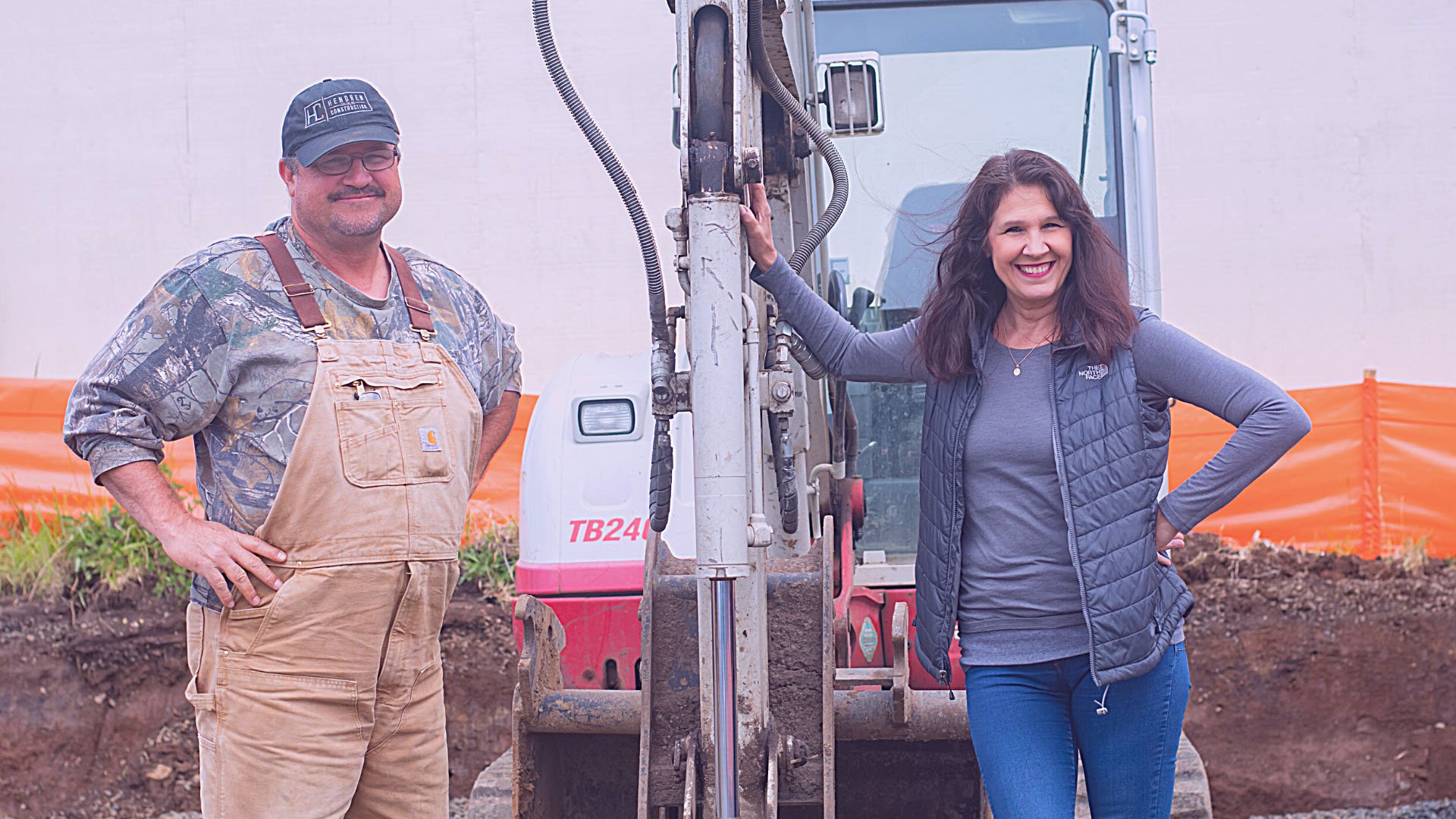 Hendren Construction
Darren and Sarah Hendren
Salem, Oregon
Sarah and Darren Hendren have never met the Stearns Bank employees they have worked with on equipment financing for their commercial construction business.
But it feels like they have.
"We have always done our business through email and Stearns Bank has always been fantastic. I can't say enough about them," Sarah said. "Their employees always look to protect me when we're looking at buying new equipment.
"We feel like everybody who works at Stearns Bank are just good people. I can always call them and keep them in my back pocket. I depend on them to help me with the checks and balances."
Darren has owned and run a construction business since 1993. Sarah and Darren formed Hendren Construction in 2015. Hendren Construction specializes in the construction of gas stations and apartment complexes. They also work on sewer repairs and solar energy projects.
The Hendrens have financed everything from a dump truck to a Wacker Roller with Stearns Bank. The benefits of equipment financing, instead of renting or outright purchases of these pieces of equipment, have been abundant for the Hendrens.
"We grew tired of renting the equipment. Now we can decide where and when the equipment goes where it does," Sarah said. "The equipment we have financed with Stearns Bank has made a big difference for us."
Previously, Sarah had been paying a rental company upwards of $3,000 a month for the rental of different types of heavy equipment.
"To have that equipment ready and available on these jobs has been a difference-maker for us," Sarah said. "Now we don't have to run the equipment around everywhere. We wanted to own it. Equipment financing is all about saving time and money. It really pays off for you in the end."