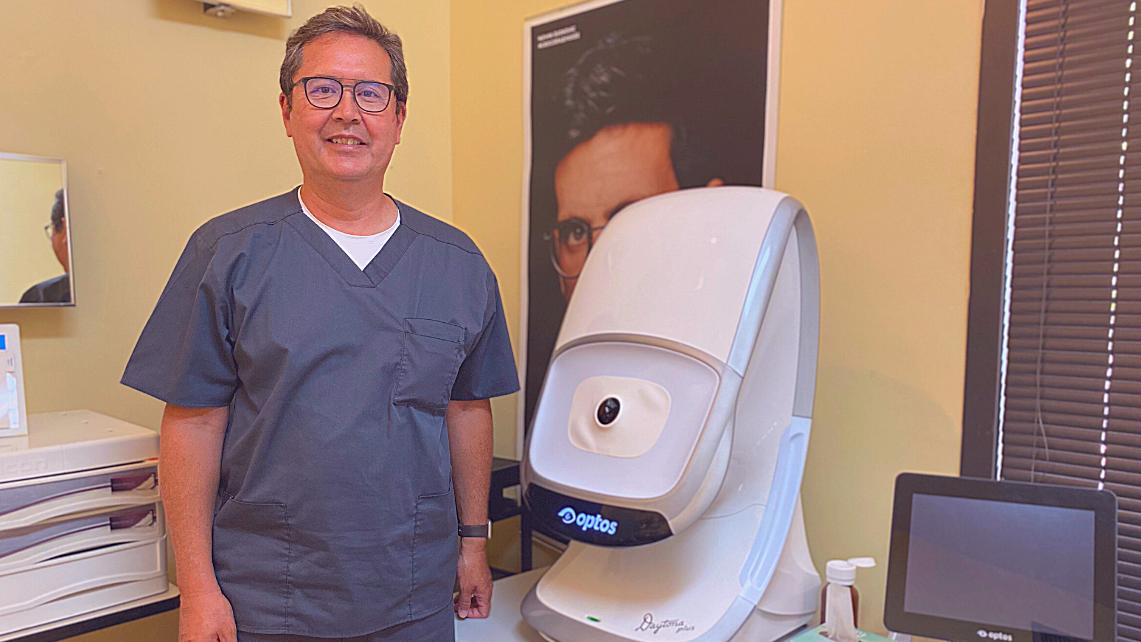 Hawthorne Optometry
Dr. John Maanum
Hawthorne, California
loans
sba
equipment finance
Nothing has come close to what Dr. John Maanum has experienced in 2020.
The optometrist, who owns Hawthorne Optometry in Los Angeles and Hawthorne, California, can only compare the COVID-19 pandemic to the Great Recession from 2008-09.
"We just had to maintain during the Great Recession. But the recession was just in this country. This pandemic is worldwide. We're hoping for the best," Dr. Maanum said.
Hawthorne Optometry reopened on May 15 after being closed for two months. Dr. Maanum, who has owned the practice since 2002, said things have gone smoothly for his practice since reopening because he and his staff have strictly followed CDC guidelines.
"We're sanitizing and making the schedule work. The volume of patients is down. Instead of doing 30-minute eye exams, I'm doing 45 minutes now. Everybody must wear a face mask. Anything that is touched by a patient, we sanitize it like crazy after they leave," Dr. Maanum said. "We're very strict about everything."
When his practice was forced to close due to the pandemic, Dr. Maanum knew he would need to get a Paycheck Protection Program loan. He experienced long waits and uncertainty when he contacted a financial institution he had worked with in the past. But then he remembered he had financed equipment with Stearns Bank and decided to see what the PPP loan process would be like.
"The big banks had a big line. Stearns Bank was ready when I contacted them. I got an application filled out right away. I had a good experience with Stearns Bank for equipment financing and that's why I went with you guys. When you're applying for any loan, the process can be a little bumpy, but the staff at Stearns Bank handled everything with class. They hung with me," Dr. Maanum said.
Dr. Maanum financed a Daytona Plus machine from Optos with Stearns Bank. The Daytona Plus provides eye care professionals with UWF digital images of 200 degrees or up to 82 percent of the retina in a single optomap image. It was designed to help professionals like Dr. Maanum to detect, diagnose and treat retinal disease.
Dr. Maanum pointed to how the Daytona Plus increases patient care and the satisfaction knowing that they are getting the best technology available to them to diagnose an issue they might be having. And, in most cases, the patients don't have to have their eyes dilated before using it.
"Stearns Bank specializes in working with optometry offices. Everyone takes time to get to know the doctors and private practices. Everyone in our industry knows the customer service that Stearns Bank offers. It's a personal touch with more expertise than the other banks who work with our industry," Dr. Maanum said.
Hawthorne Optometry's mission is to provide the most advanced, state-of-the-art diagnostic technology and eye care products available on the market. Dr. Maanum and his staff are also committed to educating their patients and providing personalized eye care services.
"We genuinely care about our patients' health and are dedicated to providing exceptional personal service to everyone who walks through our doors," Dr. Maanum said. "That's why Stearns Bank fits in so well with our philosophy because they do the same for their customers."