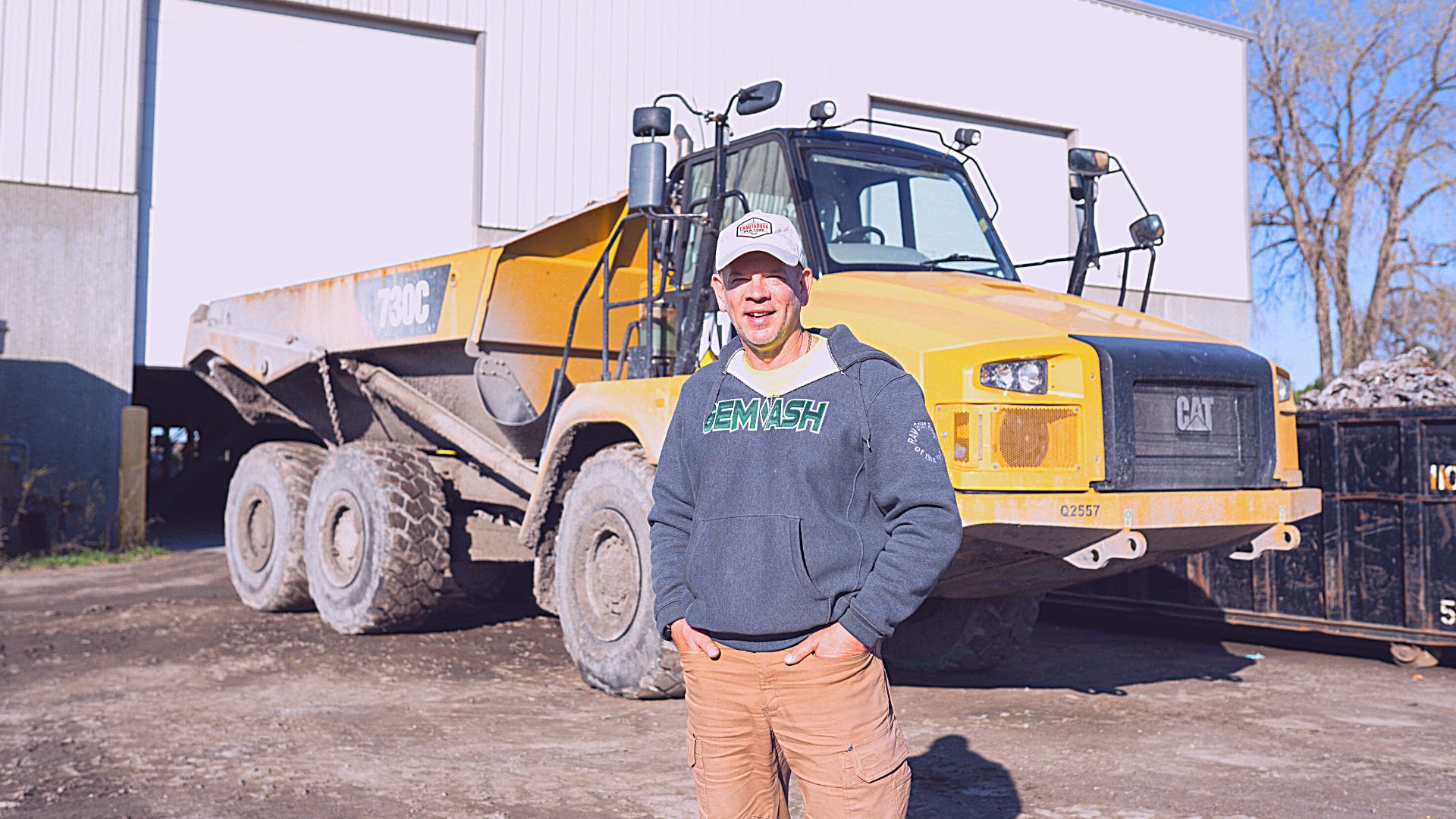 GEM-Ash Processing
Jerry Goodwald
Rosemount, Minnesota
equipment finance
business banking
What Jerry Goodwald does every day is more than a little unique.
The president and CEO of GEM-Ash Processing oversees a business that separates metals from the burnt ash of a trash incinerator. GEM-Ash Processing is located in Rosemount, Minnesota.
GEM-Ash uses equipment to separate metals like steel, copper, glass and aluminum from the waste stream. In the not-too-recent past, non-ferrous metals like copper, steel, brass and aluminum – along with precious metals like gold and silver – couldn't be separated from ash.
"We developed a mechanical process where we can do that," Jerry said. "We take those metals and then sell them on the open market. We do anywhere from 800,000 pounds to 1.2 million pounds of metallic separation each month. Over the last five years, we have processed over a half-million tons of ash at our facility. It's unique and we're the only ones who do it in Minnesota."
Jerry grew up in the steel industry in Pittsburgh, Pennsylvania. He started working in the business at the age of 19 and now his sons are following in his footsteps as GEM-Ash employees.
"Steel has been in my blood for a long time," said Jerry, who owns a vehicle with a license plate that says "STEELR" on it and is a lifelong Pittsburgh Steelers fan.
In 2017, GEM-Ash was having issues with smaller fraction sizes of the processed metal leaking over into the larger fraction sizes. The business needed to find a way to keep these fraction sizes separate from each other.
After finding a batch screener to purchase to help alleviate this issue, Jerry was referred to Stearns Bank for equipment financing by the screener's manufacturer.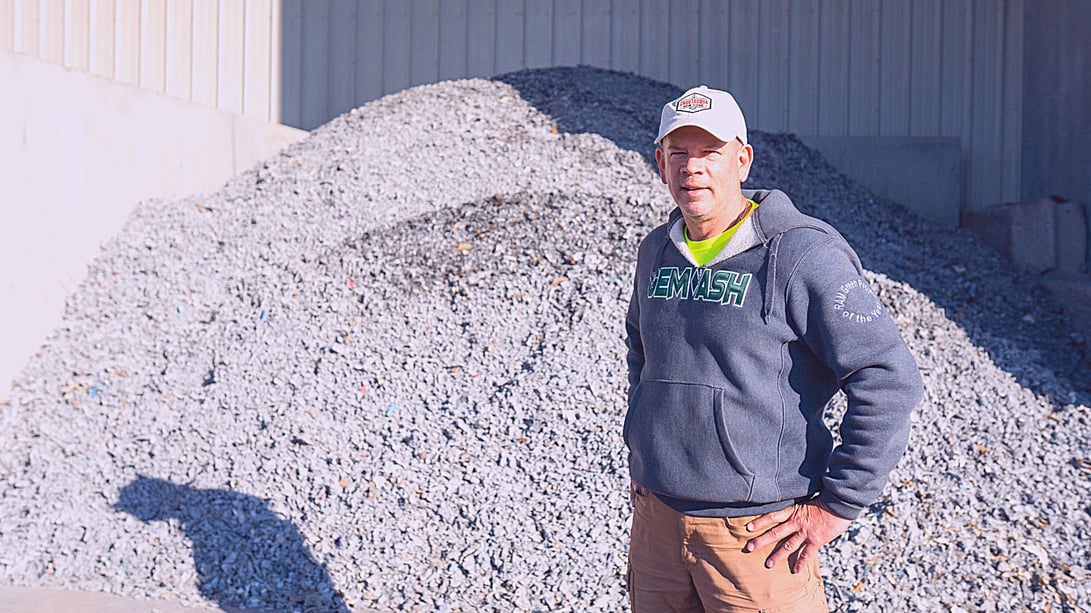 "I ended up financing the screener for $25,000 with Stearns Bank. They really took care of me," Jerry said. "A little later I needed to finance a fork truck. And then, I needed financing for a 730-C Caterpillar work truck. That's some heavy equipment right there.
"Stearns Bank ended up financing this equipment for me when no one else would."
Jerry became so impressed with Stearns Bank that he decided to start business banking accounts through the St. Cloud (Minnesota) branch.
"I've formed a great relationship with everyone at Stearns Bank," Jerry said. "As a business owner, you always need experts in different areas of industry to survive. Stearns Bank has always been able to understand my needs and create products and accounts to meet my needs."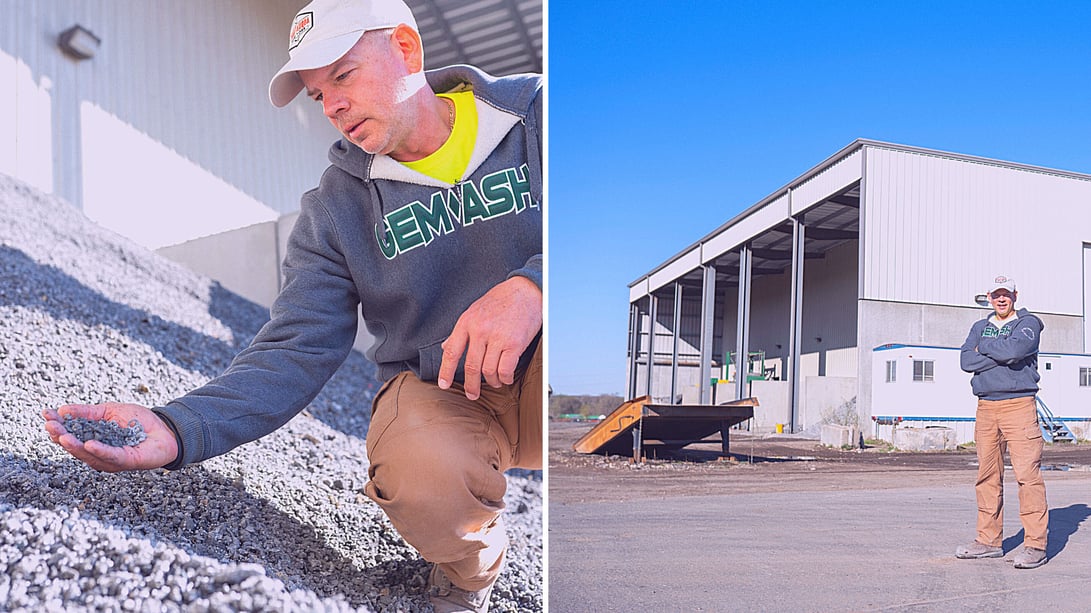 Lessons Learned
An established relationship with your bank leads to faster response. Your lender has a better understanding of your business and financial history.
If you have a unique business plan and model, it can take some time to find the right financial institution to work with.
As businesses become more successful, more equipment is needed to keep up with demand. Choosing equipment financing can help maintain cash flow for any business.