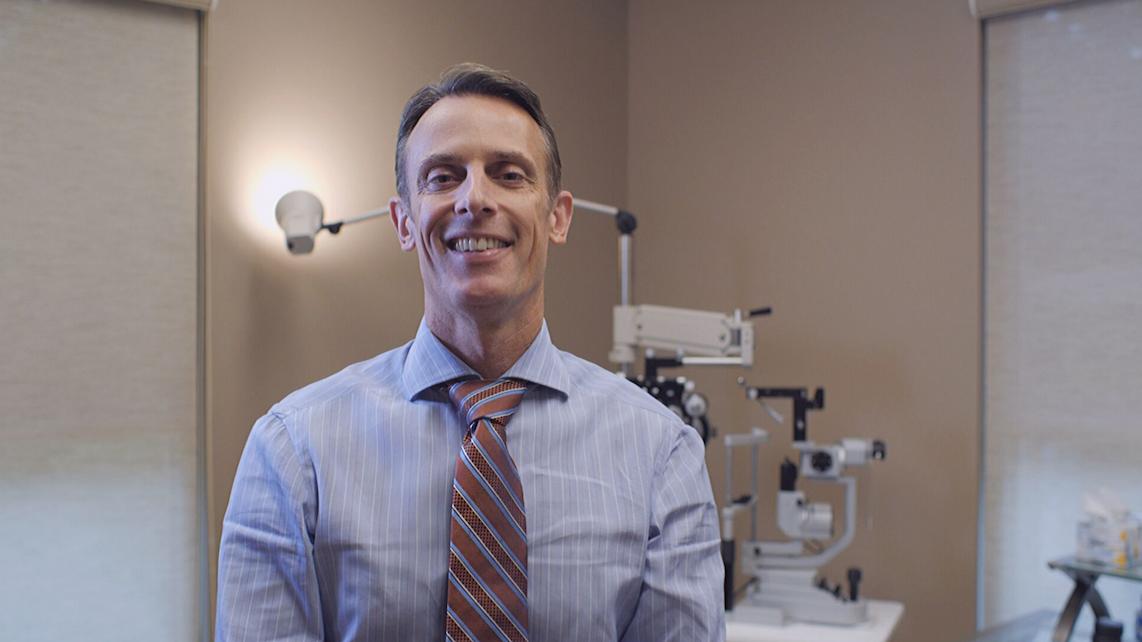 Texas Optometrist Relies On Stearns Bank For Quick Equipment Financing
Dr. Bryan Frazier
Tyler and Jacksonville, TX
Adding lanes of equipment in the optical industry is something that doesn't happen on a regular basis.
However, when a practice commits to doing it, it can be an arduous financing process if you're not working with the right financial institution.
Dr. Bryan Frazier owns Frazier Vision, which has locations in Tyler and Jacksonville, Texas. He knows the benefits of financing a complete lane of equipment for both locations.
"When I have financed lanes of equipment, it has really helped with patient flow. Any kind of expansion will help run things more efficiently," Dr. Frazier said. "The patient wait time goes down and you can increase the number of people you can see. The more time that they have, the more likely they are to stick around and look at our selection of frames.
"We have already seen increases in sales because of the new lanes. Patients want to see more modern and updated equipment and they really notice if it's up-to-date and comfortable."
Dr. Frazier recently financed his latest lane of equipment with Stearns Bank for his Jacksonville office. He has worked with Stearns Bank's Equipment Finance Division to get the equipment he needed right away with his expansion to Jacksonville. He admires Stearns Bank's commitment to professionalism, speed and solid communication.
"They always keeps me in the loop," Dr. Frazier said. "I know I can call and there won't be any problems because I already know them very well and know how they work to get the job done. I would recommend Stearns Bank to anyone in the optical industry."
The adjustments that Stearns Bank can make on the fly during a transaction also really stands out to Dr. Frazier.
"I've had to make a change to a piece of equipment sometimes, something as simple as an arm on a stand," Dr. Frazier said. "Stearns Bank says 'no problem' and gets it done. That line of communication they keep open is amazing."
Dr. Frazier has been in the ophthalmic field for almost 30 years. He has witnessed a lot of change during that time, but knows how busy things can get. That's why time is of the essence when he's searching for equipment.
In addition, his locations are 25 miles apart and there is plenty of time spent on the road between the two.
"Financing equipment is time consuming and I'm already very busy with financial statements, day-to-day operations and making sure our patients are happy," he said. "The fact that I can get things quickly pulled together with Stearns Bank saves me so much time. That's why I find it so convenient."
Lessons Learned
Find an equipment lender you are familiar with and can build trust in
When you're a returning customer, getting new equipment is easier the second and third time around because they already have your paperwork on hand
Updating your practice's equipment on a regular basis can have benefits like an increase in patients due to increased efficiencies