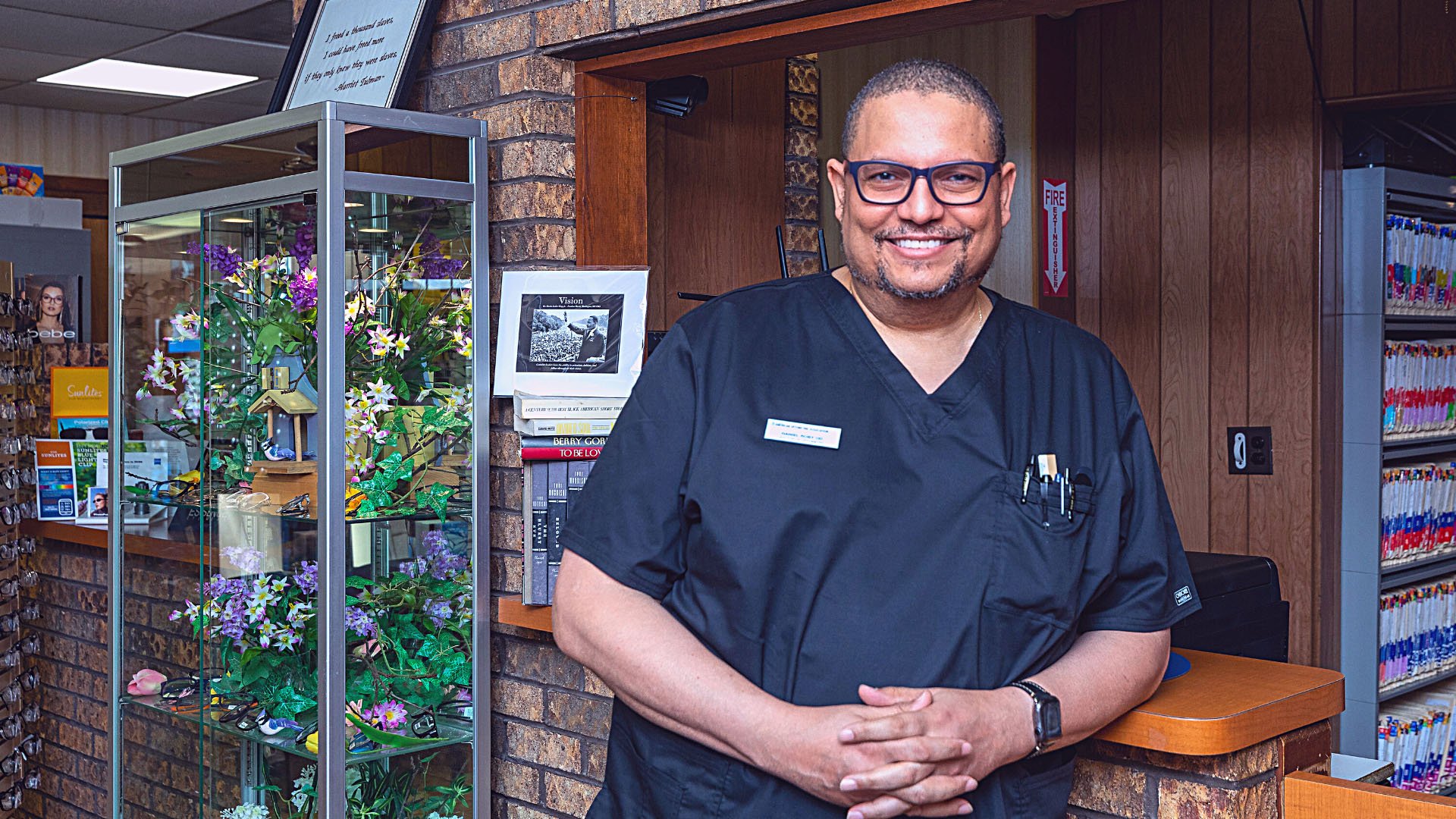 Eye Care Associates Limited
Dr. Haniel Roby
Chicago, Illinois
A positive customer service experience can stick with someone.
It certainly did for Dr. Haniel Roby, who owns Eye Care Associates Limited in Chicago. When the pandemic hit in the spring of 2020, Dr. Roby was wondering if he should apply for a Paycheck Protection Program (PPP) loan.
He was pleasantly surprised when Stearns Bank called him out of the blue asking if he needed any assistance with applying for one.
"I financed my Optos machines with Stearns Bank. They called and asked if everything was OK. It wasn't. We had to close our practice because of COVID-19," Dr. Roby said. "I have two offices and my wife is also an eye doctor. I hadn't heard from my own bank, probably because I wasn't big enough. Stearns Bank got us going in the right direction."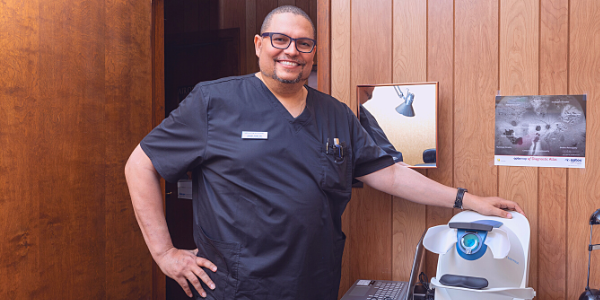 Dr. Roby is old school when it comes to business and finances. He likes speaking with someone over the phone, or in person. He likes getting to know the person at the other side of the conversation.
"Stearns Bank has a traditional way of banking that I like. You can pick up your phone and just call them," Dr. Roby said. "It's so rare that you can do that these days. That personal touch means everything to me. I was very grateful for the assist when things weren't going so well for me."
Just like most professionals in the eye care industry, Dr. Roby had to limit how many patients he saw once his practice reopened in the summer of 2020. The one benefit was that most of his customers realized the importance of keeping an appointment because they were harder to come by.
"Everyone has to make an appointment just to come into the office. We've been at 50 percent capacity, but people are keeping their appointments. We're not suffering because of that," Dr. Roby said.
Dr. Roby has been a licensed optometrist for more than 32 years and has owned both of his practices since 2000. Recently, he needed some new equipment again and he knew who he was going to call right away.
"I called Stearns Bank, they ran a credit check, and sure enough, everything was easy. I put them in touch with the vendor and I got my new equipment very fast," he said. "That's the way it's supposed to be.
"This bank in Minnesota has always wanted to know how I'm doing in Chicago. I feel like they know me and my business. I think that's pretty cool."