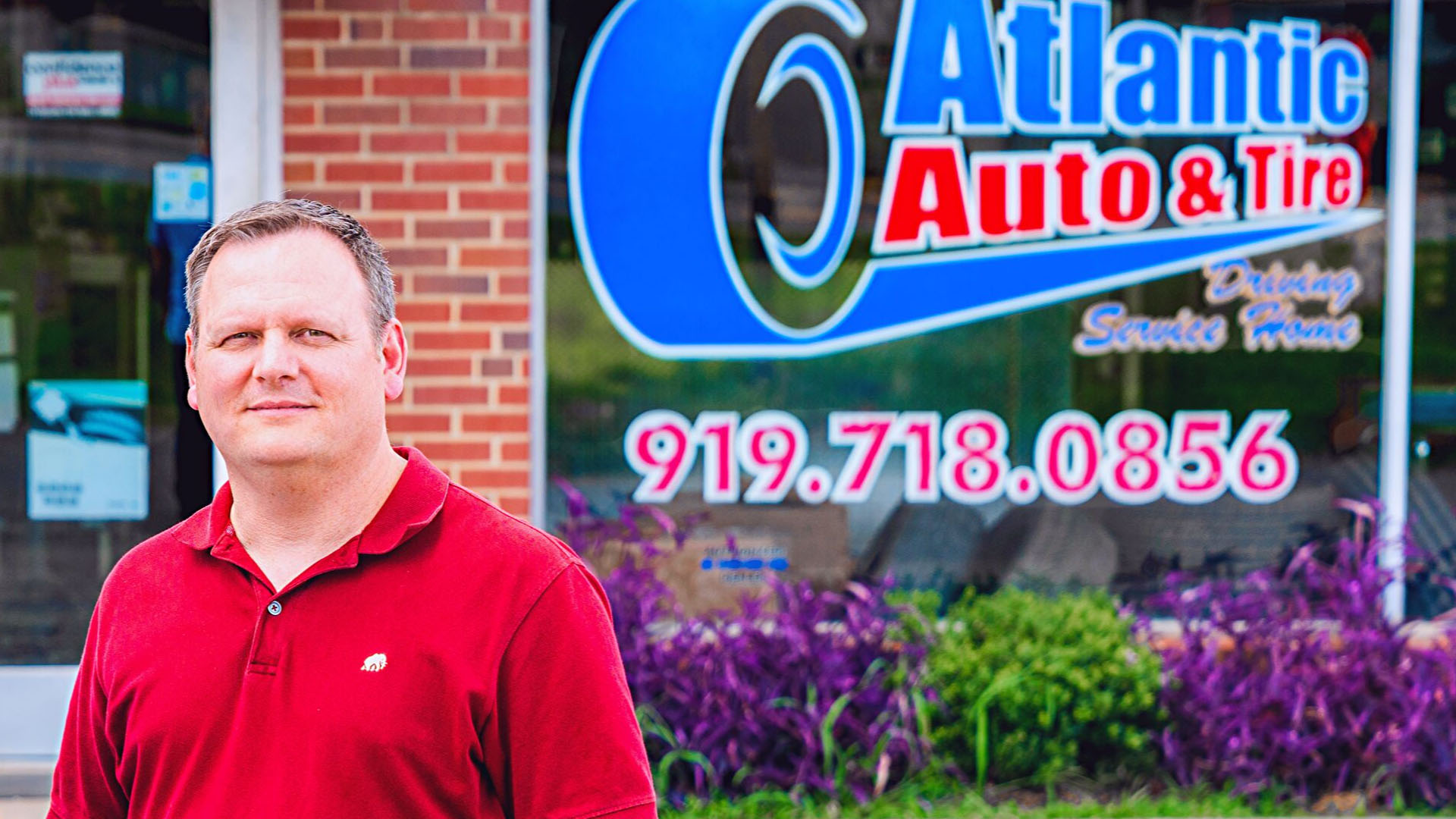 Military Veteran Finds Success With Small Business Ownership
David Therrell
Sanford, NC
loans
sba
business acquisition
entrepreneurs startups
business banking
For 21 years, David Therrell knew what he was going to do every day. But after his tenure in the Army ended, he wasn't sure where his dream of owning a small business would take him.
That's when he entered the research phase of what kind of franchise he wanted to build.
"I always knew I wanted to own my own business – it was always a goal of mine," David said. "I knew I wanted to control my own destiny. Being able to set your own hours, having things under your control and determining your own fate is something I really wanted."
While in the Army, David needed to have faith in the equipment he used because he spent much of his career in the airborne division. When he started researching the kind of franchise he wanted to purchase or start, he knew he was going to need the same faith in the people he was working with.
"You always check your equipment before an airborne operation," he said. "It's the same with people. You need to find people that you can have faith in. Luckily, I found Stearns Bank."
David and his two partners eventually found the business they wanted to purchase – Atlantic Auto & Tire in Sanford, North Carolina. David and his partners worked with Murphy Business broker Tully Ryan, who introduced them to Stearns Bank.
Before entering the SBA loan process with Stearns Bank, David admitted he didn't know what to expect. However, after working the Stearns Bank team, he learned how fast and efficient everything was going to be.
"Stearns Bank gave us a level of confidence and understanding about the SBA process right away. They answered our questions and were always accessible," David said. "You have to surround yourself with people who know what they're doing. That gave us a lot of confidence in them right away."
David also appreciated the fact that Stearns Bank knew that he had a difficult schedule to deal with. He has a regular 9-to-5 job and life is always hectic.
"They knew that I couldn't always respond right away. I was in a lot of meetings at my job. Plus, I work below ground and the reception is horrible. I was up front with them, but they always answered my questions right away. You couldn't ask for better customer service," he said.
David has big plans for Atlantic Auto & Tire, with a chance for expansion if everything goes smoothly for him and his partners.
"I would recommend Stearns Bank to any small business owner. I plan on growing with Stearns Bank and I have no hesitation about coming back," he said.
Lessons Learned
Find a financial institution that is flexible and can work around your busy schedule
The SBA loan process requires a lot of documentation, to be prepared to have all of your information in order before beginning
Many military veterans turn to small business ownership after they leave the service