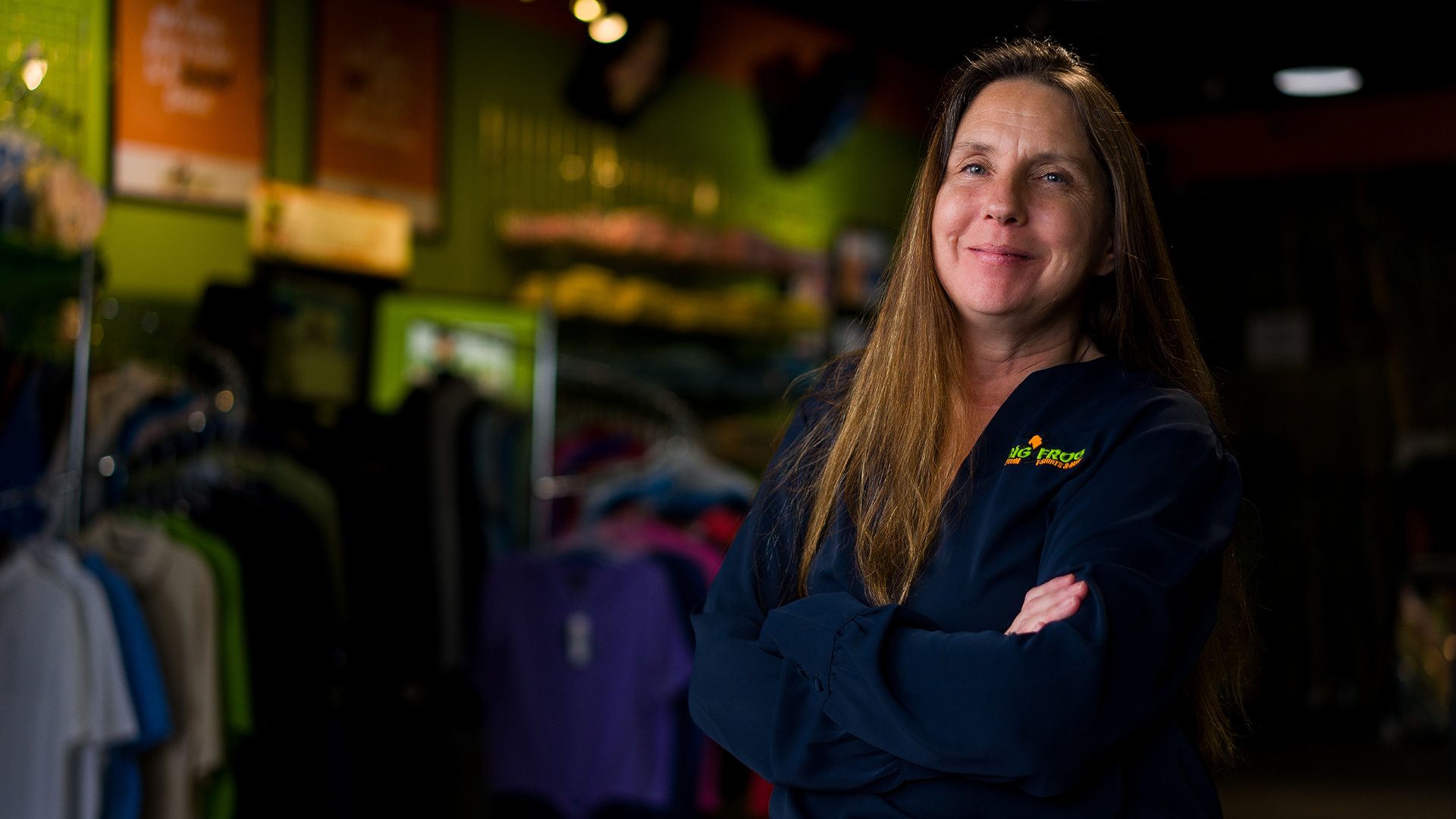 Big Frog Custom T-Shirts
Tracey Carothers
Dunwoody, Georgia
Custom apparel holds a certain magic. It carries a powerful message, unifies teams, and weaves captivating stories. It not only benefits businesses and groups but also offers a remarkable platform to unleash creativity upon the world.
Nestled in Dunwoody, Georgia, Tracey Carothers, joined by her talented team at Big Frog Custom T-Shirts & More, takes immense pride in crafting creative, lively, and vibrant custom apparel for an ever-expanding family of happy customers.
"Big Frog Custom T-Shirts is a place where we just celebrate fun," said Tracey, who opened the Dunwoody franchise location in 2019. "We're here to make your vision come alive on a garment."
Known for seamlessly blending innovation with state-of-the-art technology, Big Frog maintains a personal connection with customers. They excel at commemorating life's significant occasions and uniting individuals through shared interests, causes, professions, school spirit, and sports – the possibilities are endless.
"It's so much more than 'we sell shirts,'" explained Tracey. "When you put your brand logo on your shirt for the first time, it's legitimate – it shows that you are becoming part of the community at large."
What customers enjoy about Big Frog is their flexibility, as there are no minimum order requirements, thanks to their utilization of Direct to Garment (DTG) printing. Whether you're ordering a single item or hundreds, Big Frog has got you covered.
The Big Frog team makes it simple for customers to transform their design ideas into apparel that will last for years to come. Similarly, Stearns Bank is thrilled to have made Tracey's dream of opening her own Big Frog location as simple as possible – at least where her financing was concerned.
Through her own preparation and consistent open communication with her lender at Stearns Bank, Tracey was thrilled with the process, and while she had heard stories from fellow franchise owners about the many loan process challenges they faced with other "big name banks" – that certainly wasn't the case with Stearns Bank.
Starting with their promise to "answer on the first ring" Stearns Bank was excited to truly get to know Tracey, see her vision, and simplify her loan process as much as possible.
Tracey was thoroughly impressed with Stearns Bank's seamless online portal, which features a meticulously crafted checklist of items needed to close her loan. With real-time updates on the portal, she was never left wondering where she was in the process.
Further, Tracey was surprised and delighted in the personal service she could rely on whenever she needed assistance.
"When you call them, they pick up the phone – it's a person!" she said. "And that person helps you – it was easy. Stearns [Bank] was with me, every step of the way."