Equipment Finance

Renewable Energy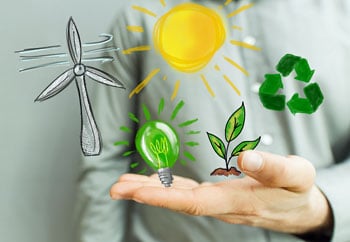 Renewable energy is a fast-growing industry with unmapped potential. New technologies, applications and markets are emerging. Business opportunities are compelling for entrepreneurs and investors.
Projects Simplified
A renewable energy project may demand fast turnaround on financing and close collaboration with the lender. We have the advanced systems and experience to support these efforts, from project conception to closing. We can work in tandem with government incentives and other sources of financing to fully fund your project. We have been providing USDA loans for nearly three decades and our experienced lending team will walk you through the process.
Our Process
Renewable energy financing with Stearns Bank is efficient, personalized and responsive. We work with businesses of all types on startup, expansion and acquisition.
Unique Solutions for Renewable Energy Financing
Our lenders take time to understand your business challenges and develop financing solutions tailored to your needs. Often, we can provide a customized plan suited to your cash flow.
Contact Stearns Bank today to discuss your renewable energy project and review financing options.
Blog – Renewable Energy Financing