Working at Stearns Bank
At Stearns Bank, we believe it is truly the people who achieve the results. Our employees are assertive, creative, intelligent and rely heavily on the use of common sense. Open communication and high "sense of urgency" fosters a work environment that is highly challenging and rewarding.
With an outlook on fostering your career growth, we are always looking for exceptional people to join our team.
In 2017 and 2018, Stearns Bank received the "Best In Class" award as one of the Top 100 Best Companies to Work For by Minnesota Business Magazine.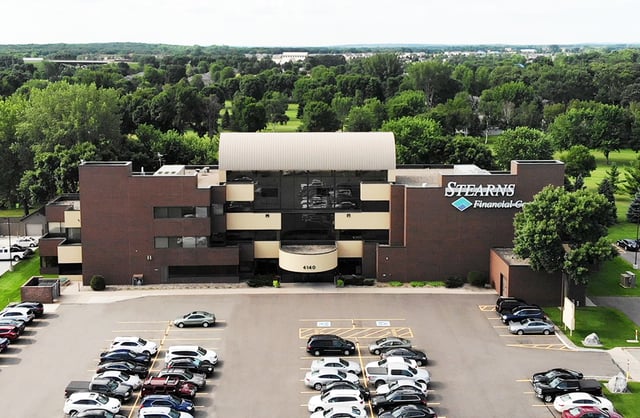 Stearns Financial Center
St. Cloud, Minnesota
Based in St. Cloud, Minnesota, the Stearns Financial Center is home to our Corporate and Executive Administration offices as well as our nationwide SBA Lending Division. Located on a picturesque golf course, the Financial Center has more than 220 employees and features an onsite Corporate Wellness Center.
Equipment Finance Division
Albany, Minnesota
With more than 232 employees, this division supports financing for new or used commercial equipment nationwide in various industries including: construction, transportation, agricultural, paving, machine tools, vocational vehicles and healthcare. In 2019, the Equipment Finance Division will undergo an 11,000-square foot expansion to accommodate our continued growth.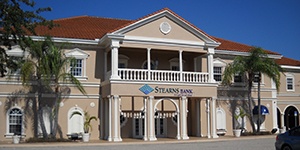 Branch Locations
10 locations throughout Minnesota, Florida and Arizona
Our branches are the heart of our exceptional service model. Delivering top-notch customer service every day, our branch locations are our ambassadors within the community.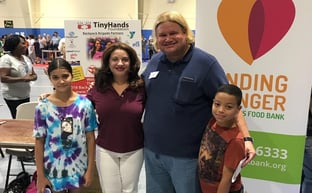 Stearns Bank offers a generous employee benefits package.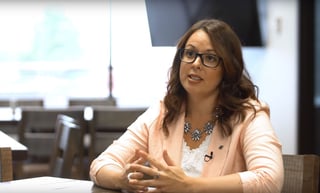 Hear what our employees say about our benefits, culture and career opportunities.