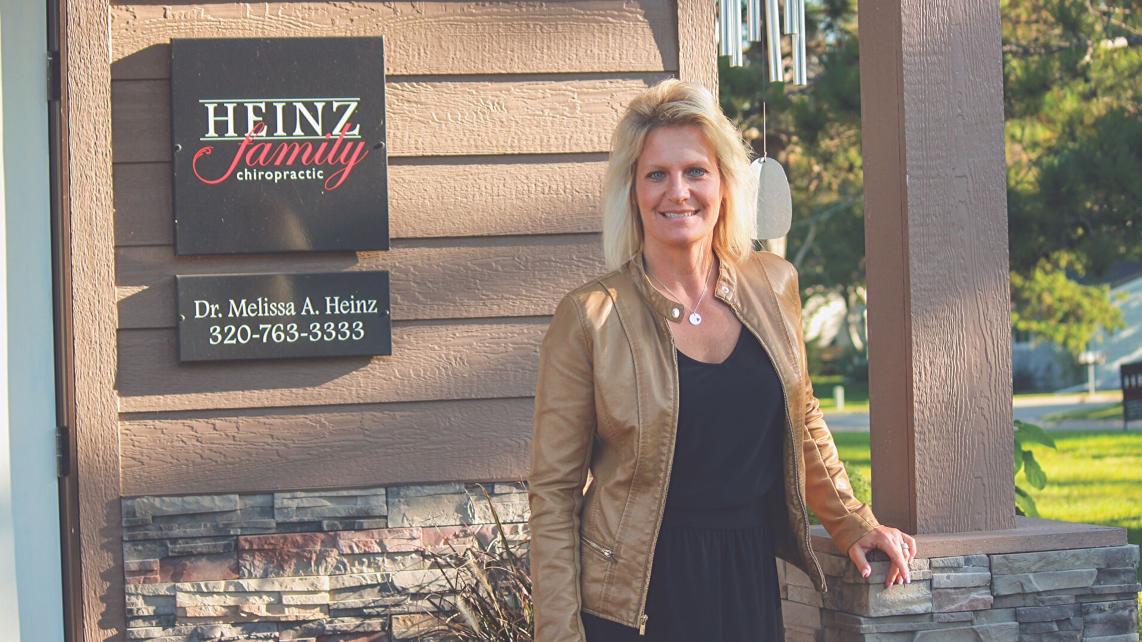 Heinz Family Chiropractic
Dr. Melissa Heinz
Alexandria, MN
Dr. Melissa Heinz knew from the age of 13 that she wanted to be a chiropractor.
She's been a certified chiropractor since 1996 and moved her business, Heinz Family Chiropractic, to its current location in Alexandria, Minnesota, in 2012. To help her customers achieve the best health possible, Dr. Heinz decided to purchase a Zerona Laser from Erchonia in 2016.
This laser helps with fat loss and allows her patients to lose inches around their waist, hip, and thighs. After working with Erchonia, she was referred to Stearns Bank for her financing needs. Right away, Dr. Heinz noticed how convenient working with Stearns Bank was.
"Everything was made easy by Stearns Bank," she said. "I filled out everything online – it was all digital. I didn't have to walk into a bank. I was pleased with the entire process. Everybody at Stearns was helpful and respectful."
Dr. Heinz admitted she had never experienced such a fluid financing process with another financial institution before.
"I would definitely refer my colleagues to Stearns Bank for their financing needs for their practice," Dr. Heinz said. "I've never experienced a process that was so simple and quick."
Dr. Heinz will be using the laser soon and she's hoping it could possibly double or triple her practice's revenue.
"It has the potential to do that, which will be amazing for the practice," she said.