Make managing your payment preferences a cinch
A single spot to update your card on file wherever you pay – subscription and streaming services, eCommerce merchants and more.
On the left menu, under "Services", click "CardSwap".
Select the online/subscription services you use today: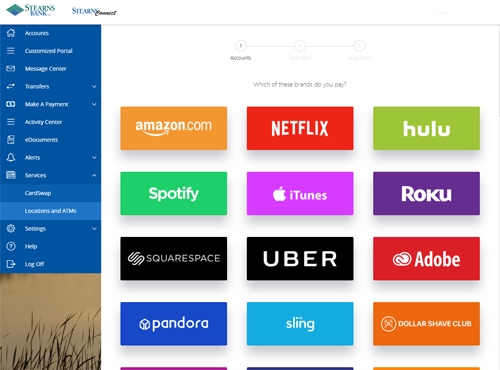 Enter the debit or credit card information that you use today to pay for these services: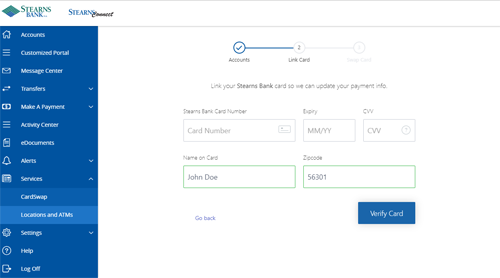 Enter the login credentials for each the online/subscription service(s) that you chose above
Click "Link Account"
Click "Finish"
You have now successfully tied your debit or credit card to all of your online/subscription services.
CardSwap service not available in all areas