Urgent Care
Stearns Bank offers comprehensive financing for the urgent care industry
Stearns Bank has built a strong reputation and successful track record in financing urgent care clinics across the country. Our team has helped doctors and entrepreneurs with financing for their start-ups, acquisitions, builds and expansions.
We understand that urgent care practice owners face busy schedules and multiple priorities. So we deliver comprehensive financing solutions with personal attention, streamlined documentation and fast loan approval process.
Six-month no-payment option while you establish your clinic
Stearns Bank works closely with you to understand your business challenges and all costs associated with launching your practice. Your loan will be structured to ensure strong cash flow as you build patient volume and grow revenue.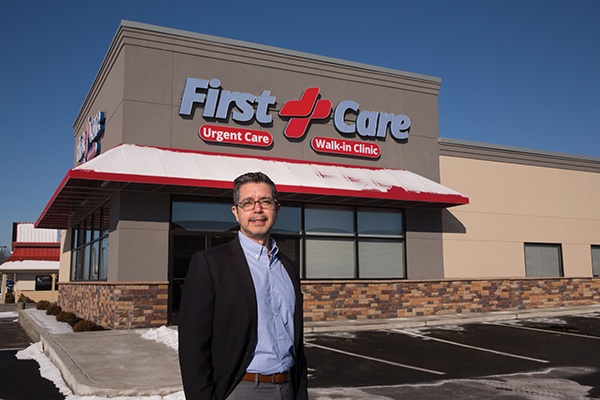 Providing High-Quality Care in Underserved Markets
Drives Health Care Entrepreneur
When Rob Pantoja started First Care Clinics, he wanted an urgent care model that offered exceptional care to families and people who weren't always able to receive it. Read his story >
Our Customized Portal is a seamless and secure way to provide documents needed. The efficiency and convenience of the Customized Portal gives you real-time visibility to the progress of your financing request.
Stearns Bank is a Nationwide Preferred SBA Lender dedicated to growing businesses across the country. When you work with Stearns Bank on urgent care financing, you can expect:
6 months of no payments, giving you time to open and stabilize your clinic
Fast in-house approval, construction and project funding on loans up to $5 million
A streamlined closing process
Ask about savings for veterans
When you're ready, call Jeremy Goltz and Joshua Borgerding at 1-888-320-2899 to learn more about financing options and get your urgent care project started.