Above the Norm Checking
Personal checking account that pays interest and cash back rewards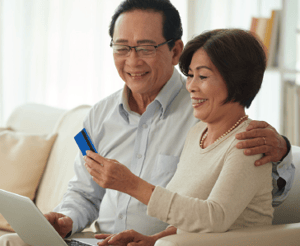 ➤
Simple
One simple account, no confusing options.
➤
Smart
Advanced online and mobile banking features.
➤
Rewarding
Earn interest and cash back rewards.
You can earn interest and cash back rewards, with no fees.
Grow your money
0.50% APY on balances up to $15,000
1.00% APY on balances of $15,000 and greater
Diamond Cash Rewards
0.50% cash back on every debit card purchase, distributed monthly ($150 monthly maximum)
Pay bills, transfer funds, view statements – do your banking from any device, wherever you are.
StearnsConnect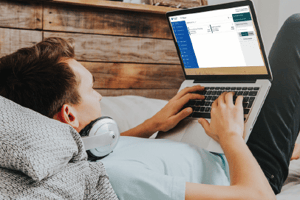 Our StearnsConnect* online banking platform and mobile app put money management at your fingertips, giving you:
Free online and mobile banking access
Access external accounts by linking them to your StearnsConnect account
Wire money on the go using our mobile app
Deposit checks from your mobile device
Make loan payments and pay your bills electronically
View monthly statements and transaction activity
Account summary/history available at your fingertips
Exportable/importable transaction history
Receive bank alerts, personalized to fit your needs
Automated payment management through CardSwap
Pay securely with mobile wallet (Apple Pay/Google Pay)
Locate a fee-free ATM with our ATM locator
Apple Pay and Google Pay are the most secure way to pay.
Stearns Bank Above the Norm™ Checking
Minimum opening deposit
$0
Maintenance fee
$0
Transaction fee
$0
Interest bearing
Balance less than $15,000 – 0.50% APY
Balance of $15,000 and greater – 1.00% APY
Diamond Cash Rewards
0.50% cash back
Earn up to $150 per month
ATM fee-free networks
MoneyPass
Presto!
Shazam Privileged Status
Paper statement fee
$5 per month
Image fee
$2 per month
Inactivity fee
$10 per month after six months of no transactions
You can access your account at over 32,000 ATMs for free.
APY = Annual Percentage Yield
Fees could reduce earnings on the account.
Annual percentage yield is accurate as of June 3, 2019.
Member FDIC
*Services through our affiliate locations may vary.