Walking Urgent Care
Coral Springs, Florida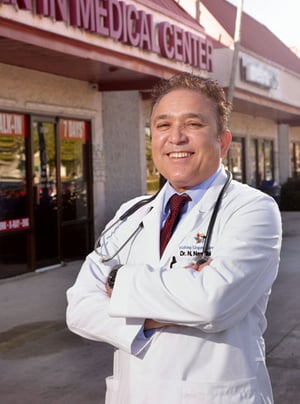 A simplified equipment financing process was all Dr. Naseh Nawabi was looking for when he wanted to purchase a new Medtek Universal digital X-ray machine for his practice in Coral Springs, Florida.
Dr. Nawabi, who owns Walking Urgent Care, discovered Stearns Bank a little later than he would have liked. But since he started working with Stearns Bank, he knows where he'll go for equipment financing help in the future.
"I was going to go to my local bank, but they had so many questions and comments about the purchase," Dr. Nawabi said. "When I worked with Stearns Bank, things got rolling much faster. I submitted my documentation, was approved, and that was it. If I had known about Stearns Bank before I purchased the urgent care, I'd probably have more equipment."
Dr. Nawabi described his frustration while working with his regular financial institution compared to what he discovered with Stearns Bank.
"I went to my regular bank, which I've been with for 15 years, and they still wanted me to submit years of information. I wasn't buying a house," he said. "I was told I needed more cash flow even though I made $1.7 million in revenue last year. They didn't understand how our business operates.
"Stearns Bank was very in tune with my business and our industry. They understand what I do and that's important."
"Stearns Bank was very in tune with my business and our industry. They understand what I do and that's important."
Dr. Nawabi started using the Universal Systems machine right away, which benefited his patients with early and accurate diagnosis.
"It provides good imaging and we're really happy to have it. The images are much clearer and the radiologists really like using it. It's helping everybody because it's more efficient."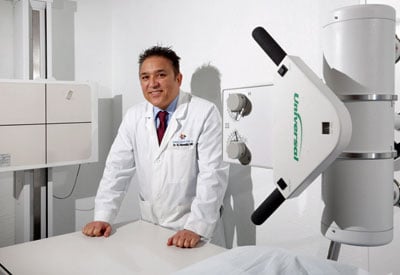 Dr. Nawabi is the third-ever owner of Walking Urgent Care, which employs nine people. He previously worked in a hospital setting in California and grew frustrated with the work environment. He wanted to open his own clinic and his research led him to Florida.
"I wanted my own clinic and a change of scenery," he said. "Florida ended up being the best fit for me. A lot of urgent cares are corporate-owned and they have some of the best equipment around. It's nice knowing that I can compete and get newer equipment just like them. I know consumers are looking at what type of equipment we have."
Dr. Nawabi would have no problem referring others in his field to equipment financing with Stearns Bank. He cites the professionalism of Stearns Bank and fast response he received.
"I'll do all of my equipment financing with Stearns Bank in the future. I can't describe how nice it was," he said.