Montrose Orchards
Montrose, Michigan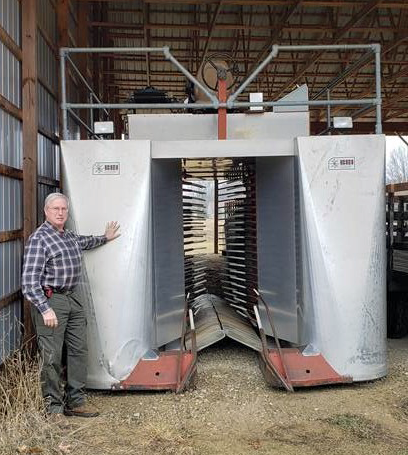 Montrose Orchards in Montrose, Mich., has been in Dan Hill's family for three generations. His grandfather bought the orchards in 1925.
Until recently, the blueberries were harvested by hand, a painstaking and labor-intensive job. To reduce labor costs, Dan decided to invest in a blueberry harvester. About the size of a small combine, the harvester is placed over the top of the blueberry bushes and shakes the berries free. They flow down the harvester and into a storage bin.
"I know this will have a positive impact on our labor costs. It's always good to get the crop done in a timely manner. We've done everything by hand for 90 years, so this is a big change for us," Dan said.
To arrange financing for his new harvester, Dan called Stearns Bank. He previously worked with client relations representative Pamela Rae Fish on financing for a mower.
"Everything went so fast. I can't give enough compliments to Pamela," Dan said. "She worked hard for me on both deals. Everything flowed through like it was supposed to."
"I would refer any small business owner to Stearns Bank. In a heartbeat."
When Dan was finishing the transfer of funds to purchase the blueberry harvester from the seller, Pamela made sure to continuously check in with him and the seller.
"I called a little late and it was good peace of mind for me and the seller that she was there calling us. It was comforting to have her working on it," Dan said.
Dan also wouldn't hesitate to work again with Stearns Bank.
"I would refer any small business owner to Stearns Bank," he said. "In a heartbeat."