THE MAX Challenge of Clinton
Clinton, New Jersey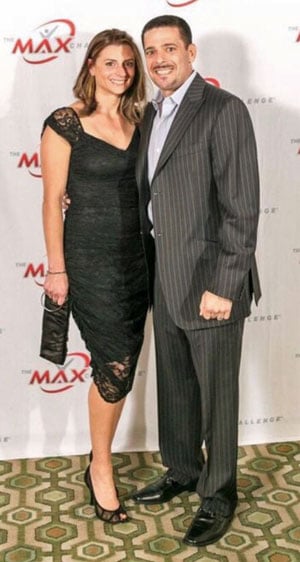 There were some obstacles when Ron Adelstein was using an SBA loan to get his franchise off the ground.
Adelstein was opening THE MAX Challenge, a physical fitness center in Clinton, New Jersey.
"There were plenty of obstacles that came up during the SBA loan process. I know the SBA process is constantly evolving, but if you can get a streamlined approach to it, it's not that bad," Adelstein said. "Luckily, I was working with Stearns Bank. They were diligent explaining to me what ever was necessary of me to keep the process moving. They were really good to me."
Adelstein found The MAX Challenge after looking at several different fitness franchises. He felt like it was a good fit for him and his family. He needed an SBA loan to start the franchise and he was put in touch with Stearns Bank by a private equity firm.
"I wanted to go the SBA loan route for a lot of reasons," Ron said. "I didn't want to bother with a home equity loan. I knew what to expect with an SBA loan and everything was reasonable."
During the approval process, Ron used Stearns Bank's Customized Portal to upload documents and keep track of where he was in each step of the process.
"That helped a lot and kept me on track," Ron said. "It made me put a deadline on myself and forced me to keep track of everything."
Ron used Stearns Bank's Customized Portal to upload documents and keep track of where he was in each step of the process.
Ron is a financial advisor for his day job. He's been doing that for 23 years, but wanted to start a business in the fitness industry.
"I was always an athlete and always worked out," Ron said. "I used to be a personal trainer. Training and exercising are my passion. I wanted to create another stream of income. The franchise world is like the real estate world. If you built up equity, you can make some money."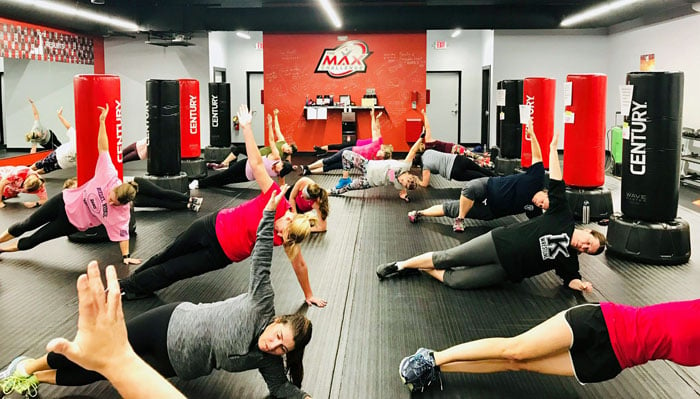 THE MAX Challenge was built as a brand-new facility in Clinton. The franchise itself has more than 100 locations. It is known for its 10-week challenge to help customers lose weight and quickly see results. The program combines fitness, nutrition and personal motivation to help its members.
The business opened in July 2018, and has seen growth in membership and employees. Ron employs nine people, but intends to grow the staff.
"It's one of the fastest-growing units THE MAX Challenge franchise has ever seen," Ron said. "We have a full staff and we're moving forward. The business is growing every day."
Ron has dreams of adding more locations, but is deliberate in his planning. He enjoyed working with Stearns Bank SBA lender Mindy Campbell and wouldn't hesitate to get in contact with her again for another SBA loan.
"I know it will be easier the second time around since I have a proven track record. Stearns Bank is a first-class operation. I value honesty and reliability and that's what Mindy and the team delivered for me. She was accessible and gave me answers when I had questions. She got me to the finish line and I'll forever be grateful for that."