LaFrance Transport LLC
Homestead, Florida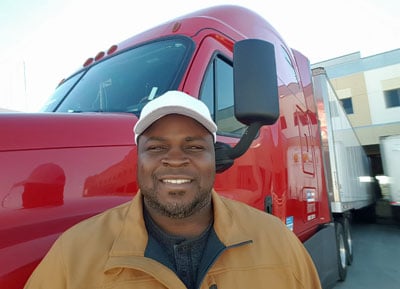 When Frandy LaFrance was looking for a new semi-truck and trailer for his transportation business based out of Florida, a referral led him to Stearns Bank.
Frandy was buying a used truck for his business, which hauls general freight throughout the Midwest and Southeastern United States.
He started working with Stearns Bank account manager Terilynn Palmer to complete the transaction He was immediately struck by how easy it was to work with Terilynn and everyone at Stearns Bank.
"She was very easy to work with. Terilynn is just an awesome person. She said what she was going to do and always followed through," Frandy said. "It was never a thing where I had to chase her down. If anything, she was on me to get things done, which I really liked."
"I would recommend Stearns Bank to anyone. The turnaround helped me tremendously."
Frandy, who has been in the trucking industry for 15 years, received his trailer within four weeks of finding the one he wanted. To him, that kind of turnaround is unheard of in equipment financing.
"I would recommend Stearns Bank to anyone," he said. "The turnaround helped me tremendously. I was leasing a trailer for much more money. It was a waste of money. Having the option to buy my own truck and trailer made more sense. Now I can actually put a scratch on it if I want to.
"It's tough for a company like mine to pay so much for equipment with money down. That's where Stearns Bank came through for me."