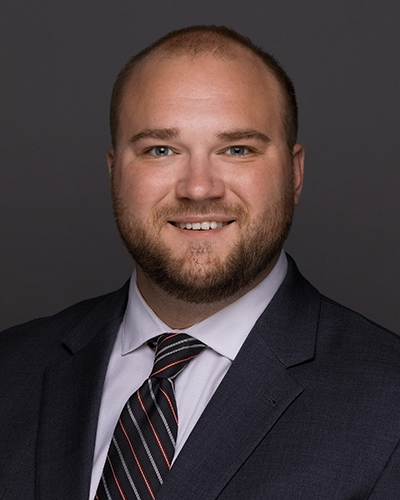 Joel Isenberger
Commercial Lender
Phone: 320-258-4888
Joel has gathered a range of experience in the financial services industry through his work in commercial, consumer and mortgage lending as well as commercial banking. His previous experiences allow him to offer customers a scope of advice and counsel as it relates to both their business and personal financial interests.
Family is a huge motivator for Joel – first and foremost his wife Jessica, as well as his two younger brothers. Professionally, and as a former collegiate athlete, he is motivated by good, healthy competition.
Joel is a member of the finance committee on the NeighborWorks Home Partners board of directors and is an at-large board member for the Minneapolis-based non-profit Memorialize the Movement. He is also a graduate of the 2020 MBA Leadership Development Academy.
When he is not at work, Joel enjoys traveling around the Midwest to visit family and friends. He and his wife are always in search of the next great craft brewery or distillery as they travel, and they love to try new restaurants. As avid music lovers, they can often be found at the Armory in Minneapolis for acts that come to town.